Free December webinar will discuss benefits of community dental health coordinators
Community Dental Health Coordinators: An Introduction to Oral Health Integration for Health Centers will stream Dec. 7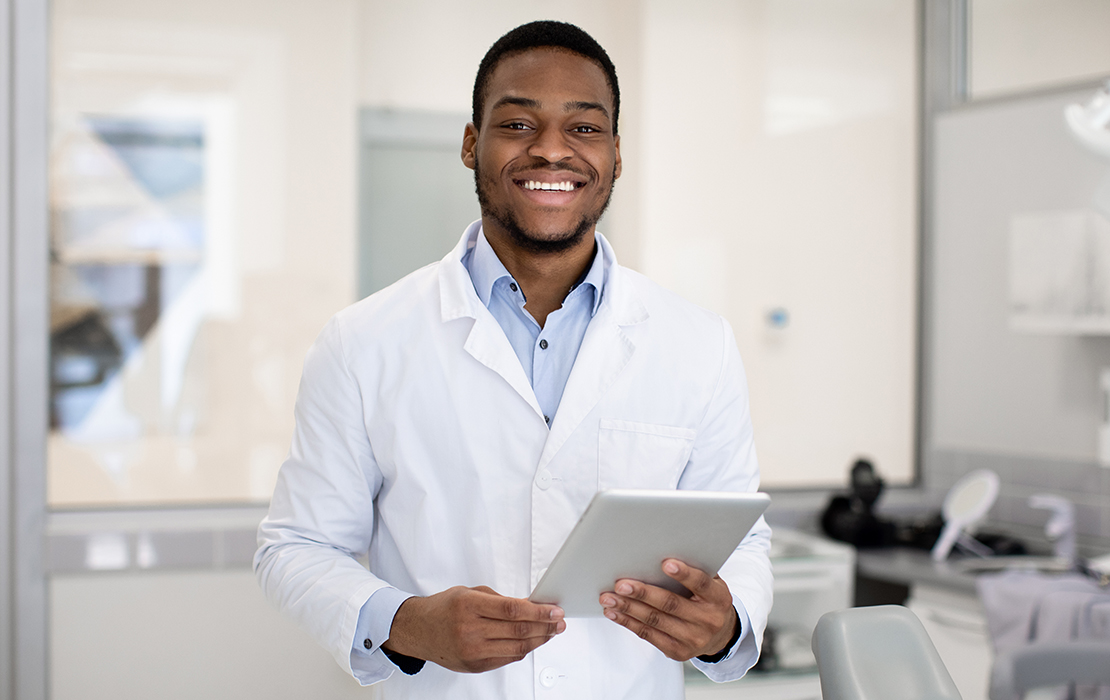 With the support of the ADA, the U.S. Health Resources and Services Administration is presenting a free webinar on Dec. 7 about the benefits of integrating oral health in a health center setting using community dental health coordinators.
Community Dental Health Coordinators: An Introduction to Oral Health Integration for Health Centers will stream from noon-1 p.m. Central time and is worth one hour of continuing education credit.
The webinar will feature representatives from the ADA and two federally qualified health centers:  Zufall Health in New Jersey and Finger Lakes Community Health in New York state.
The ADA will provide facts about the CDHC program while Zufall Health and Finger Lakes Community Health will share about their experience of having CDHCs on their team.
"The community dental health coordinator is a key partner in increasing access for our patients, particularly in underserved communities," said Elizabeth Simpson, D.M.D., chair of the ADA Council on Advocacy for Access and Prevention. "The people who complete this training typically come from the communities they are serving and are able to connect with patients in more personal, individualized ways than we can as providers. I hope that people will participate in the webinar to learn how they can implement this role into their practices for the betterment of outcomes for our patients."
Sayo Adunola, D.D.S, commander with the U.S. Public Health Service and dental officer for HRSA's Bureau of Primary Health Care, said supporting the health center workforce is a key priority for the bureau.
"Considering the impact of COVID-19 on the dental workforce, community dental health coordinators can support the dental team," Dr. Adunola said. "They can contribute to increasing access to dental services and enhance the integration of dental care into the overall health care approach."