Ask the Expert: Is it possible to get a business loan — even during a pandemic?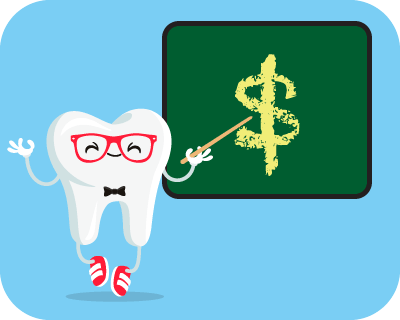 Dear Christine: I've been in practice for 3 years andI'm looking for financial support to remodel my floorplan and expand on my personal protective equipment to ensure my clients and staff feel safe during appointments. I'm considering applying for a loan, but I'm concernedthat I may not get approved because I've heard from other dentist friends that business loans have become more difficult to obtain due to the pandemic. I'm wondering if you have any tips on how to help my chances of securing financing. – Borrowing Advice
Dear Borrowing Advice: First off, the good news. Banks are still issuing business loans, and being in dentistry, I can tell you that you are an attractive prospect. But there are some things you can do to help your application shine. Whether you need a loan to start your own practice, purchase additional PPE, or expand your practice during a pandemic, applying for a loan can feel overwhelming. Here are a few tipsfor you to consider before you apply:
Do your research
Talk with a few lenders to find the best fit for your practice and make sure you know the costs, terms and conditions of loans available to you. Theearlier you include a lender in the process, the easier it will be to secure what you need.
Here are some questions to consider:
What loan or line of credit options are available?
What's your best interest rate?
What are your repayment terms? Can I make additional payments?
Who can help if I have questions along the way?
Do I have to provide any collateral?
Review your credit
You want to ensure you can score the best interest rate possible.  Your credit history and credit score help lenders decide how creditworthy you are — how likely you are to pay back the loan and make on-time payments.
Making your personal and business credit card payments on time and maintaining low balances on your other credit accounts may help you boost your credit score.
Understand your business finances
Lenders will consider capital, debt, personal income and business income. Banks determine the loan amount you qualify for, so be prepared by ensuring you have your business finances organized and documented.
Prepare your documents
You'll be asked to provide documentation as part of the application process. Here are some things you might need on hand: Personal and business identification documentation; proof of practice revenue and financial projections; articles of incorporation; tax returns; collateral information (equipment, insurance policies etc.)
Be sure to check with your lender to understand exactly what documents you will require when it comes time to apply for your loan.
A commercial banker since 2006, Ms. Olmstead Lopez advises mid- to large-size practices, leveraging her background in commercial credit underwriting and structuring, and providing industry-specific expertise and local market insight to add value, foster long-lasting relationships and — above all — helping dentists realize their vision for growth.
Editor's note: This article is provided by BMO Harris Bank, the ADA Member Advantage-endorsed provider for practice financing. Call 1-833-276-6017 or visit bmoharris.com/dentists for more information.