HPI Shifting practice patterns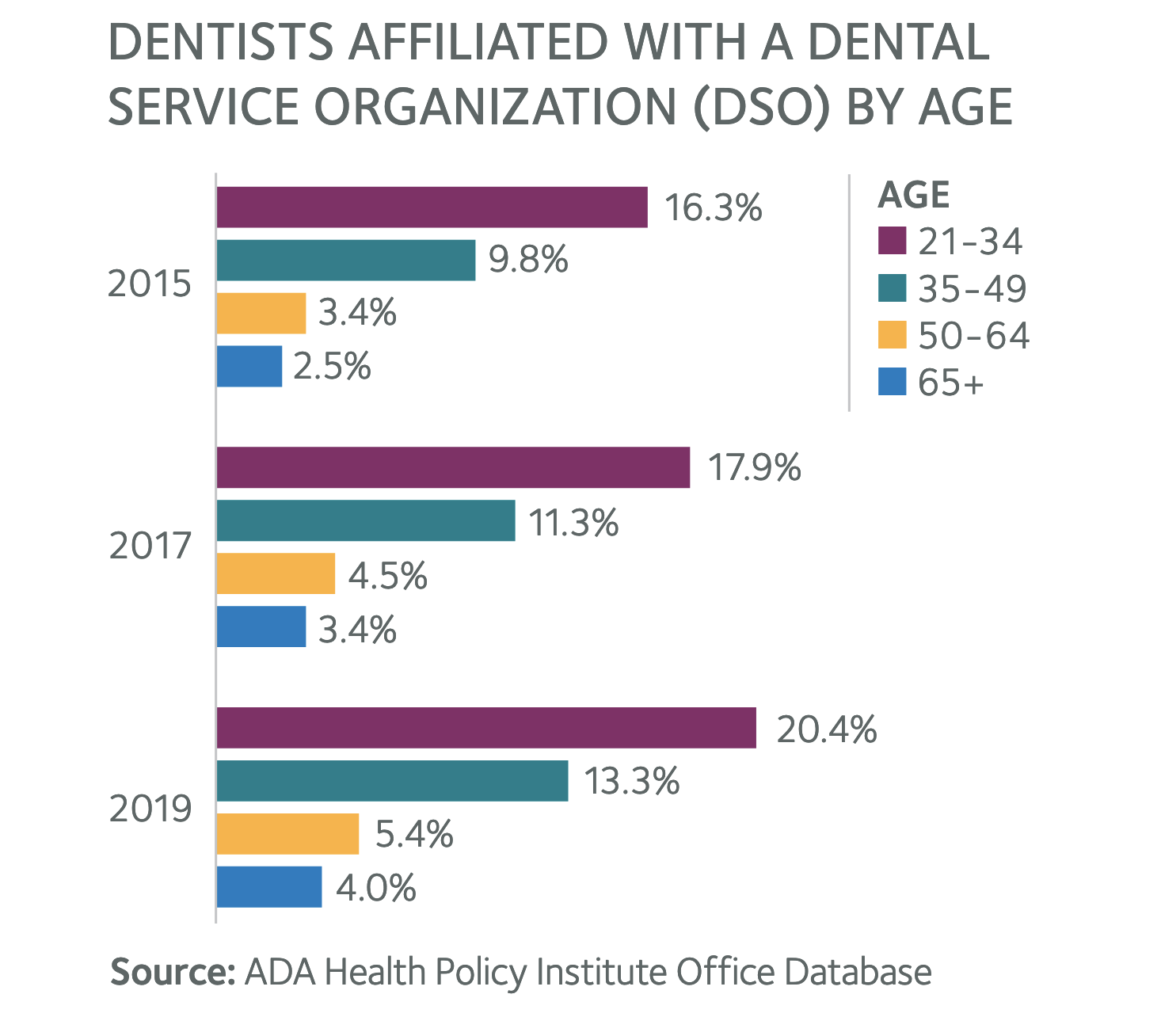 Traditional solo practices are becoming less common as dentists  gravitate toward group practices, a trend that is likely to  continue, according to the ADA Health Policy Institute (HPI). Over  the last two decades, fewer dentists are working as solo practitioners.
About 2 in 3 dentists were in solo practice in 1999. That proportion decreased to 1 in 2 in 2019; among dentists under 35, 1 in 4 was in   solo practice that year.
Practice ownership rates have also declined, with 85% of dentists owning their practice in 2005 compared to 76% in 2019. This decrease in ownership was more evident among dentists under 35, a drop from 49% in 2005 to 31% in 2019.
While private practice ownership rates have declined, group practice affiliation has risen. In 2019, 10% of dentists were affiliated with dental service organizations (DSOs). HPI notes that this number is a conservative estimate based HPI's current data; the share is likely to be higher. A DSO is a group practice model that manages the administrative, marketing and business side of a dental practice on behalf of dentists.
The DSO market share varies significantly across age groups. One in 5 dentists under 35 were affiliated with a DSO in 2019, according to HPI's most current data. For more information, visit ADA.org/HPI .