Lessons learned about life, profession as an expat dentist in Australia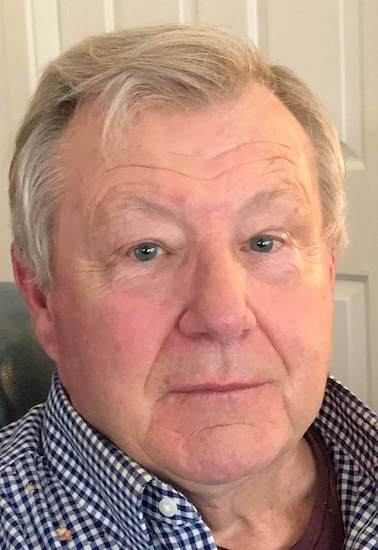 At that point in time, one might assume that a high-profile student leader might want to leverage his status into a career in local and/or national dental politics; but I really had no interest in that. Quite to the contrary, by 1977 I left my family and friends and permanently relocated to a foreign country.
Today, I find myself sitting at my desk in my dental office in a small rural town in New South Wales Australia, reminiscing over the last 44 years of my life here and writing this story about my journey as an expat.
At Marquette, I received an excellent, traditional education. Upon graduation I was accepted to a two-year residency program at Brookdale Medical Centre in Brooklyn,New York. On the first day of my arrival in Brooklyn, I parked my car on Hegeman Avenue in front of the hospital apartment complex. As I was about to press the "up" button to go to the 12th floor, a young lady called out "hold the lift please." That is when I first met Meg, an Australian nurse; and unbeknownst to me, it was the moment that my journey to Australia was put in motion.
In December 1973, Meg and I traveled to her hometown of Armidale, New South Wales to get married.
It was my first trip to Australia, and even though I had no intention to relocate, I brought my dentistry documents and credentials with me just in case they would be useful. Out of curiosity I went to the Dental Licensing Board in Sydney to inquire what it would take for an American dentist to get licensed. The clerk asked to see my Marquette diploma and my passport and before I knew it, she had processed the paperwork and handed me my Australian dental license. It was way too easy. I wondered if that was some kind of omen.
After the wedding we returned to Brooklyn. I completed my residency in July 1974 as a confident, skilled, and well-rounded practitioner. It was undoubtedly the finest postgraduate training I could have found anywhere, and I owe a debt of gratitude to our director, Dr. A. Norman Cranin, a world-renowned implant practitioner, researcher, and author. Little did I realize how this experience would proveto be invaluable to my career as an expat dentist. and would shape my attitudes and perception of health care delivery for the rest of my life.
My next stop was Minneapolis, where I accepted a faculty position in the pediatric department at the University of Minnesota. It was to be short-lived.
By 1977, Australia was calling again.
Meg was homesick, and we decided to leave America and move there permanently. It took almost 12 months for me to get an Australian permanent resident visa. When the paperwork was finished, we built seven very large wooden shipping crates, rented a large U-Haul, and set out across the U.S. to the international shipping port in Oakland, California.  It tookthree months for our possessions to get to Australia. We were there in two weeks.
Before I left Minneapolis, I visited the university's oral surgery department and asked for help putting together a list of every oral surgery instrument I could possibly need on the other side of the world. I was advised to buy the best instruments I could find and to not fret about the cost. That turned out to be great advice - I am still using the same Hu-Friedy, S.S.White, Beck, and Ash forceps and elevators that I bought 44 years ago.
We moved in with my wife's parents on a Thursday afternoon and on Friday morning I fought off my jet lag and took a stroll through Armidale. I walked into the first dental office I came to, and the dentist came out and introduced himself. I explained where I came from, and I asked if it would be difficult finding work. He asked me two questions: "Do you have a license?; and can you start on Monday?"
I walked to work Monday morning and found that my new boss had gone fishing and wouldn't be back for a week. So began my Australian dental career. The responsibility of seeing patients and managing the office took the edge off being an immigrant in a strange foreign country. I was too busy to worry about that.  I also got my first insight into Australians - their honesty, laid-back nature, and their love of sports.
As time went by, I eventually left that office in Armidaleand opened three separate offices, all in rural settings. My favorite one was my first one. It was in a small farming community called Guyra. I bought it from a 90-year-old dentist who had practiced there his entire professional life. The country road to the office from our home was called the New England Highway, and local communities had charming names such as "the Devil's Pinch" and "Dorothy's Downfall." And, yes, occasionally there were kangaroos on the main street, but nobody cared. The general feeling was why bother with them.
When I began to take inventory in the Guyra office, it was like an Aladdin's cave of dental history. The owner must have bought mostly second-hand equipment. The X-ray was still functional, but it's base was a large wooden stand and cabinet. Bolted to the top were arms, pulleys, and cords, perfectly balanced. The crown was a massive glass ball with a cone attached for aiming the X-ray. The whole contraption stood over 7 feet tall.  My darkroom was outside in a cement block latrine because it was the only building around with no windows.
When opening day arrived all the new equipment that I had purchased was still in transit from Germany, So, all I had was a Japanese upright foot pump chair from 1928, a boiler for sterilization, a chord-driven slow-speed drill, and a strange little high-speed that didn't work.  
My extraction instruments looked like diamonds in the cupboard. The whole office was spotless. I didn't make a big deal about a "grand opening" because I didn't know how that would be received. I just opened the doors, turned on the lights, and waited. My mother-in-law was my receptionist and Meg was my dental assistant.
My first patient was an 85-year-old man, 6 feet and 5 inches tall with solid muscle. He was a no-nonsense sort of a man who had the look of someone who had worked hard his whole life. He sat down in the chair (that could not be adjusted) and pointed to an upper right second molar and said "take that out." He refused local anesthetic. After I was done, he started to reach for his wallet to hand me some money.
I said, "Mr. Manuel, you pay at the front desk."
"I know that," he said, "I want you to run over to the pub and get me a nip of whiskey."  
When I returned, he asked me what took me so long.  I told him that I had to have one myself.He smiled at me and said, "You'll be just fine in Australia."
My first week went well enough, doing mostly extractions referred from the pub across the street. For sterilization, the boiler worked fine and we set the hot instruments on stainless steel trays and left them outside in the sun for an hour or so to complete the process (primitive, I know).
My reputation spread quickly and before I knew it, I was very busy.  
I am 76 years old now and still practicing here in rural Australia; only now I've cut down to only two days a week, and my son is the dentist in the next room.
I originally was going to write an essay comparing the practice of dentistry here in Australia to the United States. I have always kept a day book/journal in my operatory to take notes on unusual happenings, stories or events. When I looked at the entries of my first day in my office it brought back so many memories.  
It reminded me that all I can really say by way of comparison is that human needs are the same the world over. As dentists, we confront much more than just teeth and gums – we must deal with a host of general health, mental health and socio-economic issues that our patients present with. Optimum human health should be everyone's right. Putting my dental political hat back on, I would just like to opine that dental health should not be a luxury that only a certain level of income can assure. Australia and America can afford to make this idea a reality for everyone, and they should.
Dr. Martin was elected ASDA's first president in February 1971. After graduation from Marquette University School of Dentistry in 1972, he attended a two-year pedodontics residency program at Brookdale Hospital, New York. After completing his residency in 1974, he moved to Minneapolis, Minnesota. where he joined the faculty at the dental school and established his own pedodontics practice. In 1977 he became an expat and relocated with his wife Meg to her hometown of Armidale, Australia - a small rural community in New South Wales. After 35 years, he sold his practice to join his son Sam's dental office on the coast, and has continued practicing dentistry there to this day.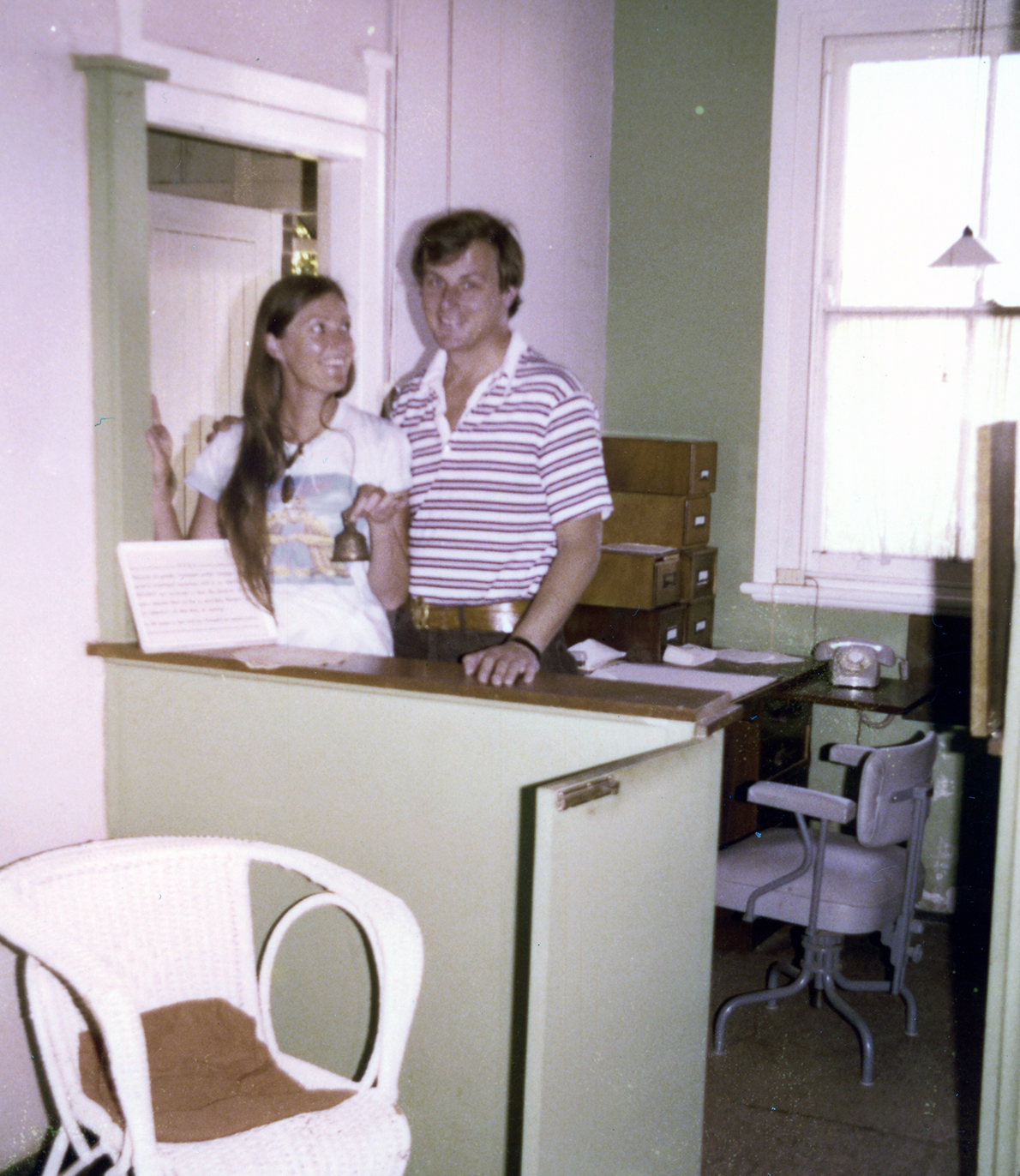 Editor's note: In February 1970, a group of dental students met in Chicago to form an independent national dental student organization and named themselves the Student American Dental Association (SADA). The following year the ADA embraced this idea and organized a meeting of student representatives from each dental school in the country to help form a new organization called the American Student Dental Association (ASDA). Although scattered all over the world,several of the founders and leaders of those two organizations planned on having a reunion this year in celebration of their 50th anniversary, but it was scuttled due to the COVID-19 pandemic. Instead, they decided to mark this auspicious occasion by writing and publishing a series of seven articles regarding the state of dentistry, dental education and health care in general from a retrospective perspective. The first two articles in the series were on licensure reform and were published in the July 14 and Aug. 24 issues of the New Dentist News . This is the fifth article of the series.
I was born, raised and educated in Wisconsin, graduating from St. Norbert College in 1968. I decided to become a dentist and went to Marquette University Dental School (Class of '72). As a junior I was elected as the first president of ASDA (February 1971), which started a totally unanticipated whirlwind of personal and professional relationships and responsibilities. I learned a lot and made many friends, some of which have endured time and distance for 50 plus years.
But I would be remiss not to mention a few words about our guardian angel at the ADA – Dr. C.W. Gilman (the assistant executive director on the Council on Dental Education), whose portfolio included assisting our fledgling student organization. He taught me the ropes, introduced me to everyone I needed to know, secured office space and secretarial assistance for us, and was my personal guide and "bodyguard." I don't know if we would have survived as a student organization that first year without his guidance and friendship.