New dentists share ways on maintaining health during pandemic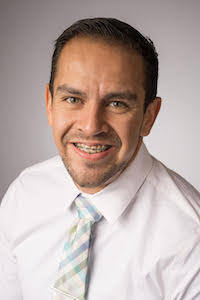 While the health of patients is paramount, it is also important for dentists to stay healthy, whether it be physical, mental or emotional. New Dentist News asked new dentists how they were able to stay healthy during the COVID-19 pandemic.
Dr. Eddie Ramirez: As an amateur body builder, exercising has been my key to a healthy lifestyle. With a shutdown, I learned to keep this going at home, and strive to stay active without direct access to a gym. Let's just say gallons of water can make good dumbbells.
Dr. Robin Nguyen: To keep sane during the pandemic, I have found an appreciation for cooking therapy — more specifically, farm-to-table philosophy. We have started a small herb garden with the kids and have tried incorporating as much of our homegrown ingredients as possible into our daily meals.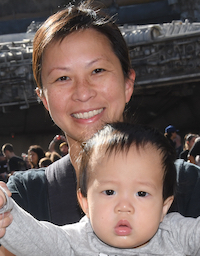 Dr. Amir Kazim: During the pandemic, I chose to revisit a former passion of mine: cooking. Instead of getting in line at the drive-thru when stress gets the better of us, I opted to go on a variety of culinary adventures with my wife. From Canadian poutine, Trinidadian pelau to Persian ghormeh sabzi and all points in between, cooking allowed me to maintain mental sanity while making something delicious and nutritious.
Dr. Erinne Kennedy: Since the pandemic started, I focused on how connected my mind and body are. I read the book "Breath," by James Nestor, and now I practice breathing. When I started practicing my breathing, I began running again. It's amazing how clear and connected your mind and body can be when you are present, breathing well and exercising daily.
Dr. Brian Homann: Staying active has been very important for both my physical and mental health. I normally enjoy distance running, but this year I set a new goal and am currently training to see how fast I can run one mile.  

Dr. Britt Marsh: The main thing I have done is spend more time with my wife, kids and extended family, especially outdoors. I have also been working towards my fellowship in the Academy of General Dentistry so I have been trying to devote more time to studying for the fellowship exam.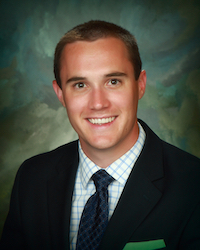 Dr. Tanya Sue Maestas: One thing I've done to maintain/improve my health during the pandemic is find time to do yoga and meditation throughout the week. It helps me unwind, escape, and feel rejuvenated especially after a long week.
Dr. Elizabeth Simpson: I can tell you right now that the first thing that comes to mind is that I really had to be mindful of how much news I was watching. I usually listen to NPR in the morning on the way to work, and I do follow a couple of news outlets on social media (Instagram specifically), and then in the evening I would get home and watch the national news with my family. And I found that I would be so keyed up after watching in the evening that I made the choice to stop watching in the evening on a daily basis, and sometimes I wouldn't watch it for a couple of days. I need enough to be informed but the amount of upsetting information that was coming in from so many sources was really affecting my mental health and mood.
Dr. Alex Barrera: Throughout the past several years, I have become increasingly focused on both my physical and emotional health and had created healthy daily habits and routines. Like most dentists, I havea Type A personality and thrive with stability and regularity, so adjusting to social distancing and changing my lifestyle was very difficult at first. I realized in order to maintain my health and wellness, I had to adapt to the new normal. Without a gym, I began to run more and find online workouts I could do at home or outdoors. I also began to dive into meditation and sought out therapy to help with the stress and uncertainty.