For Dr. Katie Stuchlik, Houston is home sweet home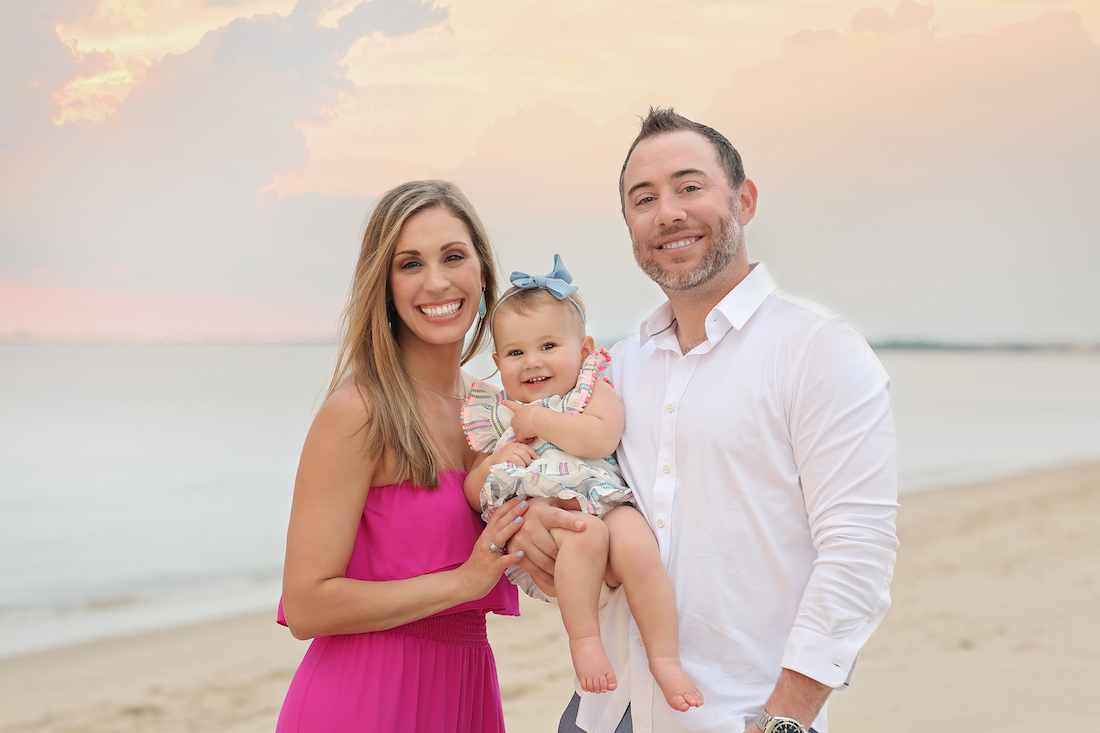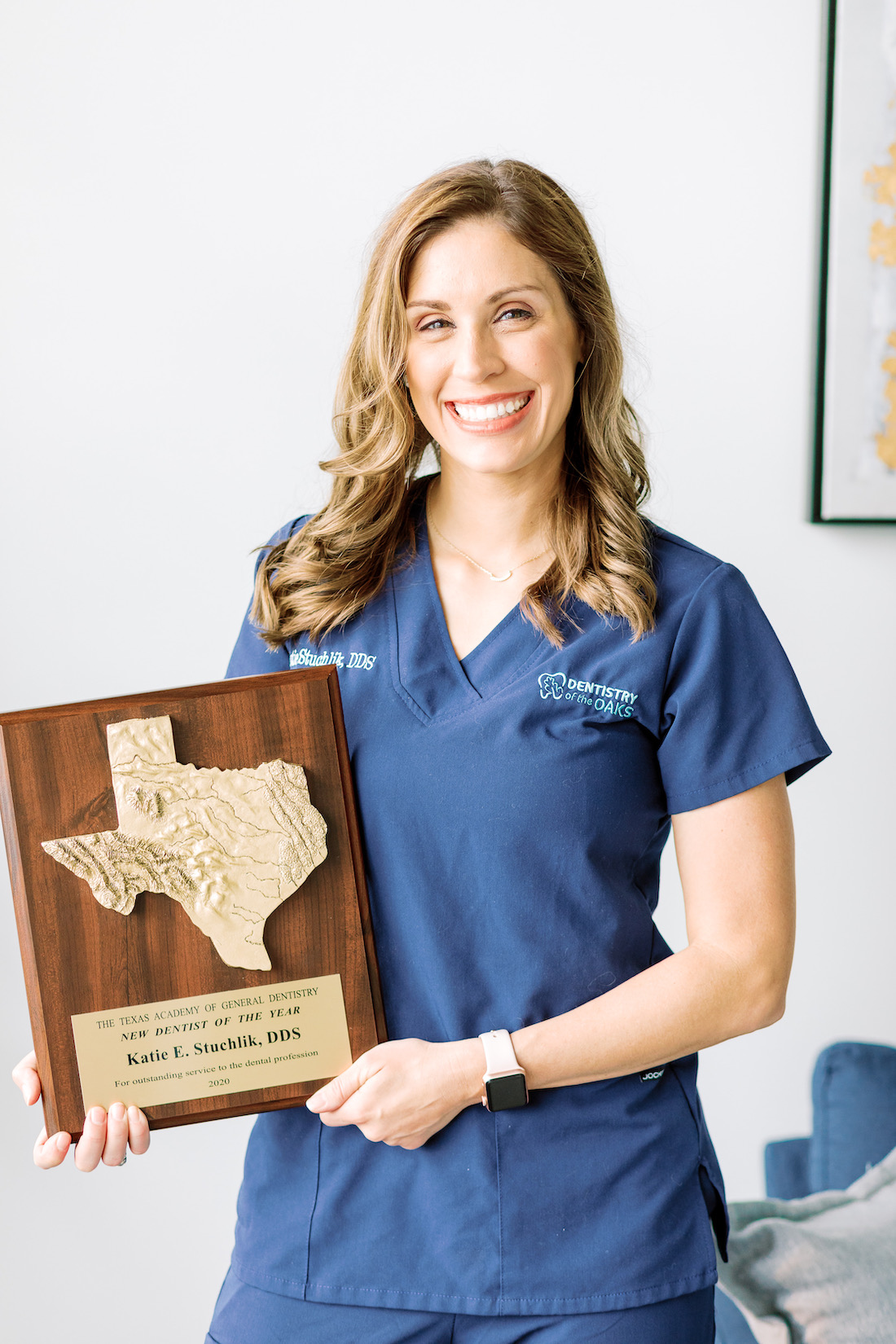 Editor's note: Katie Stuchlik, D.D.S., of Houston, is one of the recipients of this year's 10 Under 10 Awards, which recognizes new dentists who demonstrate excellence early in their careers. Dr. Stuchlik is the co-owner of Dentistry of the Oaks, a dental practice in Houston. She is the immediate past-president of the Houston Academy of General Dentistry and serves in the Advocacy Council for the Texas Academy of Dentistry. She is involved in the volunteer work in her community and other nonprofit organizations, including raising $10,000 for the Alzheimer's Association. For more information, visit ADA.org/10under10 .
Having been born and raised in Houston and still living there to this day, Katie Stuchlik, D.D.S., has maintained a pretty small footprint when it comes to where she's called home.
"l had two older sisters and a younger brother, and we lived in the same house growing up," she said. "Mymom actually moved out of it a few years ago, whenever my dad passed away. Same house my entire life. The only four years I haven't lived in Houston were when I went to The University of Texas at Austin for undergrad."
She remained in her native city, but she aimed far and wide in her career achievements, including being honored as one of the recipients of the 2021 ADA 10 Under 10 Awards. Key in her being selected for the honor is her demonstrated leadership in organized dentistry, including serving as immediate past-president of the Houston Academy of General Dentistry and new dentist liaison to the Council on the Annual Meeting. She also served on the Advocacy Council for the Texas Academy of Dentistry and Continuing Education Programs for the Texas Dental Association.
She has honed writing skills through contributing articles to American Student Dental Association, the Journal of Biological Chemistry andthe ADA New Dentist Now blog. Outside of contributions to organized dentistry, Dr. Stuchlik also volunteers with the Junior League of Houston and other organizations.
In 2020, the Texas Academy of General Dentistry named her as its Texas New Dentist of the Year.
While growing up in Houston, Dr. Stuchlik's parents were working class folks and her mostly stay-at-home mother was very involved in her and her siblings' academic lives, she said.
"I think because my parents didn't graduate from college, my mom was always pushing us to be better and do [well] in school," she said. "It was always important to make good grades."
Her parents didn't relent when they didn't understand exactly what Dr. Stuchlik and her siblings were facing academically.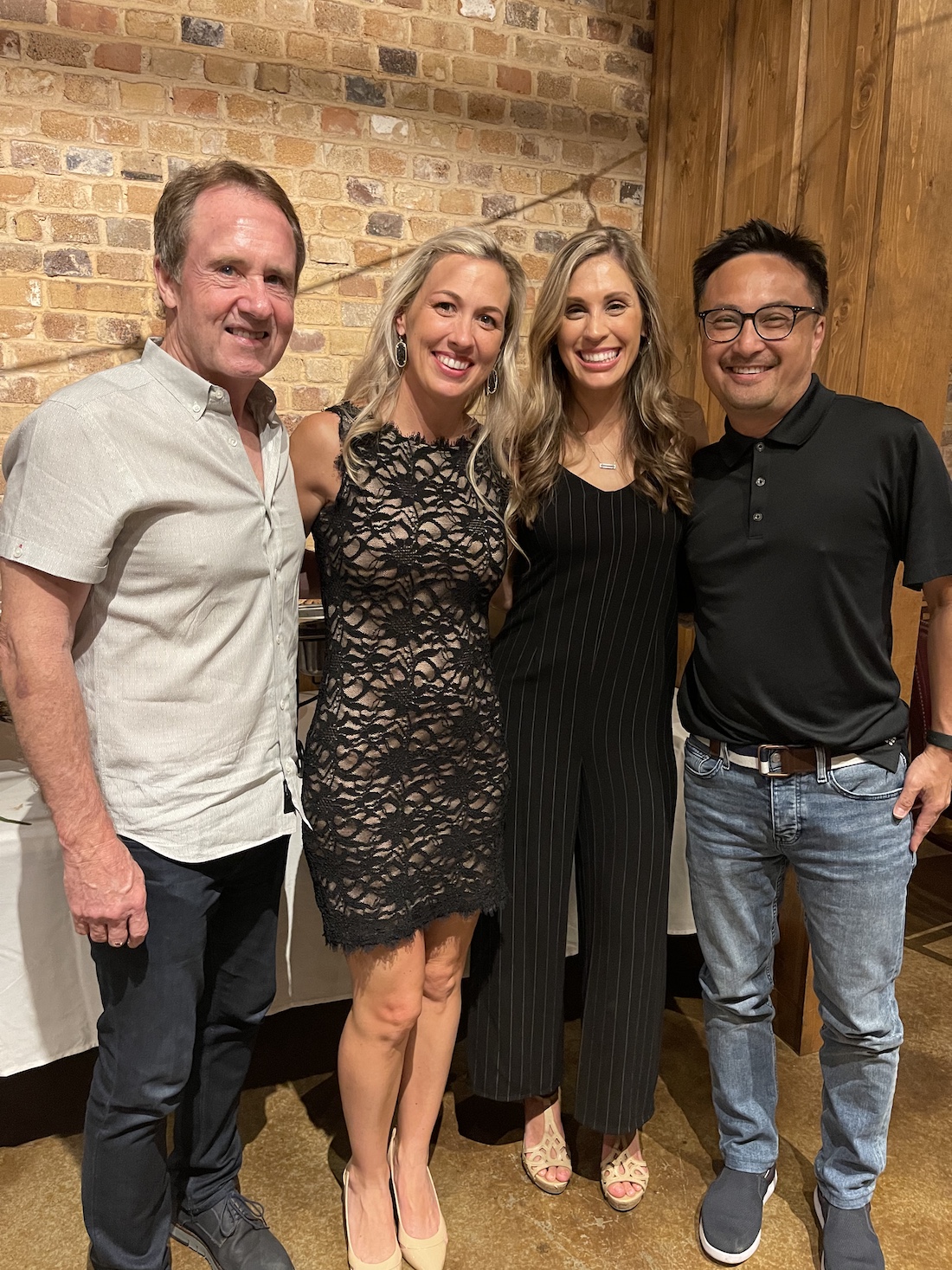 "When it got to a point where we got into AP biology in high school, my parents don't know anything about that," she said. "But, they would always push us like, 'I don't know what you need to do, but you need to do something.'"
The persistent uplift catapulted the Stuchlik brood to all attend college at the University of Texas, where Dr. Stuchlik earned bachelor's degrees in human development and family sciences and radio, television, and film.
"When I was in school, I knew I wanted to go into something medical related," she said. "I didn't want to major in biology because everybody does that when they're going to medical school or something. In the College of Natural Sciences at UT, they had this human development program, which was kind of combining a lot of the biology and psychology in terms of human development and that really interested me. I was like, 'Well, if I'm going to take all of the science classes anyway, I might as well take interesting classes.'"
Her late father's influence came into play when choosing to pursue the radio, television and film degree. He had been a professional photographer for many years.  
"It was a hobby for me when I was in high school to make videos because my dad had all this camera equipment and stuff at our exposure," she said. "I used to like to make my own videos and edit them. I got a video camera for Christmas my freshman year in college and would do these little things on my computer. So, I was just like, 'Why don't I just add another degree and major in this and if I decide not to go the medical route, then I have a cool backup?' … It was a neat experience, but it's definitely random to have those two degrees and be a dentist."
She later graduated from University of Texas School of Dentistry in 2015, where she earned her D.D.S.
The specific goal to become a dentist didn't take root from childhood or even high school. How she ended up choosing dentistry is a bit of serendipity and involved meeting a dentist early in her college career.
"I thought I wanted to be a pediatrician and that was kind of my goal until I met a dentist in Houston my freshman year in college," she said. "He was a pediatric dentist. I spent time shadowing him and I was like, 'I think I want to do this. I don't really want to deal with sick kids all the time.'"
Prior to that encounter, Dr. Stuchlik had very few encounters with dentistry as a child, save for a few occasional cleanings, and not many as a young adult.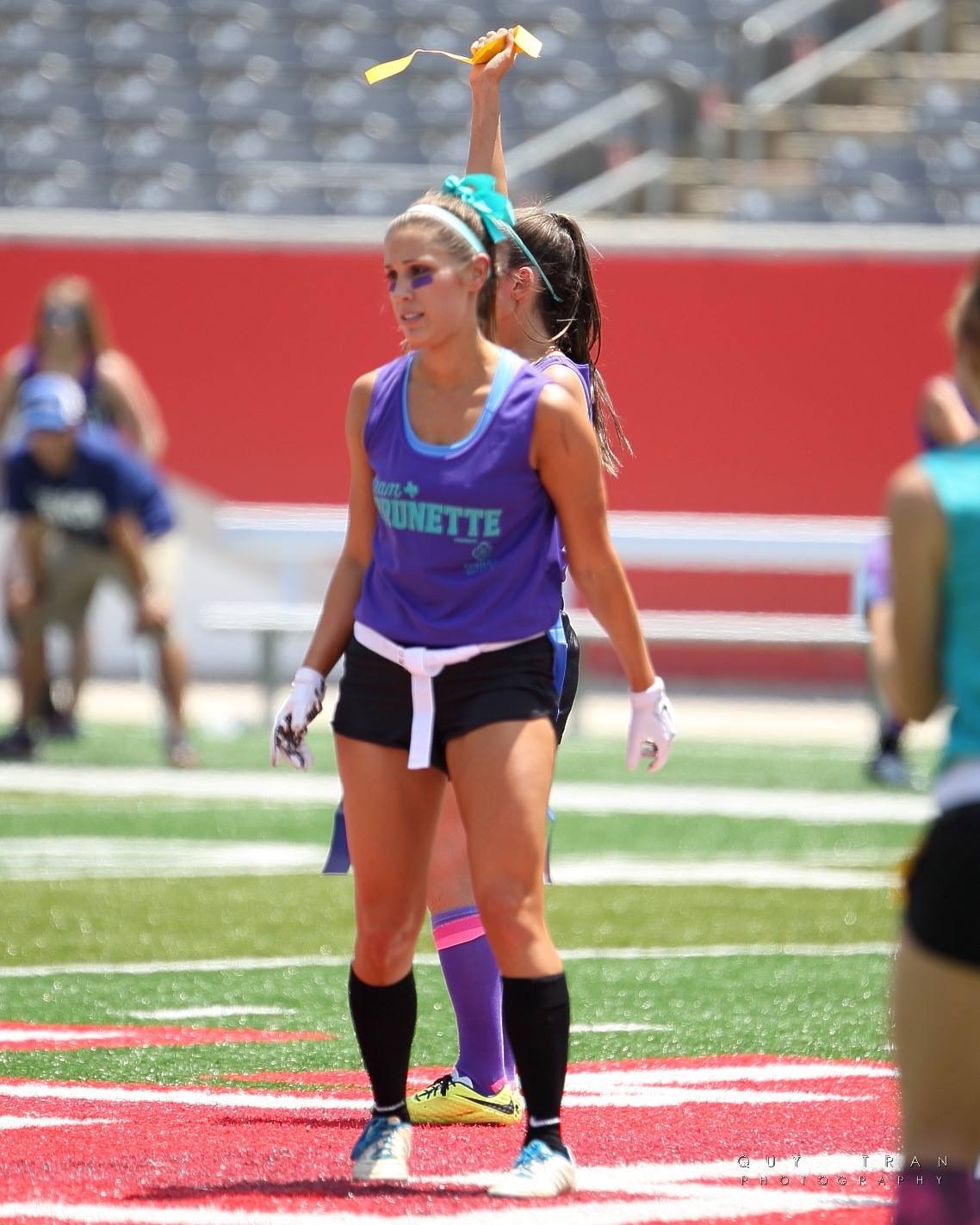 "I think I only went to the dentist like one time when I was in college," she said. "I think I was just one of those people that was just blessed, never had a cavity and got my wisdom teeth taken out after I graduated college but I didn't have experience like a lot of people had who are like, 'I was at the dentist all the time' or 'I had braces.'
"I never knew what that was like, so meeting this dentist my freshman year in college, this was the only dentist I ever really had a relationship with at that time, since we were the type of family that went to whatever dentist took my parents' insurance," she said. "That relationship was important to me at the time, still is."
Today, Dr. Stuchlik balances a busy professional life with a busy personal life. She opened a private practice, Dentistry of the Oaks, with a partner from dental school in 2018. Additionally, she practices up to two days a week at another office aside from her own. She and her husband met through mutual involvement in and love of CrossFit and married in 2017.
"I'm still into CrossFit," she said. "He's not as much. I'm not as good at it as I used to be, but working out, lifting weight is always somethingthat I enjoy doing and it's what I do in my free time a lot of times. I like to swim. That's the other thing that I'll do. I was a swimmer in high school and I played water polo when I was at UT."
They are new parents to a 16-month-old toddler whose arrival during the coronavirus pandemic makes it quite the challenge for Dr. Stuchlik to continue her passion for CrossFit. But she makes it work.  
As for the future, Dr. Stuchlik is always looking to expand what she can offer her patients.
"I like to do a little bit of everything," she said. "I think my favorite thing to do is root canals, which is weird for a general dentist tosay that. But I enjoy it just because it's different every time you do it. It's also the joy of getting somebody out of pain without having to take their tooth out.
"Me and my business partner are both reallybig into [continuing education], and I think we're constantly learning to do new things and add new things to our practice. I think with that I'll be able to continue to do bigger cases, bigger cosmetic cases, dabbling in implants and things like that. Being able to be a truly comprehensive dentist is what my goal is."