Wellness is a focus of activities at SmileCon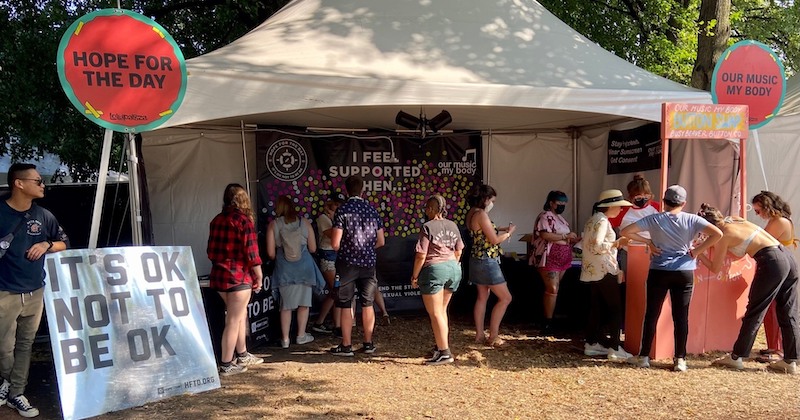 The ADA is offering a number of educational sessions and booth activities to focus on personal health and team well-being during SmileCon at Mandalay Bay Resort and Casino in Las Vegas.
Over the last year, the ADA has been developing new programs to support dentists and team members in focusing on physical, mental and financial health. This effort is driven by an expressed need from members for more tools to help them overcome the multi-faceted effects of COVID-19. Surveys indicated that members were experiencing a range of emotions over the past 18 months: worried, overwhelmed, stressed, anxious, concerned, hopeless and defeated.
SmileConaims to shine a light on well-being. A wide range of virtual and in-person sessions intend to provide knowledge, tools and resources for members to feel well and live well. Check out the Health and Wellness section in the Course Planner for a complete listing and to begin planning your wellness journey during SmileCon.
A dedicated booth on the exhibit floor will offer a number of onsite wellness activities. Staff from Hope for the Day, a Chicago-based nonprofit focusing on mental health, along with ADA New Dentist Committee members, will letattendees' creativity be the guide for a color-by-number mural. After all, you're never too old to enjoy the relaxation of coloring.
They will also conduct an activity to determine "What's shaking yourbottle?" and "What gives you hope?" to guide members in focusing on aspects of life that make us feel good. Additional videos, materials and activities will support dentists and their teams in making mental health a priority for themselves and colleagues.
Over the last eight months, Hope for the Day has been developing a series of mental health and mental wellness resources to support ADA members in their mental health journey. These include a breathing exercise video, Take Care of Yourself video and info sheets Mental Health and the Dental Profession and Mental Health and the Workplace , both posted at ADA.org/wellness. Hope for the Day aims to raise the visibility of information and resources in order to shatter the silence and dispel stigma surrounding mental health.
Booth activities are made possible in part through a generous grant from Crest + Oral-B.
Register now for SmileCon and begin planning your agenda of wellness and education sessions. Visit ADA.org/wellness for additional wellness resources.