5 tips to reduce anxiety and stress in dentists, patients during their visit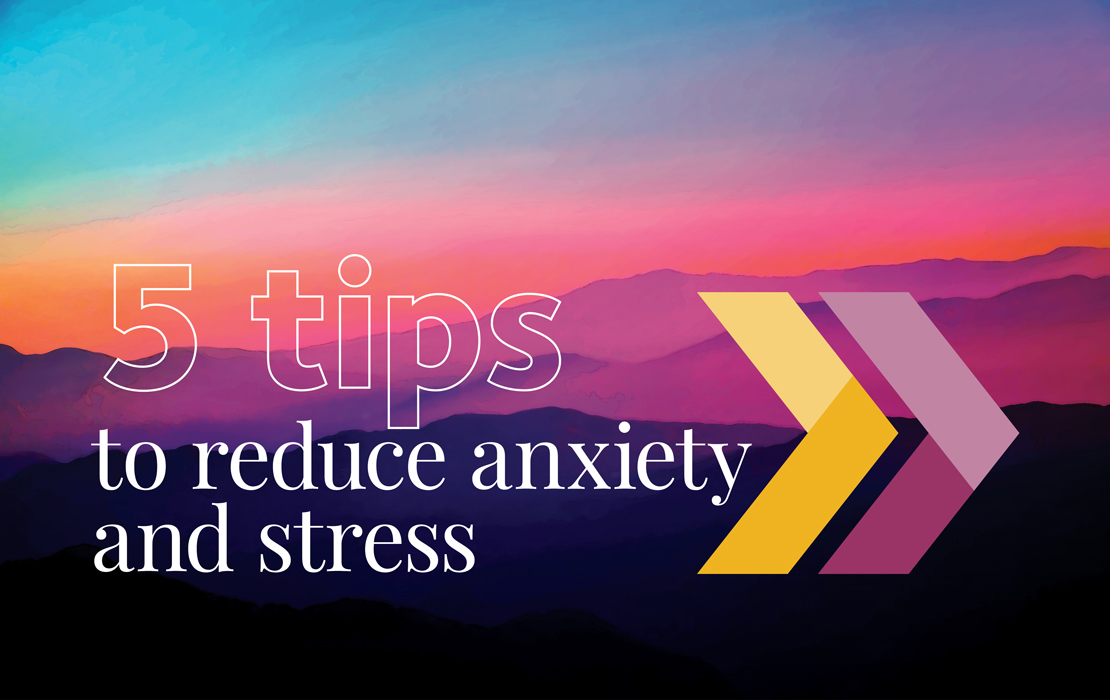 The past few years have been more stressful than most. 
More than 70% of dentists surveyed by the ADA Health Policy Institute in 2021 saw an increase of patients experiencing teeth grinding and clenching, conditions often associated with stress. Meanwhile, the 2021 Dentist Well-Being Survey Report found dentists are reporting higher level of stress at work.
Take the stress out of your patient's next visit with five quick tips to support your patient's dental and emotional health. These strategies can help your patient and the whole dental team feel more at ease.
1. Practice mindfulness
Mindfulness might sound intimidating, but it can be as simple as taking a few deep breaths. Here's a basic breathing exercise you can practice and teach your patients.
Mark Abramson, D.D.S., founder and facilitator of Mindfulness-Meditation Based Stress Reduction programs at Stanford Health Care and Stanford University School of Medicine defines mindfulness as "non-judgmental, moment to moment awareness" and reminds us that we are already mindful in so many areas of our lives. Bringing this mindfulness to our practice and patients can help ease stress and fear. 
Take a moment to watch this series created specifically for you, your dental teams and your patients. 
2. Take a break to move
Moving can help get us out of our heads and back into our bodies. Dental professionals should make sure they're moving and stretching throughout the day. Bethany Valachi, D.P.T., walks you through the ergonomic impact of dentistry during a pandemic and offers ways to get back on track for your overall health.
Patients should also be encouraged to take a break and stretch if that would help their anxiety. Talk to your patients at the beginning of their appointment and agree on a time interval to take a break or a way they can signal you that they need to pause. 
3. Create a calm environment
Create a peaceful environment for you and your patients as much as you can. It's helpful to play relaxing music and set your TV to display calming images. Offer patients something to do with their hands, like a stress ball or fidget spinner they can use during their appointment and take home with them. 
4. Build connections
Above all, build connections with your patients. Developing trust over time can improve patient communication, make it easier for them to tell you what they need and help you anticipate their needs to have a great appointment. Jessica Nguyen, D.D.S., explains that connecting to her patients on a personal level helps her gain their trust. 
Taking the time to listen is key, especially if patients have experienced a traumatic dental surgery. Dr. Nashid Ahmed believes that by hearing their stories, we can help  change that familiar old phrase, "I hate the dentist!".
5. Meet fear with kindness
Dr. Abramson reminds us that when patients come in with fear, the stage is set for a negative experience. Instead of reacting negatively to fear, he recommends meeting it with kindness.  Learning to identify and manage fear in ourselves can help us share calm with our patients. Dr. Abramson discusses his own experience with trauma and mindfulness in this short video.
For more information on how to reduce stress, listen to Ben Bernstein, Ph.D., a performance psychologist specializing in stress reduction and performance enhancement for dentists. And remember that it can be easy to rush from one thing to the next, but truly connecting with ourselves and with our patients takes time and practice.