University at Buffalo dental school receives $735K grant to increase access to care to people with disabilities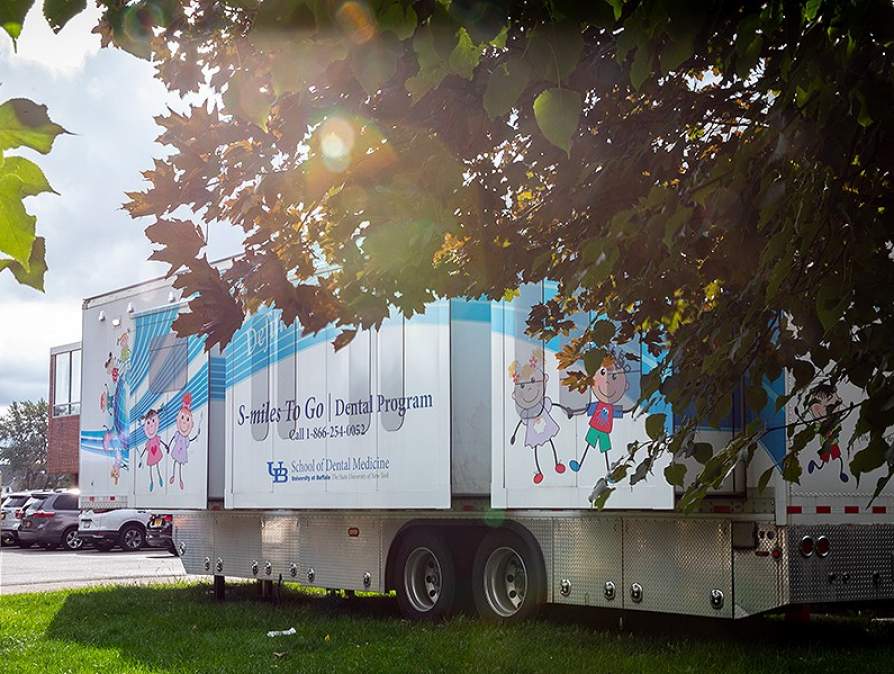 Buffalo, N.Y. — The University at Buffalo School of Dental Medicine announced Dec. 14 it received a $735,000 grant from to help increase the delivery of critical dental treatment to people with intellectual and developmental disabilities in Western New York.
The funding, provided by Delta Dental Community Care Foundation, will also help grow the oral health care workforce treating this population, according to the dental school.
"The foundation has made it possible for the University at Buffalo School of Dental Medicine to continue its important outreach activities in providing access to dental care to underserved populations throughout Western New York," said Joseph J. Zambon, D.D.S., Ph.D., dean of the University at Buffalo School of Dental Medicine, in a news release .
The funding will help resume and expand a previous initiative between the school's S-Miles To Go program and nonprofit Arc GLOW that provided dental care to patients with disabilities in the university's mobile dental clinic. It funds a mobile dental unit — a 40-feet-long, two-chair clinic outfitted with a panoramic X-ray unit, digital radiography, sterilization center, wheelchair lift and electronic health record system — that will operate at Arc GLOW locations several days per week. 
Patients with disabilities face numerous barriers to oral health care, including a lack of access to transportation and adequate coverage and reimbursement through Medicaid and other insurances, along with a shortage of dentists trained to meet their needs, according to Stephen N. Abel, D.D.S., senior director of community and professional initiatives at the University at Buffalo School of Dental Medicine. 
Dr. Abel added that Inadequate compensation for provider time leads some dentists to decline treating patients with disabilities, and those who do treat this population often have waiting lists that are months-long.
By stationing a mobile dental clinic at Arc GLOW locations, the dental school can eliminate barriers to care in the community.
The new mobile dental clinic program will begin operation early this year. It will be operated by dental school staff, faculty and students, and will offer comprehensive oral health care, including preventive, restorative and surgical procedures. Care that cannot be provided in the mobile dental van will be delivered at the school's dental clinic.
The S-Miles To Go program has served Western New York communities for over 20 years, providing more than 45,000 patient visits and offering students experiential learning opportunities caring for the most vulnerable populations in the region.
"It is our hope that this type of clinical-based rotation – in which students are treating patients in an environment that emphasizes their ability rather than their disability – will inspire dental students to be part of the solution to improving access to care," Dr. Abel said.