New Dentist Committee collaborates with Chicago-based nonprofit to promote mental wellness
Hope for the Day empowers conversations on proactive suicide prevention, mental health education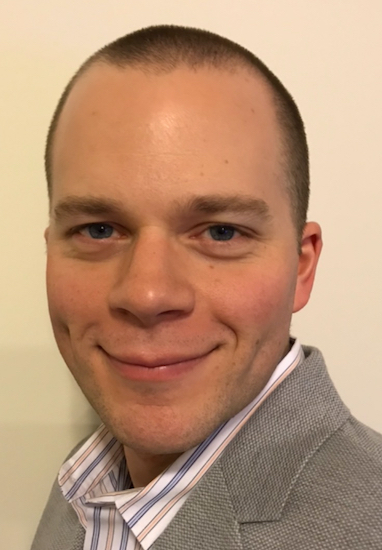 Dr. Walbridge
Hope For The Day, a Chicago-based nonprofit movement empowering the conversation on proactive suicide prevention and mental health education, was created in 2011 by its founders to honor friends and family who had died by suicide. 
Since then, the nonprofit has evolved and grown by creating educational resources and programming called Proactive Prevention, and its work is already represented in all 50 states, 26 countries and 17 different languages
The New Dentist Committee, in collaboration with other divisions in the ADA, is working with Hope for the Day to let dentists know that help is out there.
"The New Dentist Committee is interested in collaborating with Hope for the Day in an attempt to help not only our colleagues, but our teams as well," Dr. Walbridge said. "We want people to know that this whole stigma of needing to hide from mental health issues must be addressed now."
Christmas Bacos, director of human resources for Hope for the Day, is married to a new dentist.
Ms. Bacos likened the mind to a bottle of soda.
Experiences from all aspects of life shake the bottle and build pressure, she said. Healthy self-expression is relieving the pressure build-up without exploding, Ms. Bacos said.
"Dentists are so focused on caring for others, so we should care for them," Ms. Bacos said.
Hope for the Day was a first-time visitor to SmileCon 2021, with plans to staff a booth at SmileCon 2022 in Houston.
Meanwhile, Hope for the Day is continually working to raise the visibility of its educational information, resources and tools for early recognition and intervention for mental health crises and suicide.
From workshops to videos, Hope for the Day's website provides ways on how people can get involved and join a community of people making a difference.

Seth Walbridge, D.M.D., has an ever-present reminder on his arm.
"I wear my wristband daily from Hope for the Day, and it states, 'It's OK not to be OK,'" the chair of the ADA New Dentist Committee said. "I think we can all get on board with that."