HPI: Medicaid participation increases with practice size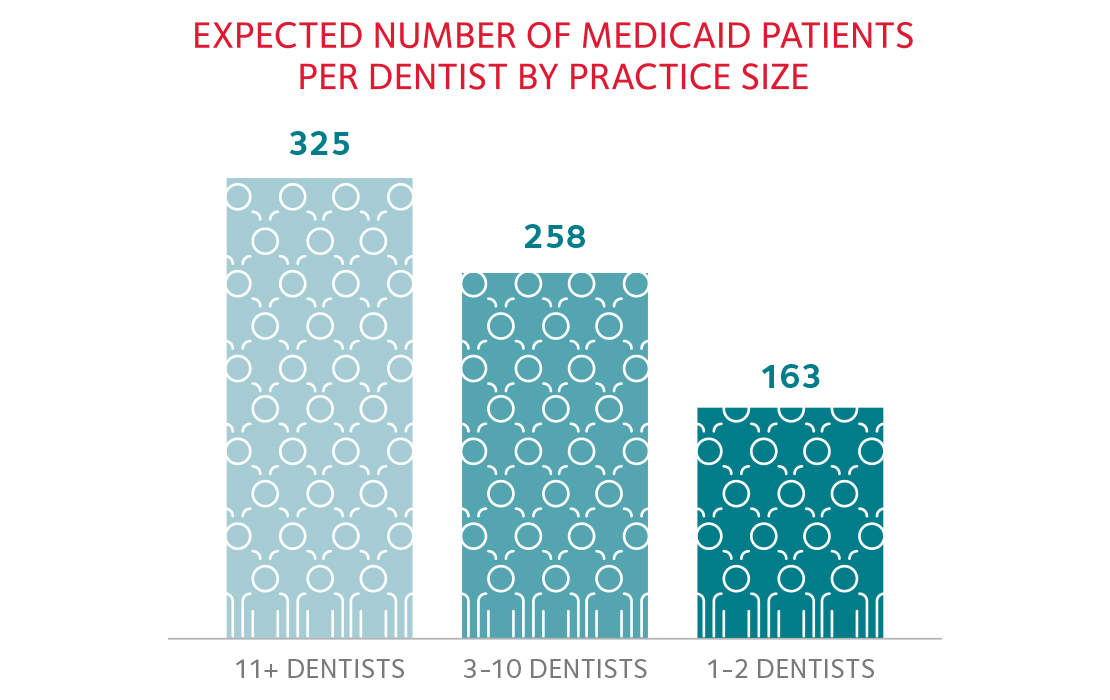 A study of U.S. dentists who participate in Medicaid and the Children's Health Insurance Program found participation has some correlation with practice size and location, as well as dentist demographics.
Compared with dentists working solo or with one other dentist, dentists in practices with 11 or more dentists had about 162 more unique Medicaid patients in a given year.
Promoting growth within the segments of the dentist workforce that treat more Medicaid patients could improve dental care accessibility for certain populations, according to the study.
View the full study to learn more about the characteristics of dentists who participate in Medicaid.