10 Under 10: New dentist carves path to pediatric practice, charitable mobile unit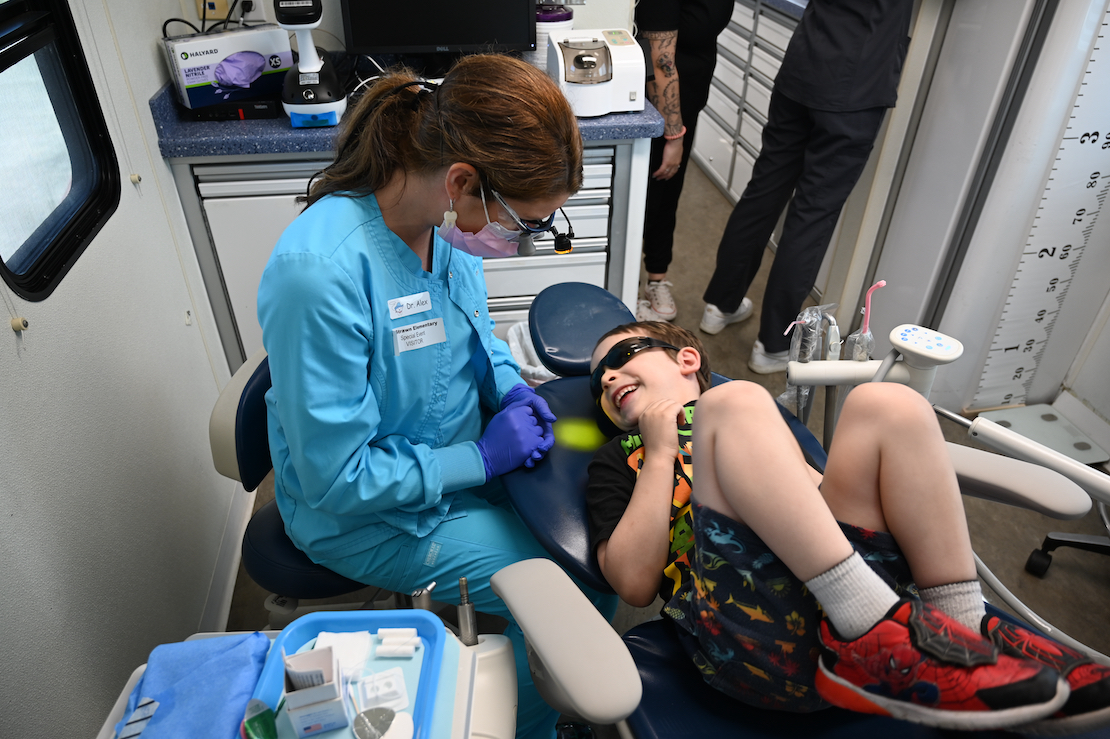 After nearly half a decade working as a general dentist in pediatric offices, Alexandra Otto, D.D.S., decided to specialize in pediatric dentistry. To get to New York University Langone Health in Alaska, from which she was destined to earn an advanced education in pediatric dentistry, Dr. Otto and her husband, Tim, sold their belongings and made the trek from Dallas by RV.
They carried big dreams with them, including someday starting a private pediatric practice together and perhaps obtaining another RV to launch a mobile dentistry clinic to provide care to underserved children with little to no access to care.
Today, they live in Buda, Texas, near Austin, and are living the dream. Dr. Otto's career accomplishments have earned her recognition as a 2022 ADA 10 Under 10 Award winner.
It all started with some positive memories back in Naples, Florida, where she was born and raised.
"I was a weird kid who loved my dentist," Dr. Otto said.
No one in her family had been in dentistry or health care, although her mother became a nurse later in life. According to her mother, Dr. Otto was fond of dental visits as a toddler. She recalls parts of the visits herself.
"I still remember having a cavity at like 3 or 4 and them putting the nitrous nose on me and them telling me they were so proud of me and I was doing a great job," Dr. Otto said. "Those weird memories just stuck with me and I thought, 'Wouldn't it be cool to be someone who makes that sort of influence on a kid's life and gets to be a part of their life in that way?' I think about that a lot when I'm working. These little kids are going to remember these things that we're doing. They're going to remember these appointments."
That early influence led the way to undergraduate studies in food and nutrition at the University of Florida and a decision as a junior to apply to dental school. She earned her doctorate of dental surgery in 2013 from Virginia Commonwealth University and completed a general practice residency at Denver Health Medical Center in 2014. Denver is where she met her husband and married in 2016 before deciding to pursue the pediatric dentistry specialty with the residency in Alaska.
Together, the couple opened their first practice in 2020 in Buda and then a second practice nearby in South Austin in 2021. Her husband has an M.B.A. and runs the business side of the practice.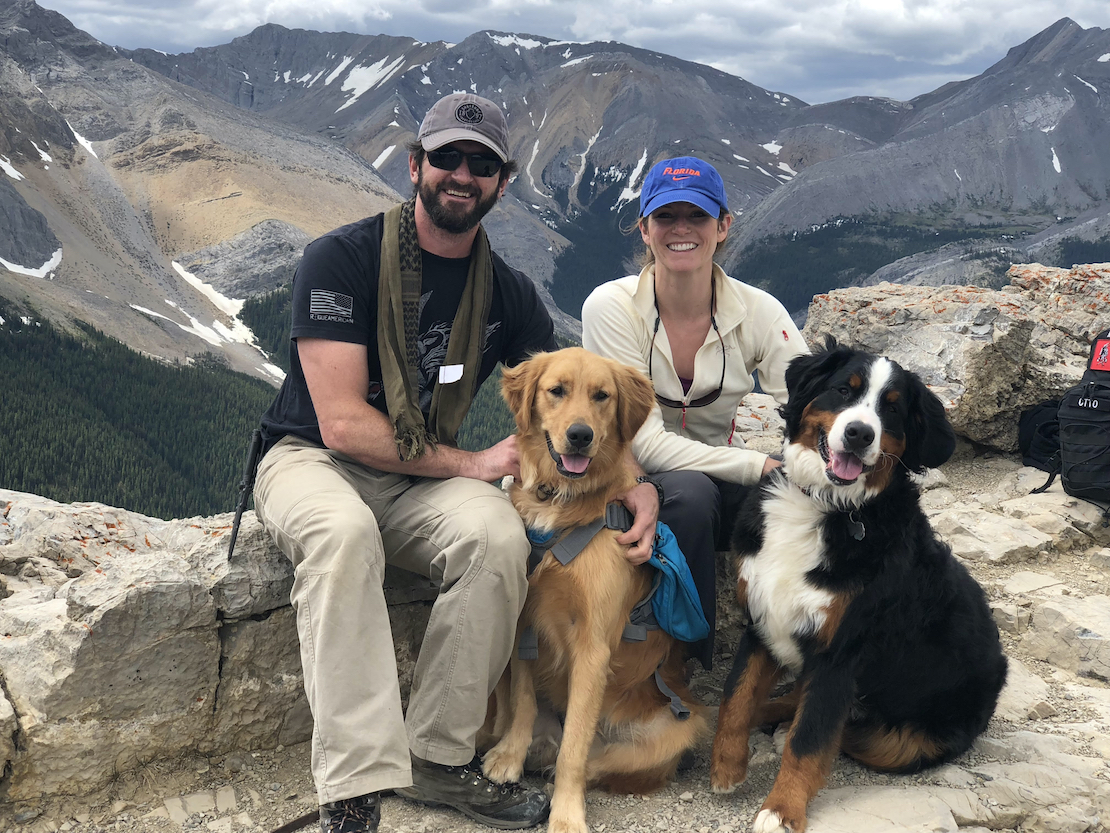 It's important to Dr. Otto that all kids have the ability from early on to receive dental care. So, in addition to founding Kids Tooth Team Pediatric Dentistry, which will open a third location this fall in Kyle, Texas, she and her husband also founded a 501(c)(3) nonprofit arm, Kids Tooth Team Outreach. It features a mobile dental unit.
"We had lived in an RV before, and we were intrigued seeing dental vans and RVs and already knew a lot about RVs, like how to work them and function with them," Dr. Otto said. "So, we decided that it would be a natural transition for us to one day have an RV that was dental focused. Then this opportunity came about just at the perfect time for us."
The opportunity was being awarded an RV to establish their nonprofit mobile dental unit. It came courtesy of a larger nonprofit partner, St. David's Foundation.
"Living in Alaska and seeing real geographic access-to-care kind of issues made me realize how in other states in the U.S., we can drive a lot of places where these kids need us," Dr. Otto said. "Having an RV would make it really accessible to get directly to these kids."
Spreading the word about their charitable goals uncovered a major opportunity.
"We mentioned it to the company that helped us to set up all of our equipment, and they let us know, 'Oh, we actually service all of the dental RVs for St. David's Foundation here in Austin. We'll put you in contact with them, and you can just pick their brains about it,'" Dr. Otto said. "Tim got in contact with St. David's Foundation and, come to find out, every few years they donate one of their vans to a nonprofit organization as they update their fleet."
After successfully completing the application process with St. David's Foundation, Kids Tooth Team Outreach received the donated RV — a 42-foot, fully equipped mobile dental unit — for their volunteer outreach efforts. They took claim of it in December.
"It has two operatories, a pano machine, X-ray equipment, sterilization ... everything that I have in my office is basically in this van," Dr. Otto said.
They customized the van with their logo and made other adjustments before Kids Tooth Team Outreach started working with local schools to treat students. In the first two days of operation alone, they donated over $25,000 in care to kids in need.
Aside from running a multi-location practice and a nonprofit mobile clinic, Dr. Otto is an ADA Success Program speaker and serves as a board member to the Southwest Society of Pediatric Dentistry and figcaptionital Area Dental Society. She previously was the American Student Dental Association's national vice president, a member of the national Academy of General Dentistry's Membership Council, and an ASDA consultant to the ADA New Dentist Committee and ADA Council on Membership. She is a graduate of the ADA Institute for Diversity in Leadership, putting her undergraduate minor degree in leadership to good use.
"I was always interested in leadership and so studying it in a formal figcaptionacity was kind of interesting to me, to learn about the leadership styles and philosophies and just be able to take that into dental school where I got really involved in ASDA and the ADA," she said. "It was kind of a cool thing to bring some of those principles that I learned in a formal setting into some of the leadership roles that I had in organized dentistry, too."
Additionally, she recently accepted board appointments with the Texas Dental Association Council and the Texas American Academy of Pediatric Dentists.
Things are about to get even busier, as Dr. Otto and her husband are expecting their first child in September. It's a boy!
For fun, the duo like traveling and taking to nature. They loved their time in Alaska when Dr. Otto was studying pediatric dentistry there, and they recently returned for a visit.
"The mountains are our happy place," she said. "We just went back to Alaska a couple of weeks ago to see our friends and just to be in the mountains. We love being outside and hiking and camping. We've got two doggies that we treat like children, and we try to go somewhere with them as often as we can."
Learn more about the 10 Under 10 Awards program and read about the other winners at ADA.org/10under10.