New dentists can find right fit at DSOs, large group dental practices
'In this season of my life, I enjoy the benefits that a DSO provides me'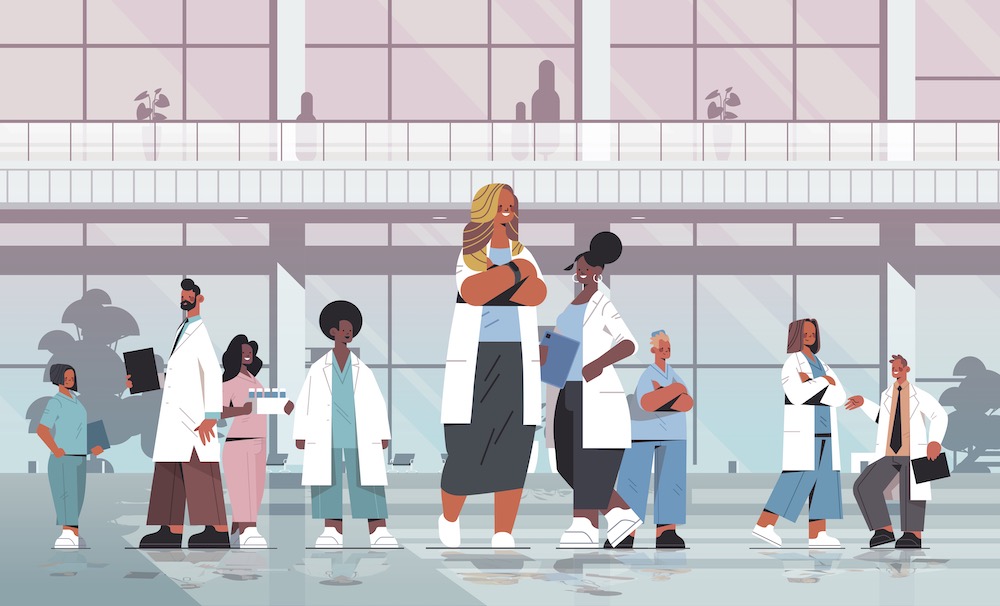 Ever since she was in dental school, Emma J. Guzman, D.D.S., had been curious about dental support organizations.
"They seemed to offer a lot of benefits while providing a good work-life balance for the doctors," Dr. Guzman said. "So, when the opportunity presented itself, I chose to work at a DSO due to the competitive salary and the benefits."
The creation of DSOs has allowed many dentists to enjoy the support of professional office management so they feel that they can better focus on the patient while delivering excellent dental care.
New dentists can find meaningful career pathways in a DSO, especially when the opportunities offered by a particular DSO are in alignment with the dentist's life goals.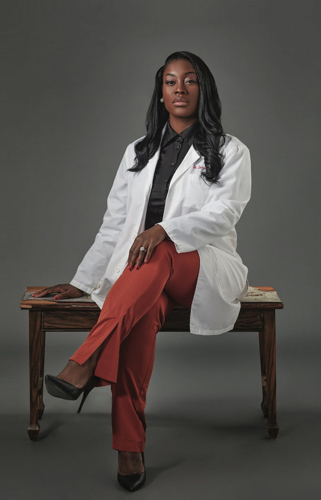 Dr. Guzman, whose parents emigrated from Guatemala, is a general and cosmetic dentist practicing in Brooklyn, New York, with the DSO Tend Dental. She completed her doctor of dental surgery degree at the University at Buffalo School of Dental Medicine and was a general practice resident in the Bronx.
"While working at a DSO as an associate, you practice dentistry and you work on your development as a leader," Dr. Guzman said. "As a lead dentist, I was able to practice dentistry, mentor associates, respond to patient complaints, assist in managing the team and work closely with the manager to ensure success. It is not much different than being an associate in a private practice. The same way you have to find a practice that is the right fit for you, it's the same for DSOs. It can be very rewarding if it is the right fit."
Dr. Guzman believes that choosing to work for a DSO was the right fit for her.
"In this season of my life, I enjoy the benefits that a DSO provides me," she said. "I am at a point in my career where people are inquiring about ownership, and I honestly prefer being able to leave work and that part of my day is done. I am able to practice dentistry how I see fit without the additional business-related responsibilities and stress that owners have to deal with. The benefits that I see in working for a DSO includes having systems in place for marketing, patient retention and hiring a team. The logistics of operating the office is a standardized system that is already set up and the team just has to execute."
Yashar Sekhavatmandi, D.D.S., works for Willamette Dental Group, a privately owned, multi-specialty group dental practice that has nearly 50 offices spread throughout Oregon, Washington and Idaho.
Born and raised in Houston, Dr. Sekhavatmandi graduated from the Texas A&M School of Dentistry in 2019.
He became interested in the Willamette Dental Group when he met with a recruiter during his residency.
"I felt drawn to the support of a large organization," Dr. Sekhavatmandi said. "I appreciated having efficient systems in place that helped things run smoothly. I really enjoyed the camaraderie with my co-residents during my residency program, and I wanted to be somewhere that I could collaborate and have the support of multiple dentists in the same office. We have well-established roles within our teams, which has allowed for our assistants and hygienists to consistently contribute to our goals in unique ways. This has led to a more fulfilling team dynamic for everyone involved, which I believe is important as a new dentist."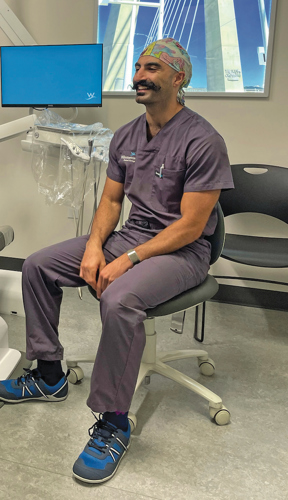 He said that as an associate, he can leave work at the clinic.
"Many of my friends who are partners or owners have administrative and business responsibilities outside of business hours," he said. "[At my office,] we work as a team with many expanded-function staff. This allows us to distribute tasks to prevent from overburdening the dentist."
Dr. Sekhavatmandi said that his advice to fellow new dentists and dental students is that it is vital to understand what is important to them.
"Be open to trying new things, as well as being comfortable with change if things are not going well," he said. "The first few years as a new dentist are difficult but also very rewarding. Keep in mind there are no easy paths, but finding a good fit can help relieve some of the inevitable difficulties."