It is all we know': Dental students, graduates discuss COVID-19's lasting impact on education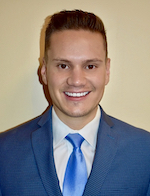 Mr. Celis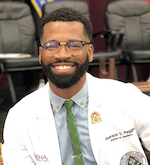 Mr. Peggins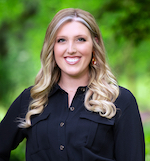 Dr. Schwab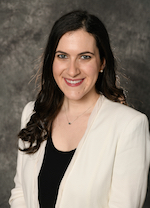 Dr. Shapiro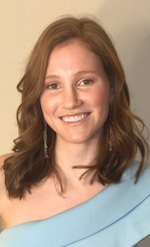 Ms. Thornton
From virtual lectures to increased infection control procedures in clinical classes, dental students experienced a multitude of changes during the COVID-19 pandemic.
The ADA News asked current students and recent graduates about how the pandemic affected their dental school courses and which changes they think are here to stay. Here are their responses:
Sebastian Celis, fourth-year student, Columbia University College of Dental Medicine: I stepped foot into clinic for the first time during a pandemic. For dental students like me, increased infection control is not the new normal; it is all we know. It has given us a heightened sense of awareness of the possibilities of transmissibility of COVID-19 and other diseases. I believe this awareness will produce a generation of dentists that places infection control at the forefront when making clinical management decisions.
Aparecio Peggins, third-year student, Meharry Medical College School of Dentistry: Although the COVID-19 pandemic brought about a multitude of simplistic changes, the impact on dental education and the associated nuances are quite complex. Virtual learning and social distancing protocols have challenged administrative efforts using technology and simultaneously pushed students further away from connecting with one another. The limited usage of tutoring centers, libraries and student-life centers has completely altered how dental students build camaraderie in the educational setting, but it has challenged us to reach our hand further and to be more authentic when granted opportunity to interact. Our true selves are further on display, as we are challenged to be creative in how we maintain our social connections and manage our mental and physical health. Students are challenged to focus as autodidacts with the rise of e-learning, yet research suggests that format increases retention of information and takes less time. I believe the virtual learning for didactic courses is here to stay, but I believe it's important to emphasize engagement as the missing piece in the future.
Cameron Schwab, D.M.D., 2021 graduate, University of Kentucky College of Dentistry: COVID-19 affected dental schools across the nation drastically. At the University of Kentucky College of Dentistry, we had to adapt to a virtual setting. As a second-semester third-year dental student at the time of the shutdown, I finished all of my didactic and dental courses online for the remainder of the semester and even completed the few courses that are taken in the fall of fourth year. I think my school and others across the country will continue to see courses offered online. We all know how to do it, so I would assume that administration will utilize the technology to make some courses more accessible remotely. I also think that we will see the option for students to take hand skills coursework home. There are several schools that I know of that made it possible for each student to take home a handpiece as D1s and D2s — the University of Kentucky made it possible this spring for students to be able to make this purchase for themselves. So we may see a new age of students who can practice hand skills from home as well.
Sydney Shapiro, D.D.S., 2021 graduate, Columbia University College of Dental Medicine: My dental school acted quickly to make sure our education continued during the pandemic, shifting to online lectures, initiating teledentistry and ensuring our patients' and students' safety upon return to clinic. While I value the conversation that comes from in-person classes, online lectures gave students access to speakers we may not have been able to learn from in person. I hope the increased accessibility and collaboration that came from online classes continues after the pandemic.
Rachel Thornton, third-year student, Marquette University School of Dentistry: Almost all lectures went virtual and lab time was cut in half, with 50% of the class attending in the morning and the other half, in the afternoon. One of the very few positive effects of COVID was that it pushed IT to get us remote access to software in order to keep people doing administrative tasks out of the clinic and limit it to those seeing patients. All classes have since returned to in person, and already, we no longer have to wear face shields in simulation lab. On the other hand, I think that the emphasis on reducing the aerosols generated during dental procedures is something that will stay in place long after the pandemic is over.