Dentists reflect on Provider Relief Fund impact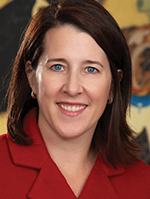 Dr. Meeske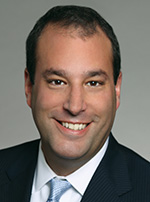 Dr. Shenkin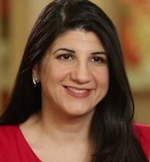 Dr. Tauk
The COVID-19 pandemic has been a source of anxiety for many dentists and their staff, and Jessica Meeske, D.D.S., and her co-workers at Pediatric Dental Specialists of Greater Nebraska are no exception.
The practice, which Dr. Meeske co-owns, was closed for all but emergencies from March 18-May 1, 2020, which limited work hours and led staff to apply for unemployment benefits. Its lost revenues in March and April totaled $378,000.
What helped ease some of that anxiety was the U.S. Department of Health and Human Services' Provider Relief Fund, established by the Coronavirus Aid, Relief and Economic Security Act — known as the CARES Act— to help dentists and other health care providers recover lost revenue and net changes in expenses caused by the COVID-19 pandemic.
The latest round of Provider Relief Fund distributions began Dec. 16, 2020, with dentists again among the more than 70,000 health care providers expected to receive over $24 billion in support.
Payments from the Provider Relief Fund helped Dr. Meeske's practice meet expenses, pay and retain staff, and acquire PPE. The practice's Phase 2 funding totaled $102,000, and it has received $6,200 during Phase 3.
"My partners and I were very grateful for the ADA's advocacy in working with federal legislators to get relief funds to our dental practice," said Dr. Meeske, who is the chair of the ADA Council on Advocacy for Access and Prevention. "There is no question, the ADA's swift action helped our practice with 47 employees to continue making payroll as well as continue our commitment to caring for children with Medicaid."
After reopening in May 2020, Pediatric Dental Specialists of Greater Nebraska saw about 60% of its normal patient volume. Turnout increased to near normal from June through September 2020, before dipping back down to about 70% in October and November amid the fall COVID-19 surge.
The practice also saw an increase in PPE spending because of enhanced infection control procedures and limited supply. PPE costs in March and April of last year rose by $14,000.
Jonathan Shenkin, D.D.S., former vice president of the ADA, faced similar challenges in his pediatric dental practice in Maine. Augusta Pediatric Dentistry was closed for 10 weeks, seeing only a handful of emergencies per week. Despite cutting costs and having staff apply for unemployment, Dr. Shenkin still couldn't avoid a number of fixed costs.
"Obviously when we returned to regular patient care, and our payroll went back to normal, the revenue to pay those expenses just wasn't there," Dr. Shenkin said. "If it wasn't for the advocacy of the ADA Washington team, to ensure our inclusion in the CARES and Paycheck Protection Program resources, we surely would have struggled to make ends meet. The resources made available by the federal government permitted us to get back to work, pay our staff and try to get back to business as usual without having to stress about where the next payroll would come from."
Antoinette Marie Tauk, D.D.S., who owns a family and cosmetic dentistry practice in New Jersey, stayed open for emergency treatment one to two days per week early in the pandemic. When she reopened to a more normal capacity, her revenues were down 36% from 2019.
"I was fortunate that although I was down 36%, I had many patients that did return and was able to start generating income in June," said Dr. Tauk, who is president of the Middlesex County Dental Society.
As of December 2020, her revenues were down 14% from the previous year. She also had spent more than $50,000 on PPE and other office preparations.
Dr. Tauk received Provider Relief Fund payments during both the second and third phases of distribution, as well as a Paycheck Protection Program loan and an Economic Injury Disaster Loan grant.
"I cannot express my gratitude for all the ADA has done for our profession. All the monies received were imperative to successfully continuing one's practice and paying past and present accounts receivable and payroll," Dr. Tauk said. "I could not have survived this pandemic without the funds provided by the Provider Relief Fund. The Provider Relief Fund, rounds two and three, came during my most stressful months and really prevented me from going into greater debt. I was able to pay all my creditors in a timely fashion. I rehired all my employees and hired two additional ones."
The ADA worked closely with HHS and the Health Resources and Services Administration, which administers the Provider Relief Fund, to ensure dentists were included in the fund. A PDF from HHS offers a rolling state-by-state breakdown on Phase 3 payments, which will continue through January.
For more information on the ADA's advocacy efforts during the COVID-19 pandemic, visit ADA.org/COVID19Advocacy .