SmileCon to highlight dental technology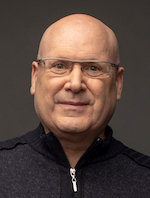 Dr. Shuman
SmileCon will bring together the leading voices in dental technology when it convenes Oct. 11-13 at Mandalay Bay Resort and Casino in Las Vegas.
In the ADA Cellerant TechX area of the meeting, attendees will hear from dental technology pioneers about the top technologies that are globally impacting dentistry and learn what could work best for their practices. The area will also include some winners of the 2020 and 2021 Cellerant Best of Class Technology Awards, allowing those who visit to explore these technologies and other cutting-edge products from the winning companies.
"Once a year and only at the ADA do the top technology leaders in dentistry come together to provide three days of the latest education in the ADA Cellerant TechX area," said Lou Shuman, D.M.D., president and CEO of Cellerant Consulting Group and creator of the awards. "From the logistical design to the tech topics covered, it really is a special event by the ADA that makes me proud to be part of every year."
The awards recognize innovative products that set the standard of quality in their respective categories and manufacturers who are pushing the envelope and reimagining how dental offices will operate in the future. The 2021 winners will be announced ahead of SmileCon.
ADA Cellerant TechX speakers include Cellerant Consulting Group chief development officers Christopher Salierno, D.D.S., chief dental officer of Tend; Martin Jablow, D.M.D., president of Dental Tech Advisors; John Flucke, D.D.S., chief editor and technology editor of Dental Products Report; Paul Feuerstein, D.M.D., editor-in-chief of Dentistry Today; and Pamela Maragliano-Muniz, D.M.D., editor-in-chief of Dental Economics.
SmileCon will also highlight dental technology on Oct. 12 when its continuing education theme is science and technology. The courses offered that day will center on envisioning the next frontier of dentistry.
Classes will discuss various technologies, including intraoral scanners, 3D printing, cone-beam computed tomography systems and more. For a complete list of science and technology courses, go to SmileCon.org/Learn and click on the science and technology tab.
For the latest information on SmileCon, visit SmileCon.org.