Make sense of explanations of benefits to protect practice's bottom line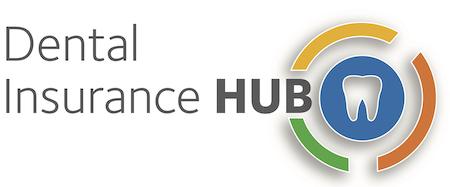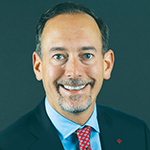 Dr. Markarian
Editor's note: Dental Insurance Hub is a series aimed to help dentists and their dental teams overcome dental insurance obstacles so they can focus on patient care.  
When it comes to explanation of benefits statements, the key word should be transparency.
"Clear and accurate communication among patients, dentists and dental insurers is essential to the delivery of oral health care," said Randall Markarian, D.M.D., chair of the ADA Council on Dental Benefit Programs. "Explanation of benefits statements written in this fashion can help to strengthen and support that message."
An explanation of benefits is a written statement sent to a beneficiary from a dental plan after a claim has been adjudicated. The document indicates which benefits and/or charges are covered, limited or not covered by the plan.
Unfortunately, explanation of benefits language from plans can create misunderstandings between patients and dentists, Dr. Markarian said.
When insurers change the procedures from those provided and reported on the claim form to ones not provided — typically to less complex or inexpensive procedures — they also report the change to patients in their explanation of benefits. This can imply that the dentist acted inappropriately in providing the service, when in fact the dentist was being forthright in reporting the exact services provided.
The insurer's act of changing procedure codes from what was reported on the claim form to what appears on the EOB can provoke unwarranted patient distrust with regard to the dentist's services, Dr. Markarian said.
"EOB language should provide information that clearly delineates the benefit limitations of the plan and any balance due to the dentist by the patient," said Dr. Markarian. "It should not contain language that may disparage the dentist or otherwise wrongfully interfere with the dentist-patient relationship. EOB language should be written in a clear and concise fashion to plainly communicate the benefits determination and payments made to beneficiaries and dentists alike.
The ADA and state dental associations have targeted misleading EOB statements through advocacy. Several states have adopted new insurance reform legislation, including laws passed in Utah and Louisiana within the last year. Both of those laws require insurers' EOBs to explain that a change in a procedure code – resulting in a change in the amount a patient may owe – is a decision by the insurer and is not an issue with the treatment provided by the dentist.
In Louisiana, the law limits downcoding and requires EOBs to provide the reason for the insurers' changes along with a citation of the dental insurers' applicable policy allowing them to make such changes. The law explicitly prohibits insurers from implying that the service billed by the dentist was inappropriate or that the charge was excessive, barring clear evidence to the contrary. The similar Utah law requires insurers to provide a reason for any downcoding or bundling in any EOB statement sent to patients.
"This helps protect the dentist-patient relationship," Dr. Markarian said.
The ADA has created a model explanation of benefits statement with clear language and formatting, urging insurers to adopt this model. In addition, the Association also released a new guide in May that helps dentists and their team understand EOB statements.
The ADA will stream a free webinar offering insight into the policies that impact EOBs and practices' bottom lines on May 25 at noon CT:  How PPO Processing Policies Affect Claim Adjudication – Part 2. Part 1 is available for on-demand viewing.
The ADA has a new online hub for ready-to-use dental insurance information that can help dentists address and resolve even their most frustrating questions at ADA.org/dentalinsurance .