Sequel to webinar on PPO agreements arrives in late May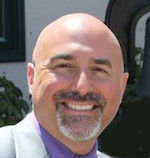 Dr. Gazerro
The second part of a two-part ADA series on preferred provider organization processing policies and how a dental office's bottom line may be affected is scheduled for May 25.
How PPO Processing Policies Affect Claim Adjudication - Part 2 will stream May 25 from noon to 1 p.m. Central. Participants in the live webcast will be eligible for one hour of continuing education credit.
This presentation is a continuation of a popular April 22 webinar that provided a look at some of the typical processing policies utilized by preferred provider organization plans and the potential financial implications those policies can have on a dental practice.
Part two in this webinar series will provide more in-depth information on the reasoning and rationale behind specific processing policies for endodontics, periodontics, prosthodontics and oral surgery.
"While the first webinar was a good overview, part two will provide more specific examples and more information on benefit plan reasoning behind the processing of specific codes," said Andrew Gazerro, D.M.D., one of the presenters of the webinar.
Hadi Ghazzouli, D.M.D., will again present the webinar with Dr. Gazerro. Both are members of the ADA Council on Dental Benefit Programs.
Dr. Gazerro said there are two important questions a dentist should ask before signing an agreement with a PPO.
"The first is why," he said. "If the dentist has open appointments and is looking to fill those appointments by increasing patient volume and participation with the PPO will help solve this problem, then it may be a good business decision to participate. If the dentist's schedule does not have open appointments, participation in the PPO may not be the right answer as the volume of the practice is already at its maximum. The second question is, will the volume of patients offset the discount that must be made on every procedure and whether the office can sustain a profit seeing those patients without the need to alter their practice mode?"
This webinar is another of the many ways the ADA is working to support members by providing valuable, educational, ready-to-use resources on innovative dental insurance solutions for dentists at ADA.org/dentalinsurance .