Pandemic need not curtail international volunteerism
Health Volunteers Overseas and International Volunteer Projects in Times of COVID will live stream Oct. 26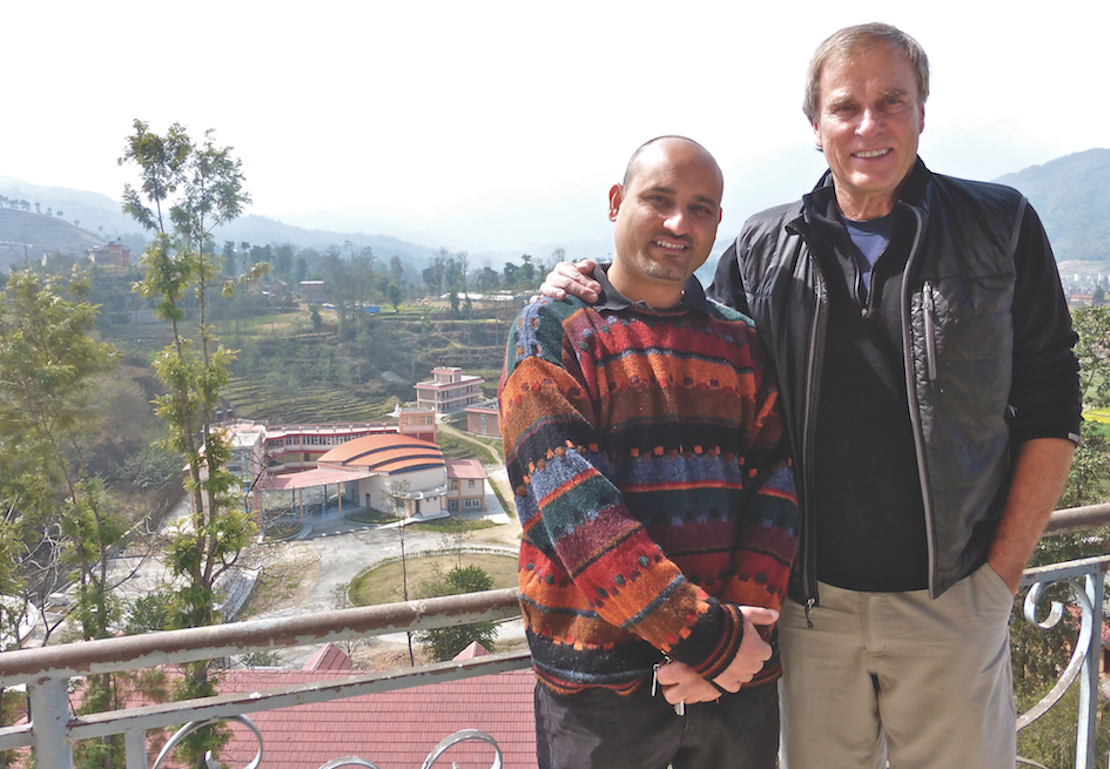 The ADA and Health Volunteers Overseas, an international humanitarian organization, are hosting a free webinar on Oct. 26 about the continuing need for volunteerism during the COVID-19 pandemic.
Health Volunteers Overseas and International Volunteer Projects in Times of COVID will live stream from 5-6 p.m. Central time and is worth one hour of continuing education credit.
This course will illustrate how an HVO volunteer program in Nepal adjusted to the travel barriers imposed by the pandemic by implementing a robust virtual education program provided by U.S. volunteers.
The presenters are Alaskan public health dentist Brian A. Hollander, D.M.D., and Dashrath Kafle, M.D.S., associate professor and head of the department of orthodontics at Kathmandu University's Dhulikhel Hospital.
Dr. Hollander, who was profiled in ADA News in 2019 after being named the recipient of the Health Volunteers Overseas Golden Apple Award for his leadership and contributions to oral health care in Nepal, practiced dentistry for 29 years in Kathmandu. Since leaving Nepal in 2009, Dr. Hollander has been living and working in Alaska as a public health dentist. In 2013, he became a Health Volunteers Overseas project director, facilitating opportunities for volunteers to teach at Dhulikhel Hospital's dental school. With the advent of COVID-19 and lockdowns in Kathmandu, it became impossible for volunteers to travel to Nepal, so HVO started recruiting volunteers to give Zoom lectures for the dental school.
Dr. Kafle has been associated with Dhulikhel Hospital in Kathmandu for more than 16 years and has significantly contributed to the transformation of a single unit dental clinic to a postgraduate institute. Dr. Kafle works directly with the Project Director of HVO Oral Health Nepal in his role as onsite coordinator for the project. He is a key person in charge of volunteer activities and works to execute the plan in an effective manner. He is the author/co-author of 27 research articles and the papers have been cited in 70 publications. He is the chief editor of the Orthodontic Journal of Nepal.
After this course, attendees will be able to: identify alternate solutions to continue volunteer programs when travel is not possible; manage a virtual program that includes the recruiting of volunteers, identifying the local audience and evaluating the program; and develop a permanent hybrid volunteer model that can be used in the future.
The ADA has sponsored the HVO oral health training and education programs since 1990.
For those interested in international volunteer opportunities, visit internationalvolunteer.ADA.org.