Connect with Bento at SmileCon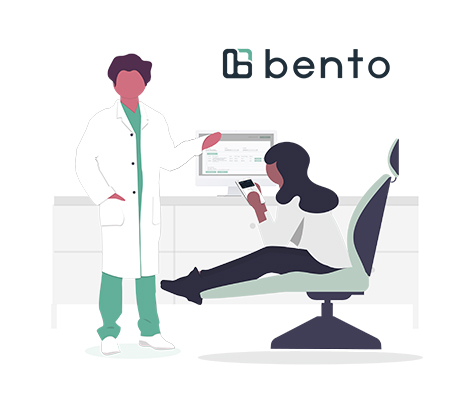 The ADA-endorsed  Bento , a technology company that is a modern alternative to traditional dental insurance, will be stationed at Booth C2503 in SmileCon's Dental Central.
The Bento representatives will visit with dentists and other dental professionals to talk about the ways they are disrupting the dental insurance market through their in-office membership plans and self-funded employer-sponsored groups or individual plans and how this disruption stands to help the dentist's bottom line.
Dentists who visit Bento's booth during SmileCon  in Las Vegas and sign up to be a network provider for Bento or create an in-office membership plan will receive a free YETI 20-ounce tumbler.

Bento will also host three live sessions over a three-day period to educate dentists on how Bento can help their practices succeed.
All Bento sessions will be located in the theater within the ADA Member Center in Dental Central. Landon Lemoine, Bento's vice president of growth, will present the trio of sessions.
Each of the sessions will also provide participants a chance to win attendance prizes such as an iPad mini, Apple Watch or a pair of Apple AirPods Pro.
The three Bento educational sessions are:
Learn more about Bento at ADA.org/Bento .