New dentist experience to take spotlight during SmileCon
Programming geared toward younger dentists to focus on networking, mental health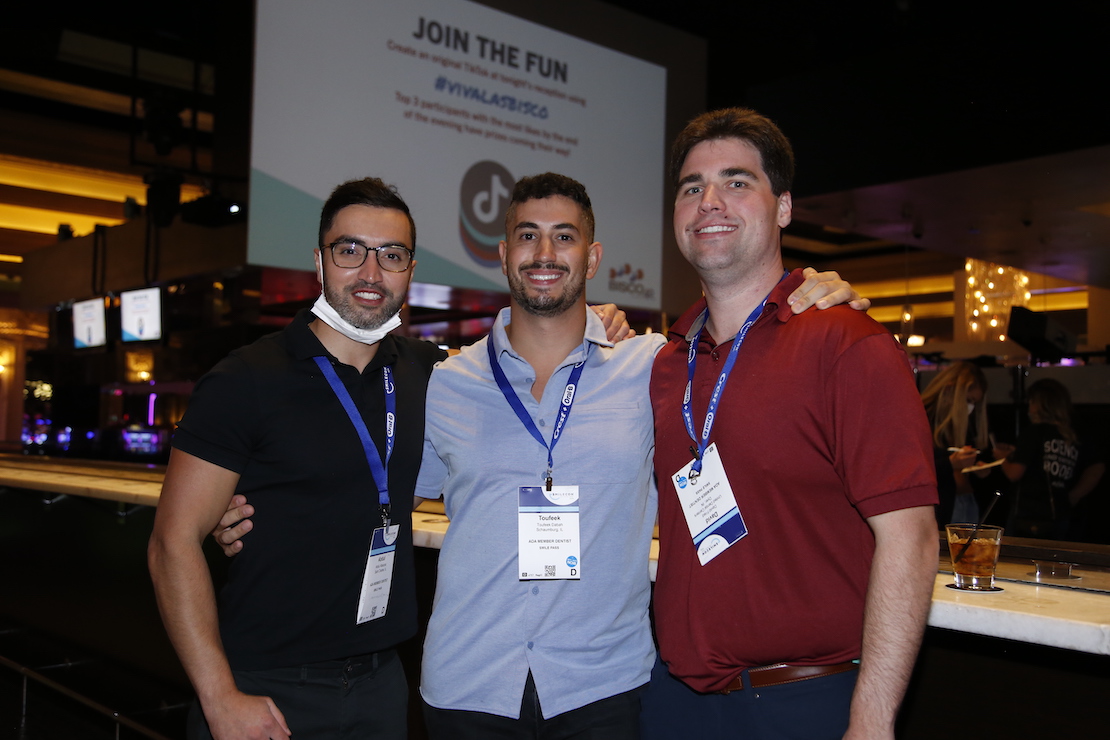 While new dentists can enjoy all SmileCon has to offer, the Houston meeting will include some special features just for them.
The winners of the 10 Under 10 Awards, which honor new dentists who have demonstrated excellence early in their careers, will be recognized during both the Opening Session from 8-9:30 a.m. Oct. 13 and a ceremony at 2 p.m. Oct. 14 in the ADA Member Center Theater at Booth 1633 in Dental Central.
SmileCon Street Fest, taking place from 5-8 p.m. Oct. 14 along Avenida de las Americas outside the George R. Brown Convention Center — the site of the meeting — will celebrate the diverse food, music and art of Houston. New dentists will have their own lounge at the event, and they can continue the fun at the New Dentist Mixer immediately following the festival at the Marriot Marquis Houston pool deck, hosted by the ADA New Dentist Committee. Dental students are invited to both events.
All dentists, including those newer to the profession, can show off their most innovative ideas during Smile Tank from noon-1:30 p.m. Oct. 14 in the ADA Member Center Theater. One winner will be chosen from five finalists who submitted their ideas on how the American Dental Association could make life as a dentist easier or more professionally fulfilling. All five finalists will receive a cash prize, with $2,500 going to the winner, whose idea may be implemented by the ADA Council on Membership.
The Real Talk C.H.A.T. Series, moderated by the New Dentist Committee in the ADA Member Center Theater, will address issues that concern new dentists. During one of those sessions, Real Talk C.H.A.T.: Coming out of the Dark — Dealing with Depression (5147), dentists will share their experiences with depression and anxiety, as well as ways to support each another during difficult times. It will take place from 1-1:45 p.m. Oct. 13.
Allison Herman of Hope For The Day, a nonprofit movement empowering the conversation on proactive suicide prevention and mental health education, will be on the C.H.A.T. panel. The nonprofit will also lead wellness activities in the ADA Member Center and operate Booth 1943 in Dental Central, where dentists can check into the "Hope Motel" to take a breather from life's chatter, learn about mental health resources and share their experiences.
This year's SmileCon, taking place Oct. 13-15, is a joint meeting with the 2022 Texas Dental Association Meeting and the 2023 Greater Houston Dental Society's Star of the South Dental Meeting.
"Think of the New Dentist Committee as your go-to group," said Seth Walbridge, D.M.D., chair of the committee, who will be at the meeting along with the rest of its members. "We will be at SmileCon, and we can't wait to meet and see everyone."
To learn more about SmileCon and to register, visit SmileCon.org.