SmileCon offers home for dental team members
Dental Team Hub includes courses, social activities for staff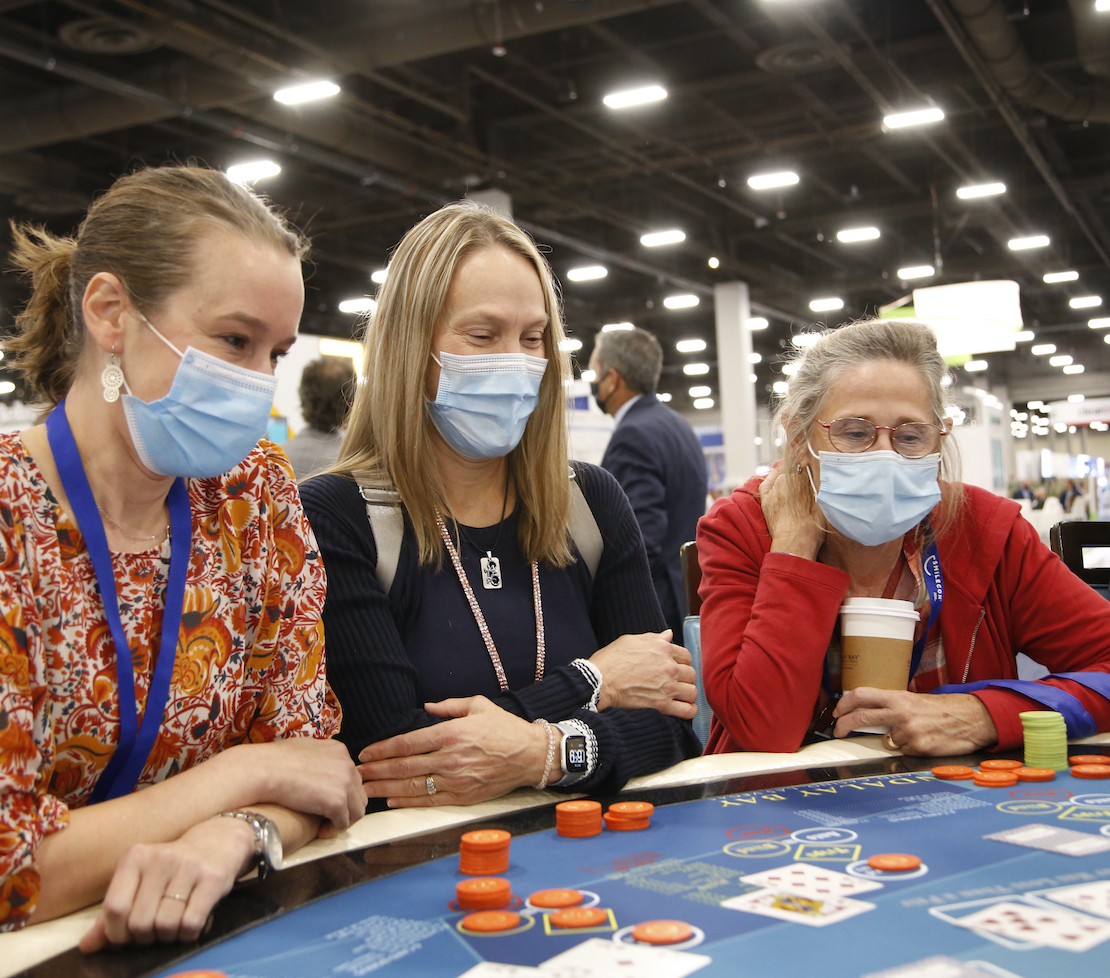 Dental team members who come to SmileCon will have a place all their own within Dental Central, where they can take courses designed specifically for them and engage with their peers in fun social activities.
"The Dental Team Hub will be a home for all members of the dental team," said Robert L. Skinner, D.D.S., meeting chair. "This is your place at SmileCon to connect with your community."
The hub will feature top dental team educators presenting content curated for dental staff. Courses include:
Save Someone's Life with an Extraoral Exam, presented from 10-11:30 a.m. Oct. 13 by Irene Iancu, registered dental hygienist and owner of Toothlife Studio Inc.
Front Office: You Are Not "Just" a Receptionist, presented from 2-3 p.m. Oct. 13 by Denise J. Williams-Jones, registered dental assistant and owner of Next Level to Success customer service consulting firm.
Curiosity Revived the Cat: Exploring Patient Communication and Career Fulfillment, presented from 10 a.m.-noon Oct. 14 by Amanda Hill, registered dental hygienist and clinical education manager at Young Innovations.
Married to Dentistry: Lessons in Life, Love, and Leadership, presented from 2-3 p.m. Oct. 14 by Dana R. Watson, practice manager and Distinction Dental Management Systems speaker and team trainer.
Creating a Successful, Profitable Practice for the Entire Dental Team, presented from 10-11:30 a.m. Oct. 15 by Frank J. Milnar, D.D.S., who has a private practice in Minnesota.
Front Admin: You Can Effectively Lead, Strengthen, and Unite Your Team, presented from 2-3 p.m. Oct. 15 by Ms. Williams-Jones.
The hub will also be a place for dental team members to see old friends and colleagues or make new connections as they discuss topics of interest with their peers.
"We invite you to hang out and have fun as you grab a snack, snag some freebies, do arts and crafts, attend a course, create your own Instagram-worthy moments and more," Dr. Skinner said.
The Dental Team Hub is sponsored by ADA Continuing Education.
This year's SmileCon is a joint meeting with the 2022 Texas Dental Association Meeting and the 2023 Greater Houston Dental Society's Star of the South Dental Meeting. It will take place Oct. 13-15 at the George R. Brown Convention Center in Houston.
Advanced registration for dental team members costs $149 for the Dental Central Pass, $449 for the Smile Pass and $2,999 for the Platinum Smile Pass. Advanced pricing will be available until 5 p.m. CT Sept. 30.
To learn more about SmileCon and to register, visit SmileCon.org .