New dentists to learn, celebrate, grow during SmileCon
Courses will answer financial questions, share clinical knowledge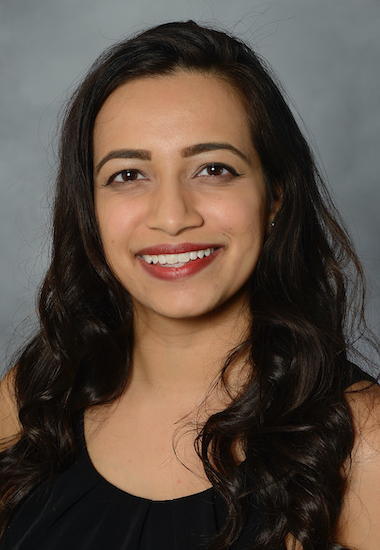 Dr. Shah
SmileCon programming will help new dentists power through professional challenges, advance their clinical skills and celebrate their achievements.
"Entering the dental profession during the COVID-19 pandemic showed us that our dental community is only stronger together," said Brenda Shah, D.D.S., a new dentist and member of the ADA Advisory Committee on Annual Meetings. "At SmileCon, new dentists have the ability to meet, learn and play together. The committee is focusing on new dentists at SmileCon, from the continuing education programming to social events."
The joint meeting with the 2022 Texas Dental Association Meeting and the 2023 Greater Houston Dental Society's Star of the South Dental Meeting will take place Oct. 13-15 at the George R. Brown Convention Center in Houston.
Courses at SmileCon will answer financial questions new dentists may have, such as how to pay off their student loans and what they need to know to buy a practice. These courses will help set them up for financial success with tips on managing their finances and coming out on top.
Other CE will share advanced clinical knowledge. In 2021, Dr. Shah attended SmileCon to take Hands-On Activities — formerly known as workshops — on sinus lifts, implant placement, crown lengthening using lasers, and socket preservation and bone grafting, and she continues to use skills she learned when she practices.
"Taking top-notch CE as a young dentist is important in order to navigate the various paths of clinical dentistry that you can pursue," said Dr. Shah, who had access to all Hands-On Activities at SmileCon 2021 as a Platinum Smile Pass holder. "Personally, I am trying to figure out what procedures and techniques I want to learn and master."
When class is not in session, new dentists can socialize at happy hours Oct. 13-14 and brunch Oct. 15. Alumni receptions will bring former classmates together, while the Street Fest on Oct. 14 celebrating the culture of Houston will feature a VIP area for new dentists.
When it's time to recharge, dentists can visit the Hope for the Day booth in Dental Central to take a mental break and connect with others around mental health education.
"Beyond the learning, SmileCon is a great place for new dentists to meet colleagues that can become future mentors, business partners and good friends who catch up yearly at the conference," Dr. Shah said. "SmileCon is a celebration of dentistry, and new dentists are the future of the profession, so we deserve to be recognized and appreciated."
To learn more about SmileCon and to register, visit SmileCon.org.