Medical-dental integration emphasizes mouth-body connection
Dental providers look at improving overall health outcomes through increased collaboration with physicians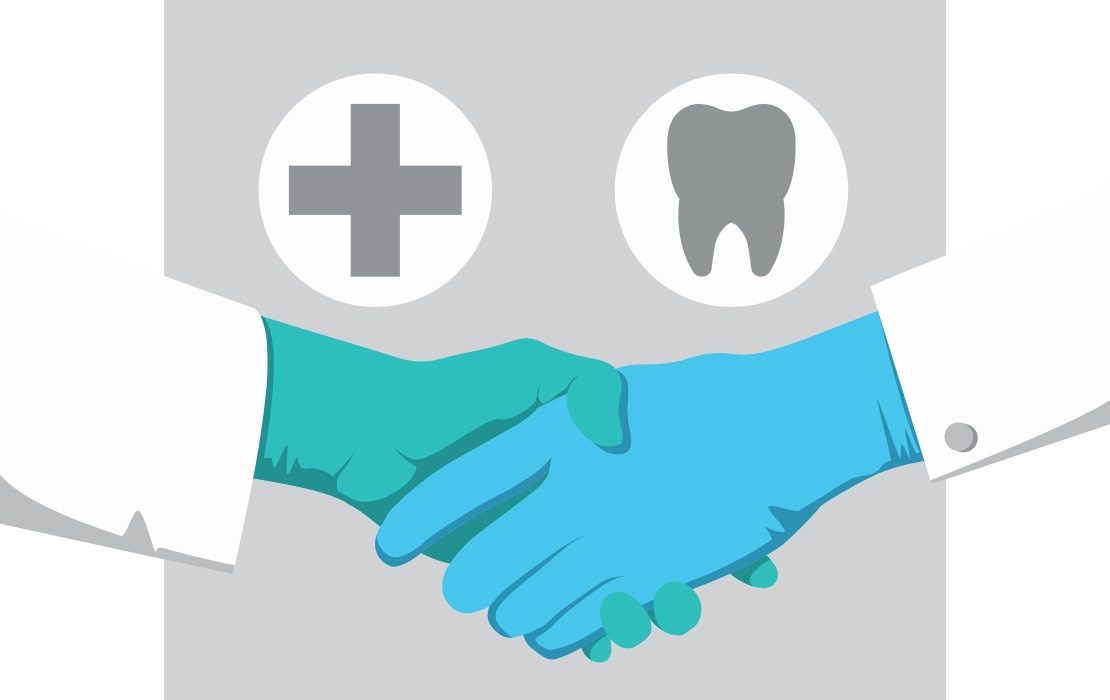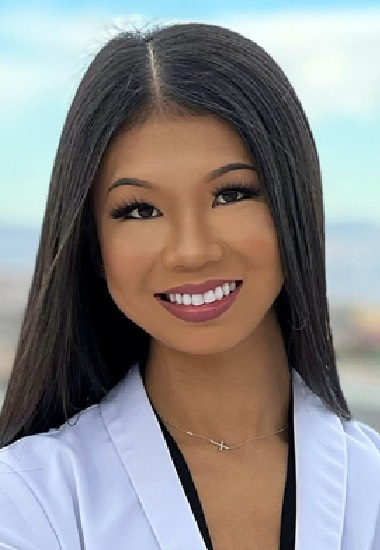 Dr. Tang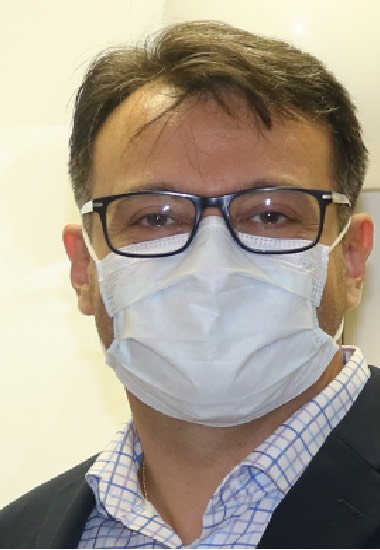 Dr. Wakim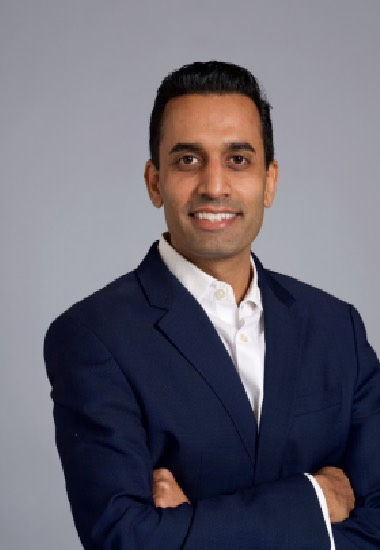 Dr. Rawal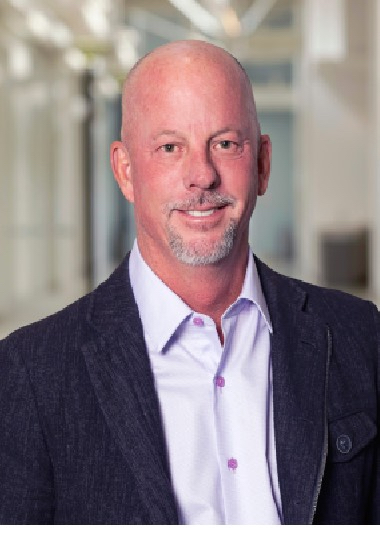 Mr. Thorne
Something representing a growing - and promising -  trend in the delivery of oral health care arrived in Las Vegas in April.
It was the grand opening of Sahara Health Group, a medical practice embedded in the same location as Sahara Modern Dentistry.
Lulu Tang, D.M.D., who owns Sahara Modern Dentistry, said the co-located practices represent the latest development in a series of partnerships initiated by dental support organization Pacific Dental Services that supports medical and dental integration to improve the overall health of patients.
"I call myself a mouth-body dentist," said Dr. Tang.
The concept enables patients to be seen by medical and dental professionals who understand the critical link between oral health and overall health.
It's an initiative that the ADA and the ADA Council on Advocacy for Access and Prevention plan on fostering through outreach and education in the coming year to member dentists as well as to physicians who are an integral partners in advancing and promoting overall health.
PDS' co-location models the intent of Res. 507RC, passed by the 2022 House of Delegates, which resolved that the ADA support and encourage research, collaboration and appropriate treatment discussions between dentists and other health care providers to help identify systemic disease that are suspected to have a relationship to a patient's oral health.
"Medical/dental integration in diverse practice models could be one way to achieve health equity and support the advancement of the health of the public, the latter part of the ADA's mission statement," said Shailee Gupta, D.D.S., immediate past chair of the ADA Council on Advocacy for Access and Prevention, which drafted the resolution. "Oral health is too often excluded from the rest of the health care system and from conversations about overall health, but recent and ongoing research clearly highlight the mouth-body connection."
James Mancini, D.M.D., chair of the ADA Council on Advocacy for Access and Prevention, said the resolution is long overdue.
As a general dentist who works in a Pennsylvania hospital, Dr. Mancini said that promoting closer working relationships between dentists and physicians is a "no-brainer."
On top of promoting treatment to optimize a patient's oral health status prior to organ transplants, joint replacements, cardiac surgery and other medical procedures, the Council on Advocacy for Access will help to achieve the resolution's aim by:
Working with the American College of Obstetrics and Gynecology to update the 2012 Consensus Statement to reflect the safety of dental care during all nine months of pregnancy, which will provide opportunity to identify oral and systemic issues previously undetected.
Working with the newly formed Health Center Advisory Committee to promote medical-dental collaboration within health center settings to increase treatment discussions related to hypertension, diabetes and dental disease management.
Collaborating with American Academy of Pediatrics to promote oral assessments at pediatric and age-one dental visits.
Continue to advocate for state Medicaid reforms, which will expand access to care for medically vulnerable individuals, especially the elderly.
"Oral health and overall health are connected, and evidence shows that greater collaboration across medical and dental providers could improve patient health outcomes," said ADA President George R. Shepley, D.D.S. "Many dentists, community health programs, federally qualified health centers and dental support organizations are already doing this, proving that collaboration works. By reaching out to our medical colleagues and working together hand in hand, the patient will benefit from a whole-body, prevention-first approach to care."
Research, according to the ADA Science & Research Institute, shows that harmful bacteria and inflammation in the mouth can indicate and even cause systemic conditions throughout the body. Periodontal disease has been connected to systemic health conditions such as cardiovascular disease, diabetes, Alzheimer's disease, pre-term/low-weight births, cancer and more.
Conversely, the link is often bidirectional. Many systemic diseases, conditions and even medications can affect a patient's oral health.
Pacific Dental Services has long advocated for closer collaboration between dental and medical professionals to improve health outcomes for patients, said Stephen E. Thorne IV, founder and CEO of Pacific Dental Services.
"This unique partnership is another important step towards establishing integrated care, enabling patients to receive comprehensive oral health care and medical care in the same location, and bridging the gap between clinicians so they can improve health outcomes for all patients," Mr. Thorne said.
'Part of our DNA'
Federally qualified health centers are integrating medical and dental care on a daily basis.
One of them, Zufall Health in New Jersey, integrated dental and medical teams to successfully increase the rate of human papillomavirus vaccinations in their younger patient population in 2019.
The program's goal, Zufall Health Chief Dental Officer Sam Wakim, D.M.D., said, was to improve their immunization rate in a cohort of medical and dental patients in an effort to stem oral cancers.
One key to that program's success, said Dr. Wakim, was the utilization of community dental health coordinators, who were advocates for vaccinations.
CDHCs are traditionally (but not exclusively) dental hygienists and assistants who are generally educated using an ADA-developed curriculum. Among their many roles are coordinating care, managing cases and building bridges by addressing social determinants of health.
"The CDHCs, with their unique skill set, service orientation and dental expertise, were the right champions to propel this unique dental intervention project forward," Dr. Wakim said. "The CDHCs assured patients and families that the HPV vaccine was safe, knowledgeably guided patients through the vaccination process from start to finish and reminded them of the impact of the immunization on the young patients' current and future good medical and oral health."
In 2020, with the pandemic wreaking havoc in the area and nation, Zufall again turned to CDHCs, this time to have them assist in the COVID-19 vaccine effort. They were involved in addressing hesitancy among Zufall's most vulnerable populations and increasing the dental team's involvement in COVID-19 vaccinations.
Scott Wolpin, D.M.D, is chief dental officer of the Eastern Shore Rural Health System, a federally qualified health center network serving Virginia with four medical centers and six dental locations.
As former chair of the National Network for Oral Health Access and member of the ADA's National Advisory Committee on Health Literacy in Dentistry, Dr. Wolpin, like many of his colleagues, hails the integration of medical and dental providers.
"I see it every day," he said. "And it's very rewarding to truly make a different in patients' overall health."
Crucial behind the success, he said, is an electronic heath record used by the Eastern Shore Rural Health System that makes information available instantly and securely. Information is created and managed by authorized providers and can be shared with other providers across more than one health care organization.
For its part, Pacific Dental Services has implemented Epic, one of the most widely used comprehensive health records systems, into its practices. Through Epic, PDS-supported dental practices can exchange patient data with other health care providers with the goal of improved patient care.
Andrew M. Smith, executive director of the Association of Dental Support Organizations, said DSOs are well-positioned to push for enhanced collaboration between medical and dental providers.
Oral care, he said, is "essential. It's fundamental to the body."
It is simple why PDS is such a big believer in the mouth-body connection, Mr. Thorne said.
"It's science," he said. "The world has finally figured out that the mouth is connected to the rest of the body."
Sundeep Rawal, D.M.D., senior vice president with dental support organization Aspen Dental, said that medical/dental integration "is part of our DNA."
Doctors across the Aspen Dental network prioritize educating patients on the ties between dental care and overall health and perform tests that support integration, such as doing oral cancer screenings, checking on basic health markers such as blood pressure and conducting comprehensive medical reviews before any major procedures, Dr. Rawal said.
"Communication and collaboration between dentists and physicians are key, especially when we're talking about life-threatening conditions like oral cancer," he said.  "Historically, those communications have been fragmented and inconsistent - if not nonexistent - but DSOs can help to close those gaps. Doctors and their teams at the local level should be focused on providing great patient care. As a DSO, it's our job to empower and support."
DSOs and community health centers aren't the only places where medical/dental integration is not only a goal, but in some cases a necessity.
His experience in the armed services gave him insight on the power of collaboration, said Cyrus Lee, D.M.D., chief executive officer and executive dental director of Permanente Dental Associates (Kaiser Permanente Dental).
"A dentist in the military is part of a larger health system," Dr. Lee said. "And there was a very tangible shared responsibility for ensuring our service members were 'fit to fight.' I was fortunate to have served in two overseas assignments in which I worked alongside physicians, nurses and medics, both in a garrison environment and in forward-deployed settings, which definitely gave the daily opportunities to support the health of the soldiers we served. That integrated model was something that I'm so fortunate to have not lostwhen I transitioned to a civilian practice and I feel lucky to help our chosen profession in continuing to advance the total health of our patients, including the communities in which our patients live."
Dental schools place to start
Michael J. Reed, D.D.S., founder of the Dallas-based Mobile Dental Care and president of the Specialty Care Dentistry Association, had a suggestion for improving dental/medical integration: deeper integration of dental and medical schools, when possible.
"Really, it is on my list to collaborate with my medical colleagues better," he said. "But we are all trying, and eventually we'll get there. It would sure make the care of the U.S. population better if we doctors could combine our professional schools and all be one big happy family."
Dental schools across the country have taken the opportunity to teach students about the mouth-body connection and the need to collaborate with physicians to advance patients' overall health.
Gary Stafford, D.M.D., senior associate dean for academic systems at the Oregon Health & Science University School of Dentistry, said he remembered only limited exposure to the medical side of health care when he was in dental school nearly four decades ago.
Now, he said he's proud of multiple initiatives the school has launched, with the support of its parent institution, to educate dental students on the importance of communicating with medical providers.
Whether it is working with medical providers during external rotations, collaborating with social workers at the OHSU dental clinics, participating in workshops held in the university's interprofessional education program or administering flu and COVID-19 vaccines with the help of the university's occupational health personnel, the students are getting fully immersed in understanding the mouth-body connection, Dr. Stafford said.
"We're very proud of that," he said.
Another example is NYU.
"I believe that integrated health is the future of health care," said Charles Bertolami, D.D.S., the Herman Robert Fox dean of the NYU College of Dentistry. "Closing the dental-medical gap in care is not only transformative for patients, but for the next generation of dentists as well. NYU Dentistry has pioneered programs that enable dentists and dental students to work alongside their colleagues in medicine, nursing and nutrition in ways that increase understanding and collaboration - and ultimately benefit patients by caring for the whole person."
The NYU College of Dentistry has an ongoing collaboration with NYU Steinhardt nutrition students to provide nutritional counseling to pediatric patients and their families, many of whom are underserved. The NYU Dentistry/Bellevue Prenatal Oral Health Program trains dentists located in Bellevue Hospital's OB/GYN clinic to care for underserved pregnant women.
The NYU Rory Meyers College of Nursing's Teaching Oral-Systemic Health program has several interprofessional training opportunities for students to learn about the mouth-body connection. This includes an annual three-day simulation in which dental, medical, nursing and pharmacy students learn how to work together on patients, as well as featuring real-life interprofessional experiences with pediatric patients.
In addition, since 2020, the NYU College of Dentistry has been the home to the Manhattan location of Metro Community Health Centers, a federally qualified health center, which provides an opportunity to implement collaborative practice models that aim to better identify disease precursors and underlying conditions in order to improve overall health and well-being. NYU patients now have access to both dental and medical care (and providers who accept Medicaid) under one roof.
One patient population in particular is benefiting from this special attention to the mouth-body connection: veterans who have been diagnosed with blood cancer. With support from The Leukemia & Lymphoma Society, veterans can be referred by their medical providers at the VA to come to NYU entistry for oral health care, which is especially important before starting their cancer treatment.
Dalal Alhajji, D.M.D., a clinical instructor at NYU Dentistry, is working to bridge the gap between dental and cancer care, working closely with oncologists at NYU Langone's Perlmutter Cancer Center. The center refers patients to Dr.Alhajji for oral health screening prior to starting cancer treatment, which can help prevent complications during chemotherapy or bone marrow transplants.
Mark Fitzgerald, D.D.S., associate dean of Community-Based Collaborative Care & Education at the University of Michigan School of Dentistry, said his colleagues at the dental school work diligently at establishing and teaching protocols that help reinforce the importance of the mouth-body connection.
The school's renovated clinic, which had a ribbon-cutting ceremony in September, is specifically designed to create an environment where health care providers from multiple disciplines can work in collaboration to deliver the best health and oral care possible for their patients, Dr. Fitzgerald said.
"Everything in the clinic is designed to meet the needs of patients who present with needs that extend beyond those of traditional 'healthy' people," he said.
This includes special rooms for conscious sedation, a room where wheelchair-bound patients can receive their care without needing to leave their wheelchair, special conference rooms for teams of providers to meet to discuss cases or consult with patients, and room for teams of providers to be present chairside to assist in the diagnosis and management of patient needs, Dr. Fitzgerald said.
"Because dentists tend to see their patients on a regular basis and at times their patients may not be seeing their primary health care providers, we can be partners in the overall monitoring, reinforcement and provision of care," he said.
Obstacles remain, however, across the landscape.
Wenyuan Shi, Ph.D., former chairman and professor of oral biology at the UCLA School of Dentistry, said that unlike other body parts in the head-neck areas - such as ENT (ear, nose and throat) - that have been considered part of medicine, dentistry and oral health have always been treated separately.
"The mouth is the gateway to the body," said Dr. Shi, chief executive of the Forsyth Institute. "Yet as important as oral health is for overall health, it is always overshadowed by medicine. [Dentistry] never gets the attention it needs. When it comes to technology development, all major Wall Street investment firms cover medical health, but hardly any covers dental innovation.  When comes to major technology conferences ? they only talk about innovation in medicine, not dentistry."
Dr. Lee said other obstacles exist, but that they can be overcome.
"The main challenge in fostering the culture of shared responsibility for a patient's total health is in making sure it is able to remain top of mind, even under the pressure of a daily schedule," he said. "Being part of a larger, integrated health system, with all our team members and systems that make it easier for our clinicians to do the important things around medical-dental integration, along with our existing culture of providing high-quality care, helps us to overcome the challenges keeping the culture of overall health a priority even if at times the clinical schedule may seem too busy for it."
Future strategies
In 2020, the Centers for Disease Control and Prevention awarded funding to the National Association of Chronic Disease Directors to develop a national framework for medical-dental integration.
The national action framework is intended to outline opportunities to integrate medical and dental services in different health care and public health settings to support populations with unmet oral health needs and associated chronic diseases, said Barbara Park, a public health consultant with the National Association of Chronic Disease Directors and the association's project lead for linking oral health and chronic disease through medical-dental integration strategies.
She said the CDC is also investing resources in Colorado, Connecticut, North Dakota, South Carolina and Virginia to establish and implement medical-dental integration pilots and developing success stories about theirefforts that can be disseminated broadly.
Ms. Park, who used to work for the CDC, said that it's important to the CDC to bring the two different disciplines together.
"It's a health equity issue," she said. "We want to improve opportunities for people who don't have access to care."
CDC Director Rochelle Walensky, M.D., provided opening remarks in a May conference held by the National Association of Chronic Disease Directors in collaboration with the CDC's Division of Oral Health and KDH Research and Communication with the theme of "Developing a Framework to Accelerate Oral Health Equity Through Health Systems Transformation."
At the conference, Dr. Walensky said that "achieving equity in oral health care is an ongoing challenge for many who struggle to obtain dental insurance and access to affordable care." She emphasized that as a public health official, she connects the dots between oral health inequities and overall population health inequities, stating that "we cannot achieve equitable community outcomes without addressing oral health inequities."
Dr. Walensky stated that the abovementioned framework is one of CDC's core health equity, science and intervention strategies because of its potential to accelerate oral health equity and care coordination that will improve chronic disease management and overall health throughout people's lives.
ADA calls to action
In 2020, the ADA passed Resolution 84H-2020, stating that, especially in light of the COVID-19 pandemic, "dentistry is essential and should remain an independent health care profession that safeguards, promotes and provides care for the health of the public, which may be in collaboration with other health care professionals."
A similar message was released in 2021 by the World Dental Federation to policymakers, which called "for oral health to be considered an essential element of general health and well-being."
A U.S. surgeon general's report in 2020 stressed the social and behavioral inequities that limit access to care. The report provided a call to action, urging policymakers, health care professionals and the community to "work together to provide integrated oral, medical and behavioral health care" and to address "social, economic, or other systemic inequities that affect oral health behaviors and access to care."
The ADA has a record of working across the aisle to emphasize how essential oral health is to overall health.
The Association has long supported increasing awareness of the importance of lowering the chance of patients contracting nonventilator hospital-acquired pneumonia through the maintenance of good oral health.
In addition, the Association has prioritized proactive care to reduce health care costs by keeping patients out of the emergency department and into the dental practices where they are much better served.
Specific collaborations with other health care organizations have also borne fruit.
The American Academy of Pediatrics has had a Section (their term for a council) on Oral Health for years with an ADA Council on Advocacy for Access and Prevention staff member as a liaison. AAP also has Chapter Oral Health Advocates, who have been trained by Council on Advocacy for Access and Prevention staff and are advocates for community water fluoridation, sensiblenutrition practices in school settings and topical varnish application at well-baby visits.
"The AAP promotes medical-dental integration in many ways," said Jeff Karp, D.M.D., the American Academy of Pediatrics' chair of itsSection on Oral Health. "The AAP section was formed to improve the care of infants, children and adolescents by providing an educational forum for the discussion of problems and treatments related to oral health. The section focuses on improving communications between pediatricians and pediatric dentists, education, and advocating for children's oral health issues."
There is also strong common ground with AAP with human papillomavirus vaccination protocols - the AAPconvened a stakeholder roundtable in 2019 to engage medical and dental professionals in HPV prevention and vaccination.
Five lead staff from the academy came to the July Council on Advocacy for Access and Prevention meeting to give a presentation on the extensive history of the pediatrician's role in oral health promotion and discuss how the academy and ADA can collaborate in the future.
"Dentists can best collaborate with pediatricians by accepting referrals for establishment of a dental home beginning at one year of age," said Dr. Karp. "Bi-directional communication between dentists and pediatricians should be optimized as well to ensure each child's medical and dental homes are informed about the child's oral health status, general well-being and overall health during all stages of child growth and development."
The American College of Emergency Physicians is another medical specialty group that has worked closely with the ADA for the past several years on emergency department referral projects. ACEP and CAAP staff have collaborated to connect ED physicians, local dentists and local nonprofit support agencies to effectively address connecting patients to dental homes and the right care at the right time.
The American College of Obstetricians and Gynecologists has been a strong advocate for community water fluoridation. It also issued guidance on oral health care during pregnancy and throughout the lifespan,which was reviewed by its Oral Health Care During Pregnancy Advisory Committee, with the ADA as a member of the committee.
All in all, Dr. Gupta said a holistic approach to oral care and health care will facilitate better access and improved health outcomes for patients.
"Collaborative medical-dental approaches, including but not exclusively in underserved areas, create scenarios that enable patients to realize that connection by encouraging healthy behavioral change and promoting the practice of prevention strategies," Dr. Gupta said. "And health equity means increasing opportunities for everyone to live the healthiest life possible, no matter who they are."
Dr. Tang and her dental team hope to improve the overall health of each patient by not only sharing the same clinical space but working collaboratively with medical clinicians to address a patient's medical and dental needs.
This concept increases access to integrated, comprehensive health - all under the same roof, Dr. Tang said.
"What is easier for the patient?" Dr. Tang asked rhetorically. "What makes sense for them?"
For more information on the link between oral and systemic health, visit ADA.org/resources/research/science-and-research-institute/oral-health-topics/oral-systemic-health .