New Member App debuts at SmileCon
Offering created by dentists for dentists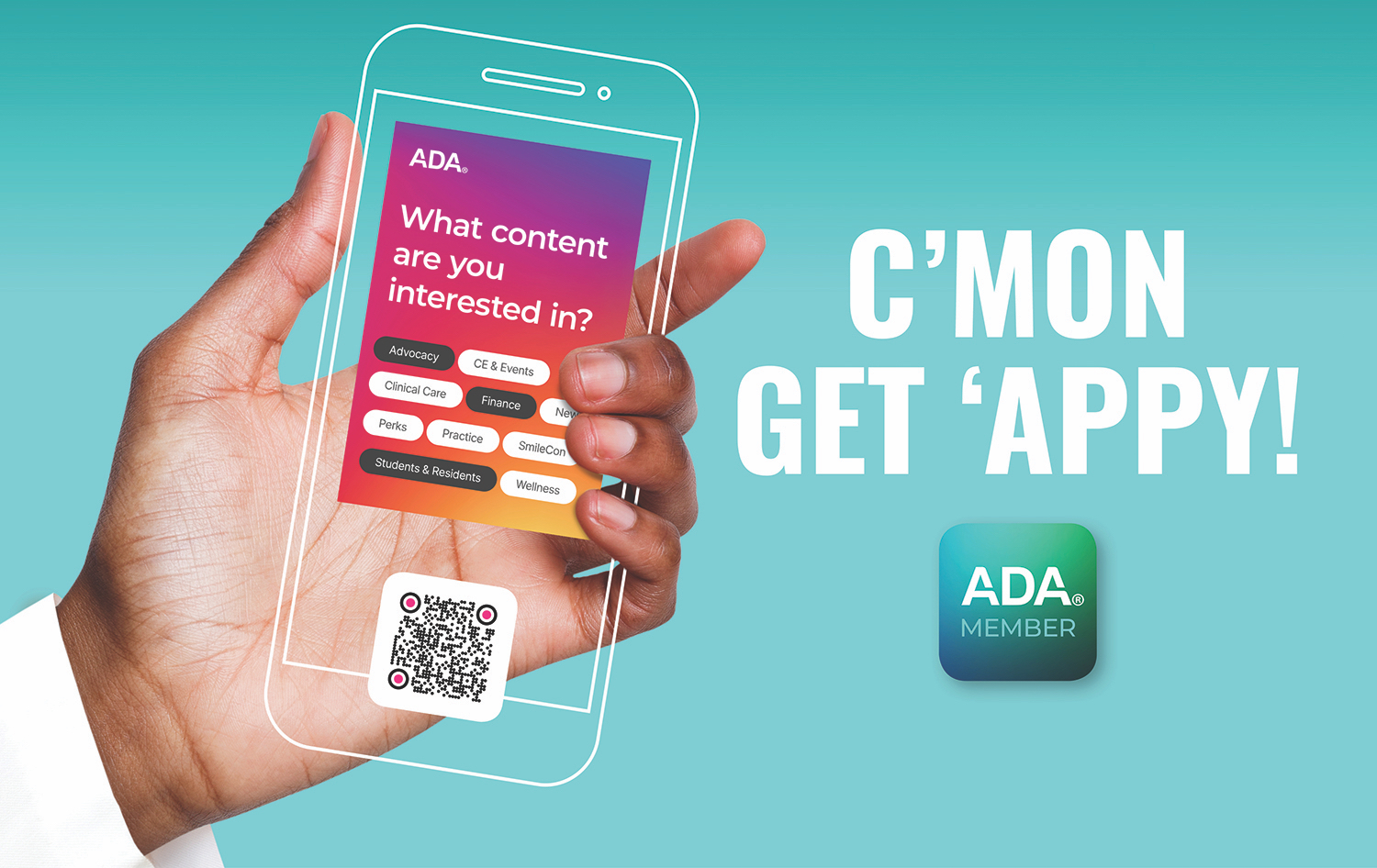 The ADA is unveiling a new tool at SmileCon 2022 to continue connection and conversation year-round: the re-imagined ADA Member App.
The ADA Member App, now available in Apple and Google Play app stores, is an exclusive benefit for all members regardless of whether they are at SmileCon in Houston.
Designed to meet the needs of dentists at every stage of their careers, the app features, among other offerings, a career pathways section to support early-career dentists just entering the profession.
"What is the one thing that all ADA members have in common? It's the cell phone. Technology is a mainstay of our members' lives, and the ADA is meeting them where they are," said Raymond Cohlmia, D.D.S., ADA executive director. "It's extremely important to note that for this re-imagined app, members shared input at all phases of development - from designing to building to testing - and the app reflects the specific needs of our members, supporting them as a dentist and providing direct connection to their respective dental communities."
Key features of the ADA Member App include:
Member chat: Members can easily message or call one another in private one-on-one or group chats.
Digital wallet: Members can store vital documents on their phone, such as continuing education credits or attestation for credentialing and licensure renewal.
Career exploration: Students and new graduates can learn about different practice types and career paths.
Personalized newsfeed: Members can choose the articles they see by selecting topics according to their own interests.
Podcast: Members can access the new ADA podcast "Dental Sound Bites" and exclusive related content via streaming on the app.
"The app and the podcast are powerful tools to bring our community together," said Dr. Cohlmia. "The voices of our members will only make these innovations stronger over time."
Visit ADA.org/App for more information.