Study group for new dentists wins Smile Tank grand prize
Austin Lee, D.M.D., says group would create sense of belonging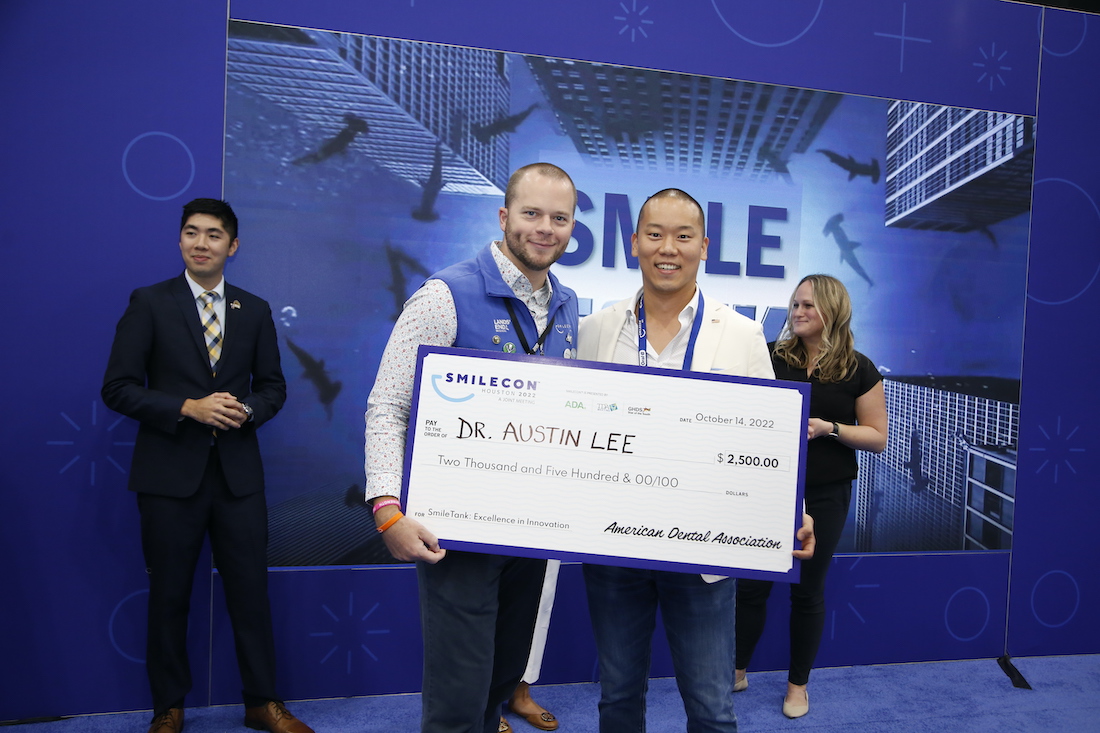 Houston — With his proposal to establish a study group for new dentists, Austin Lee, D.M.D., of San Antonio, won this year's Smile Tank.
The competition, modeled after the TV show "Shark Tank," brought together five ADA member dentists to share their innovative ideas for how the American Dental Association could enhance the value of membership. The finalists were chosen from ideas submitted ahead of SmileCon.
The study group would address what new dentists specifically seek, including creative ways to learn, professional networking and supports, and social events, and therefore help them see the value of the ADA, Dr. Lee said.
"It would provide new dentists a sense of belonging by small group social celebration, mentorship and support, and quality education without a significant financial constraint," he said.
Meetings of the new dentist study group could include meet and greets, open group discussions, and continuing education courses.
Dr. Lee won $2,500, and the ADA Council on Membership will share the idea with relevant councils and committees.
The other four finalists included dental student Kenny Tran; Valerie Seifert, D.D.S.; Gabriela Lagreca, D.D.S.; and Alice Arroyo-Julia, D.M.D. Each received a cash prize. ADA Council on Membership Chair Kyle Bogan, D.D.S., emceed the event, and the competition judges were Tamara Berg, D.D.S., member of the Council on Membership; Kara Kramer, D.M.D., member of the ADA New Dentist Committee; and Joy Nisnisan, D.D.S., American Student Dental Association consultant to the New Dentist Committee.
Smile Tank took place Oct. 14 in the ADA Member Center Theater of Dental Central at SmileCon.