April JADA finds periodontal treatment may reduce health care costs for patients with diabetes
Medicaid enrollees see larger difference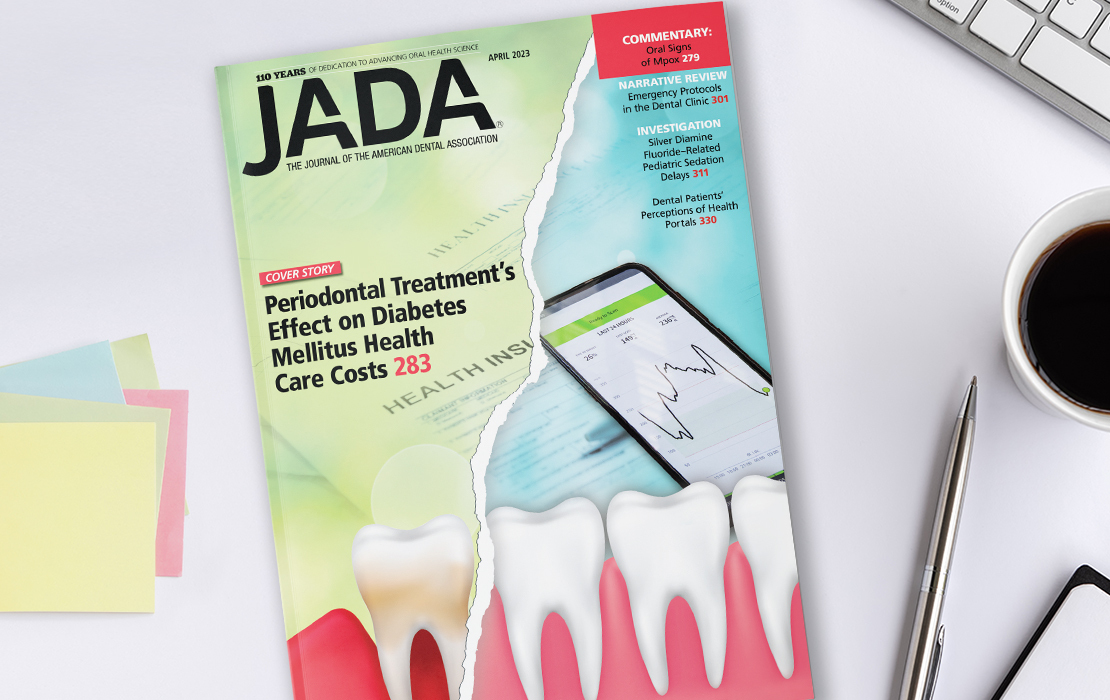 Periodontal treatment is associated with decreased health care costs for people with diabetes, according to a study published in the April issue of The Journal of the American Dental Association .
The cover story, "Periodontal Treatment Associated With Decreased Diabetes Mellitus-Related Treatment Costs: An Analysis of Dental and Medical Claims Data," looked at outpatient, inpatient and drug costs in 2019 for patients with diabetes who had received periodontal services between 2017 and 2018. The analysis used commercial insurance and Medicaid databases.
For patients with commercial insurance, the study found periodontal treatment was associated with reduced overall health care costs of 12% compared with patients who did not receive treatment. For patients with Medicaid, the decrease in overall costs was 14%.
In addition to overall costs, periodontal treatment was associated with decreases in outpatient health care costs for both patients with commercial insurance and patients with Medicaid. However, there were no significant differences in inpatient costs for commercial insurance enrollees or drug costs for Medicaid beneficiaries.
"A healthy mouth can play a key role in [diabetes mellitus] management," the authors said in the study. "Expanding Medicaid benefits to include comprehensive periodontal treatment has the potential to reduce health care costs for patients with DM."
Other articles in the April issue of JADA discuss emergency protocols in the dental clinic , silver diamine fluoride-related pediatric sedation delays , and dental patients' perceptions of health portals .
Every month, JADA articles are published online at JADA.ADA.org inadvance of the print publication. ADA members can access JADA content with their ADA username and password.