ADA can pave way for quality metrics in dentistry
Expert panel discusses how profession can learn from medicine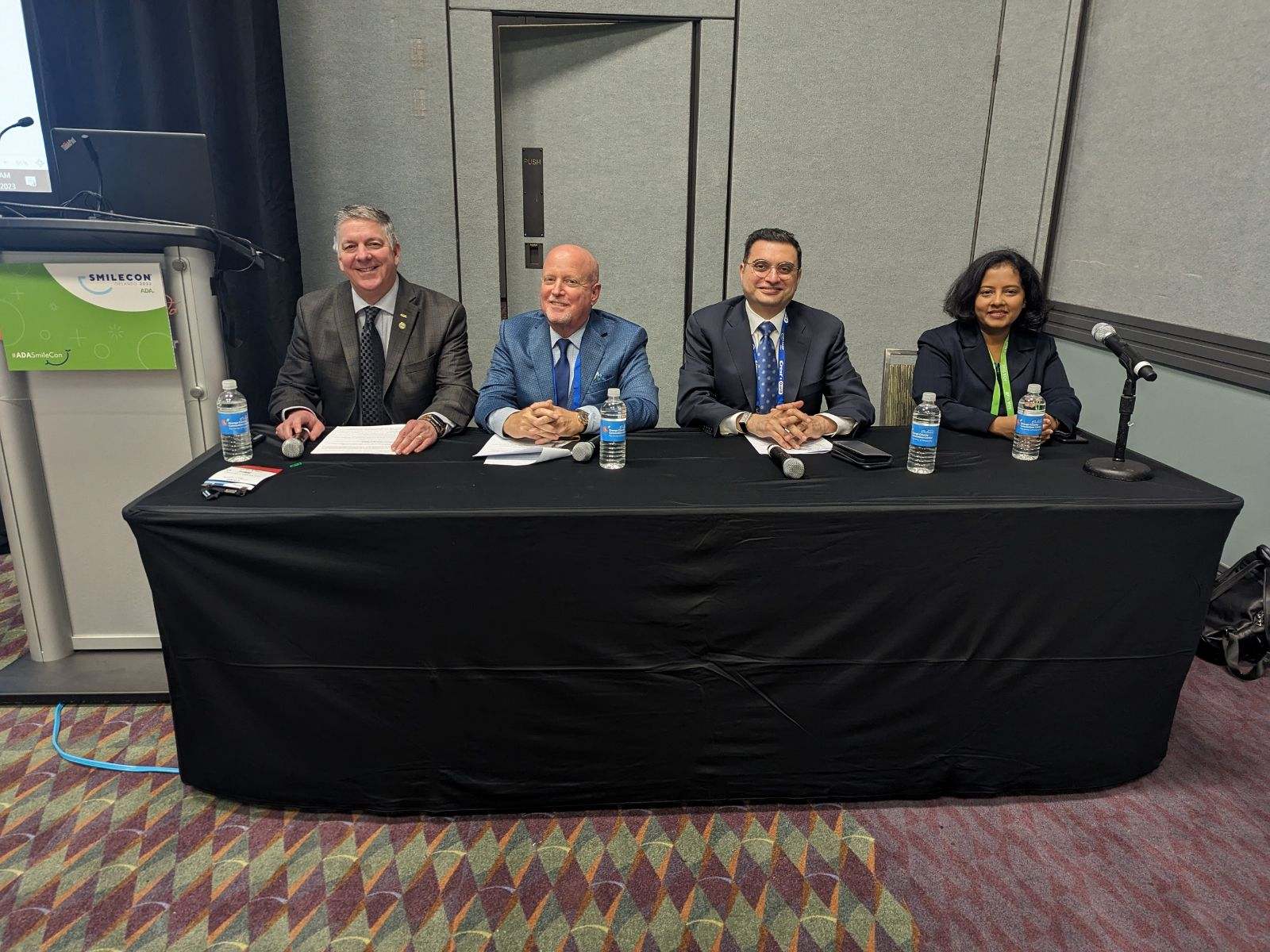 Orlando, Fla. — The ADA can learn from the quality metrics the medical community has developed and be the leading entity defining quality for dentistry, according to a panel of experts Oct. 5. 
Quality Metrics for Enhanced Patient Outcomes: Lessons Learned From Medicine (5144) convened Krishna Aravamudhan, B.D.S., senior vice president of the ADA Practice Institute; David Lustbader, D.M.D., director of clinical affairs at 42 North Dental; and Cherag Sarkari, D.D.S., national director of quality improvement and clinical innovations, CA dental director, Liberty Dental Plan of California; to discuss a history of quality metrics and what the future holds. Chad Leighty, D.D.S., ADA 7th District trustee and chair of the Association's DSO Engagement Task Force, moderated. 
The dental profession is learning from its medical colleagues in measuring quality and engaging in quality improvement activities, according to Dr. Lustbader. Dentistry needs to get started on the right path, and there is some low hanging fruit in which to do so: focusing on prevention, caries risk assessment; ensuring  timeliness of care; and reducing the overuse of antibiotics and opiods, he said.
 "We need to have a methodology that's really well aligned, show what we're going to measure and how we're going to do it," said Dr. Sarkari. "We need to engage everybody on how and explain to providers why this is important."
Dr. Aravamudhan provided a history of quality metrics in medicine and dentistry, including the formation of the Dental Quality Alliance, which was convened by the ADA on behalf of the Centers for Medicare & Medicaid Services. It's an organization of major stakeholders in oral health care that uses a collaborative approach to develop oral health care measures.
It's time for the profession to understand the landscape of quality and how it will affect patient care and population health. ADA must lead in this space to get this right.,'" Dr. Aravamudhan said. 
"This notion of quality is not just between the dentist and the patient, but about the entire system of care starting with access to care to ultimately be achieving the desired health outcomes for the population.," she said. 
Regardless, the panel agreed the ADA needs to continue leading the charge. 
"I'm always saying, 'You're either at the table or you're being served for dinner,'" Dr. Lustbader said. "Be at the table." 
To learn more about the Dental Quality Alliance and its work, visit ADA.org/dqa.