Dental Lifeline Network recruiting humanitarians to donate their services for veterans
Organization launching its 'Why I Dental' campaign, which encourages dentists to do good together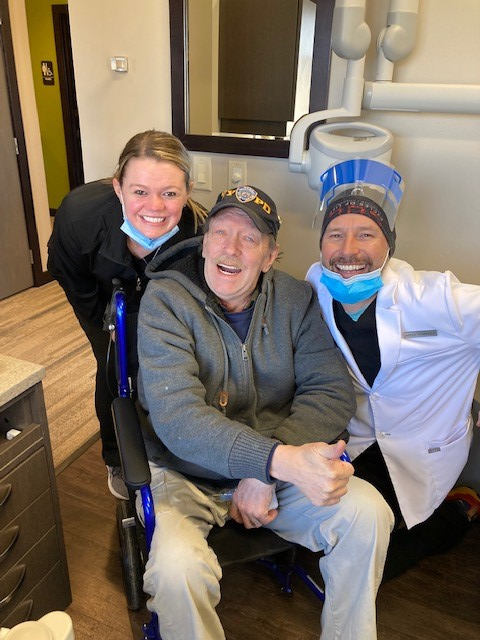 One-hundred and seventy thousand people.
Since its inception in 1985, the Dental Lifeline Network has provided more than $532 million in donated dental care, transforming the lives of nearly 170,000 people.
Through a volunteer network of 13,472 dentists and 3,315 laboratories, the network is thanking its current stable of humanitarians as well as continuing to recruit more to donate their services.
"I am proud to support Dental Lifeline Network. Quality oral health care is out of reach for so many," said Brett H. Kessler, D.D.S., ADA president-elect, and a director at large for the Dental Lifeline Network. "However, because of the generosity of volunteer dentists and laboratories, DLN is able to provide free, comprehensive dental treatment to vulnerable communities around the country, including veterans, people with disabilities, and those who are elderly or medically fragile. I am glad I can be of help to the program's success.
Right in time for the New Year, the network, let by Lynda Ricketson, president and CEO, is launching its "Why I Dental" campaign, which encourages dentists to live their "Why" and do good together.
One of those dentists is Mark A. Vitale, D.M.D, who is the chair of the New Jersey Dental Political Action Committee and president of the New Jersey branch of the Dental Lifeline Network.
Dr. Vitale's office treats two to three veterans a year who otherwise don't have dental care.
"It gives me a lot of satisfaction," Dr. Vitale said. "The level of appreciation we see is unbelievable. "You can't not do it," he said.
Another dentist who participates in the network is Andrew Wilcox, D.D.S., a general dentist in Minnesota, who treated an Army veteran, John. John suffers from a progressive neurological condition and hadn't seen a dentist for nearly a decade. His dental health needed serious attention.
After treatment, John's wife, Julie, said, "John and I are extremely happy and grateful that treatment has gone so well. We cannot thank [him] and the dental offices enough. Finally, John is able to smile again and is pain-free, which is the most important. This has been a life-changing experience for him and our entire family."
To donate time or money, visit dentallifeline.org.