Pay it forward during ADA Foundation's philanthropic events at SmileCon
Opportunities include SmileDash, Give Kids A Smile Pack & Give Back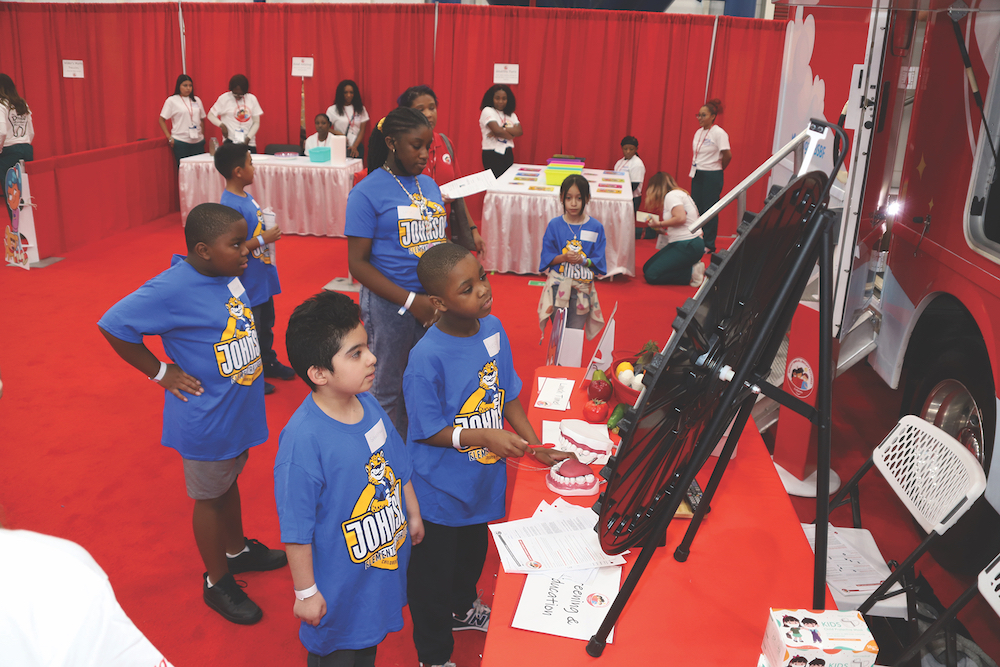 In addition to continuing education courses and networking events, SmileCon will offer multiple opportunities for attendees to give back and support philanthropic events hosted by the ADA Foundation.
One effort will begin even before the meeting takes place Oct. 5-7 in Orlando, Florida. SmileDash 2023 will run from Sept. 23-Oct. 7. Participants can run, walk, bicycle, swim or do any distance activity in support of the ADA Foundation's Give Kids A Smile program. Participants should keep track of their miles as the foundation is trying to reach a total of 5,000 miles.
Registration is $35 and includes a T-shirt and medal. Those interested can visit the SmileDash registration page or sign up when they register for SmileCon.
Other philanthropic events at SmileCon will include:
• Give Kids A Smile Pack & Give Back, 9:30 a.m.-1 p.m. Oct. 5, Philanthropy Hub in Dental Central. Attendees will have the opportunity to support Orlando schoolchildren by packing bags with nutritious food and oral health products. This event is held in collaboration with the Second Harvest Food Bank of Central Florida and sponsored by Henry Schein, Colgate and the Dental Trade Alliance Foundation.
• SmileDash 5K Fun Run, 6 a.m. Oct. 6, meet in lobby of Hilton Orlando. All are invited to participate in a 5K fun run with their colleagues in support of Give Kids A Smile.
• Colgate Bright Smiles, Bright Futures education and screening event, 9:30 a.m.-12:30 p.m. Oct. 5, Philanthropy Hub. Orlando schoolchildren will be in Dental Central receiving oral health education and screenings. Attendees will also have the opportunity to tour the Colgate Bright Smiles, Bright Futures mobile dental van.
• Volunteer Stories Education Session, 3:45-4:45 p.m. Oct. 6, ADA Hub in Dental Central. Those interested can learn how they can participate in international and domestic volunteer programs. 
To learn more about SmileCon and register, visit SmileCon.org.