Anesthesiologists allege Delta Dental does not credential them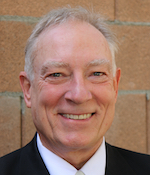 Dr. Orr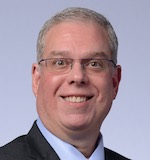 Dr. Nassif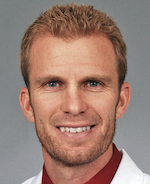 Dr. Manton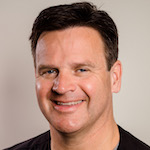 Dr. Hoffmann
The National Commission on Recognition of Dental Specialties and Certifying Boards recognized anesthesiology as a dental specialty in 2019.
There is a problem, however, some anesthesiologists said.
The specialists allege that Delta Dental's inability to credential anesthesiologists appropriately as specialists minimizes their standing, training and experience, since anesthesiology requires unique knowledge and skills over a number of years beyond those commonly possessed by dental school graduates.
Beyond that, they said that not being treated to a specialty status by Delta Dental keeps their reimbursement levels low compared to other anesthesiology-providing specialists, affecting and even limiting their ability to treat certain patients.
Anesthesiologists simply want "equal protection, morally and legally," said Daniel Orr, D.D.S., Ph.D., J.D., M.D., retired director of anesthesiology and oral and maxillofacial surgery at the University of Nevada, Las Vegas School of Dental Medicine.
'Asking for fair treatment'
M. Cynthia Fukami, D.M.D., president of the American Society of Dentist Anesthesiologists, said that this has been a long-standing and ongoing issue for their patients, referring dentists and dental specialists.
"Discussing access to safe and cost-effective anesthesia services for many dental patients has historically been limited by the lack of credentialing as specialists and other seemingly arbitrary decisions by third-party carriers such as Delta Dental," Dr. Fukami said.
"Credentialing as a specialist by Delta Dental would be a step in the right direction to rectify a growing access problem," she said. "Acknowledgement by Delta Dental would not only allow dentist anesthesiologists to be credentialed correctly, but also to bill at an appropriate and equitable fee schedule. Lack of action by Delta not only poses a restriction on the practice of ADA specialists who are fully credentialed and certified, but more importantly inhibits the access to specialized care for the thousands of dental patients requiring such coverage."
Robert Nassif, D.M.D, a partner in an ambulatory anesthesia practice in Pittsburgh, said that his reimbursement levels from Delta Dental have not increased since he became a Delta Dental provider more than a decade ago.
Dr. Nassif said. "Delta Dental pretends not to understand. No other carrier discriminates against us like Delta Dental. We're asking for fair treatment."
After anesthesiology was recognized in 2019 by the National Commission on Recognition of Dental Specialties and Certifying Boards, Dr. Nassif expected changes and more respect from Delta Dental.
However, "it was radio silence," he said.
'Unethical, false and misleading'
Jesse West Manton, D.D.S., assistant professor and dental/maxillofacial anesthesiologist in the department of oral & maxillofacial surgery at the University of the Pacific Arthur A. Dugoni School of Dentistry, said the individuals he has spoken with at Delta Dental of California do not seem to realize that his field has specialty recognition from the commission.
"Our manager of the billing department at our university told me that his efforts to register me with them as a specialist were met with being told that I would have to register as a general dentist," Dr. Manton said. "Upon cold-calling their provider concierge service via telephone, I spoke with a representative who told me the same thing. I requested to be escalated to a supervisor, who called me back the following day. I emphasized that registering as a general dentist is unacceptable as this is unethical, false and misleading. Registering as anything other than a dental anesthesiologist would be inaccurate."
Dr. Manton said that his university's clinic is a safety net for dental patients from underserved communities and accepts Denti-Cal and Delta Dental as its two participating insurance plans. He said Delta Dental insures a significant number of the university's patients who need an anesthesiologist's specialized care but cannot afford the fee-for-service cost that is typically charged.
"So that reimbursement is customary to the most highly specialized anesthesia providers in dentistry, we will encourage more dental schools and safety net clinics to hire anesthesiologists, thereby enhancing patient safety and reducing the insurance payer burden of hospital facility fees for operating room-based general anesthesia care for dental cases," Dr. Manton said. "This is a win-win-win, for everyone involved."
Anesthesiologists also expressed concern about what they are allowed to do as Delta Dental providers. Dr. Fukami called Delta Dental's policy of a one-hour limit for deep sedation and general anesthesia services, regardless of the duration or complexity of planned dental treatment, "archaic" and said it poses a substantial barrier for care for patients.
One billed hour of anesthesia time may be sufficient for shorter procedures such as typical extractions in an oral surgery setting, but is usually insufficient for longer appointments involving multiple restorative needs or complex procedures, Dr. Fukami said.
"Many of our patients have significant dental needs as a result of long periods of neglect related to their behavioral, developmental or physical limitations. Dental treatment that eliminates pain, mitigates active infection and restores function often takes much longer than one hour to complete. Current insurance reimbursement policies, such as Delta Dental's, promote unnecessary multiple appointments and increases the number of anesthesia exposures, which creates an avoidable risk for these compromised patients."
Change slow in coming
Pennsylvania-based dental anesthesiologist Thomas Cwalina, D.M.D., echoed Dr. Manton's allegations that his Delta Dental representative disregarded his specialty.
"I tried to get credentialed as a dentist anesthesiologist with Delta Dental but my contact at Delta told me to erase my board's name from the application and to erase the alteration I made adding dental anesthesia as a specialty to my application," Dr. Cwalina said.
Michael Hoffmann, D.D.S., a dental anesthesiologist in St. Louis, said being credentialed as a specialty by Delta Dental has been a slow process.
"Our state is just now addressing how they are going to recognize the specialty," Dr. Hoffmann said. "We hope, that as a specialist, it will open doors to access for our patients."
He said that he has been a Delta Dental provider for more than three decades.
"However, recently it has been difficult because of the cuts they wish to make to our billing process," Dr. Hoffmann said.
Dr. Manton is perplexed by Delta Dental's apparent refusal to credential his specialty.
"If we can provide expert general anesthesia care for dental/maxillofacial surgical patients, for appropriately screened and selected patients, in a safe and efficient outpatient setting, for a fraction of the cost, with quicker scheduling and access, reduced impact on limited and stretched hospital resources, a reduced cost to insurance companies and equal or better patient and family satisfaction, why would Delta Dental not support us in making this important, just and ethical change?"
Several months have passed since the ADA first reached out to Delta Dental of California representatives to resolve the issue. Delta Dental declined to comment.