Howard College of Dentistry celebrates 2021 Give Kids A Smile Day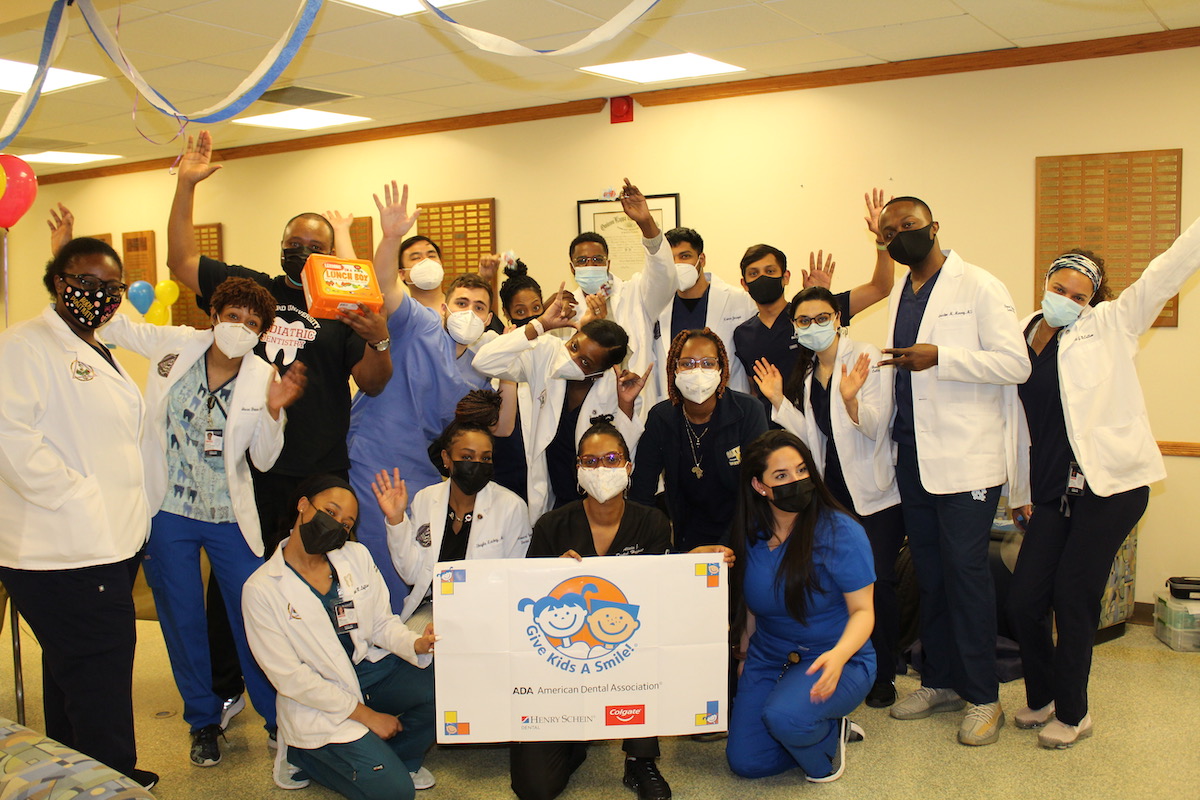 Washington — COVID-19 has taken so many things away from children — from canceled playdates and birthday parties to bigger things like the loss of a loved one or a parent's job. For these reasons, LaToya Barham, D.D.S., knew that now, more than ever, it was important to give back.
That desire to serve was the spark for this year's Give Kids A Smile Day event at the Howard University College of Dentistry.
"I read an article in The Journal of the American Dental Association that said dentistry was now the No. 1 most unmet need for children, partly due to this pandemic and partly because a lot of parents lost their jobs and their insurance was subsequently lost," said Dr. Barham, a pediatric dentist and associate professor and clinic coordinator for Howard's pediatric predoctoral program. "With the world being so turned upside down and then knowing that these kids have lost their stability with no in-person school and trying to learn from home, it really got to me."
"We really just wanted to provide something beautiful for these children and their families," she said.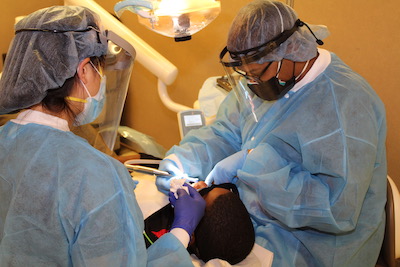 Giving back was just what Dr. Barham and dozens of Howard's dental faculty, students, staff and volunteers did for the children of the District of Columbia and surrounding areas. During the school's April 9 GKAS event, third- and fourth-year dental students — who were supervised by faculty — and dental residents performed cleanings on about 50 children and also provided fluoride treatments and sealants.
"This event means so much to the community," said Andrea Jackson, D.D.S, dean, Howard University College of Dentistry. "We had to do something."
"This is our 18th year," added Donna Grant-Mills, D.D.S., associate dean for student affairs and admissions.
In a normal year, Howard holds its GKAS event on the ADA's national kickoff day, which occurs on the first Friday of February during National Children's Dental Health Month, and provides care to children from a local elementary school it adopts for the occasion.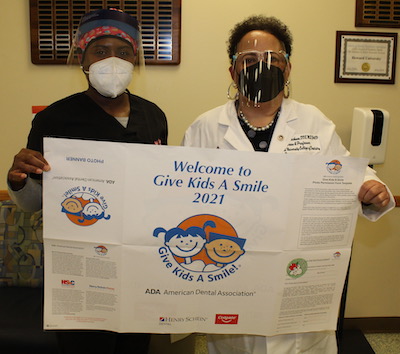 This year, with much of D.C. still closed in February due to the ongoing COVID-19 pandemic, organizers decided to move the event to April and required parents and caregivers to register their children for appointments in advance. The school also placed the focus on preventive care in order to see as many patients as possible. Children in need of additional oral health services were scheduled follow-up appointments at the school's dental clinic. Organizers also spread out appointment times, booking children at 8 a.m., 10 a.m. and 2 p.m. in order to maintain social distancing and to have enough time to clean operatories between patients. Dr. Barham credited the ADA webinar, Holding a Give Kids A Smile Event during COVID-19, with helping the school plan the event.
During their shifts, dental students took extra time to ensure they had the proper personal protective equipment with everyone donning gowns, face shields or protective eyewear, and most were double-masked. To help ensure programs are safe and effective, the ADA provided program coordinators with planning resources, webinars, toolkits and additional donated PPE the Association acquired from the national stockpile after meeting with officials from the Federal Emergency Management Agency, the U.S. Department of Health and Human Services and the White House Task Force for COVID-19 response in 2020.
"I had a blast volunteering at this year's GKAS event. As someone who stems from a single-parent home, I understand firsthand the struggle many parents have with keeping up with their child's oral health care," said fourth-year student Breanna Benbow, who provided prophys and sealants to two pre-teenage patients. "Between insurance costs and work schedules, it can be really tough finding access to quality dental care. To be able to work on the frontlines and provide that same quality dental care free of charge to these kids in need, I am genuinely overwhelmed with a sense of gratitude and humility. And I am excited to be able to share in such a selfless experience."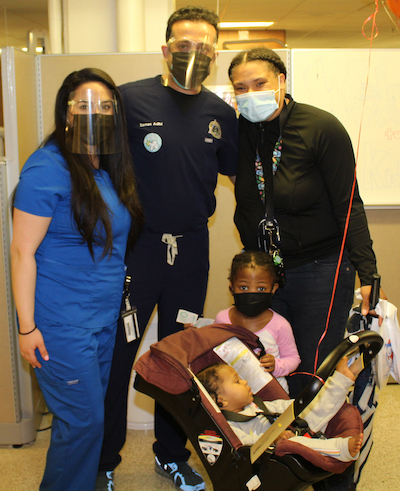 At the end of the appointments, patients and their families were also given goody bags as well as coupons for free meals from Chick-fil-A.
"We just wanted to make this a whole special treat in the middle of everything that has been turned around for them," Dr. Barham said.
"I would encourage anyone who's interested in any type of public service or serving their community to get involved in local events such as GKAS," Ms. Benbow said. "It's a really great way to aid in the fight against dental health disparities while making a lasting impact on the future of oral health care."
Despite challenges presented by the COVID-19 pandemic, the ADA anticipates some 40,000 GKAS volunteers delivering oral health care and education to approximately 300,000 underserved children in the U.S. throughout 2021. With the support of the GKAS national sponsors, Colgate and Henry Schein, as well as other supplier partner companies, the ADA's GKAS program provided treatment and education kits for local volunteers to use at their events. The ADA also remains committed to providing resources to local GKAS program coordinators and volunteers who are considering or planning a GKAS event.
For more information about Give Kids A Smile, visit ADA.org/GKAS .