UCLA introduces American Sign Language/Deaf culture course to dental students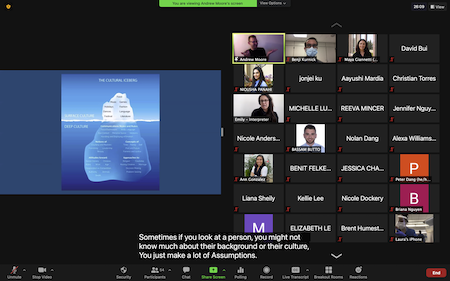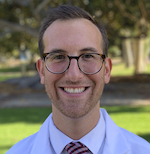 Mr. Kurnick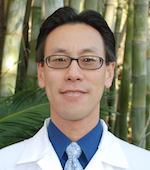 Dr. Sung
Los Angeles — According to the National Association of the Deaf, there are nearly 50 million Deaf/Hard of Hearing people in the U.S.
There are communication barriers between the Deaf/Hard of Hearing community and the dental community that needs to be addressed and overcome.
To improve this communication process and address these barriers, in April the UCLA School of Dentistry launched a five-week long elective course for dental students on Deaf culture, Deaf history, and American Sign Language so that the future dentists will have a basic understanding and be prepared in their interactions with Deaf and Hard of Hearing patients.
"The more we can do to increase awareness and education of the community as a whole will hopefully benefit overall patient care in the coming years," said Benjamin Kurnick, a second-year dental student and co-vice president of the school's Special Patient Care Club. "This program is a part of the Special Patient Care Club's overall mission of adding to our fellow dental students' capabilities in treating and interacting with the special needs community."
The virtual lunch-time class is taught by Andrew Moore, an American Sign Language instructor and Deaf interpreter, who has developed the curriculum specifically tailored to dental students.
Mr. Moore became involved in offering the program when Mr. Kurnick approached him with the brainchild.
"After discussing ideas, I was thrilled to agree and accept this unique opportunity," Mr. Moore said. "Upon taking these classes, I hope that these dental students will gain appreciation, awareness, sensitivity, and understanding when interacting with Deaf and Hard of Hearing patients."
In Mr. Moore's education, he addresses various forms of communication methods and barriers. These communication barriers can be removed by providing interpreters, using clear masks, illustrations/picture boards, pen/paper, gestures and voice-to-text apps.
Approved by the UCLA School of Dentistry Office of Student Affairs, with funding secured through the UCLA Student Organizations and Leadership Office, the course emphasizes that communication is key for all patient-centered care, said Eric Sung, D.D.S., professor of clinical dentistry at UCLA and the course's faculty advisor.
"When there are barriers such as being hard of hearing, it just makes it much more complicated for patients to communicate their needs and desires," Dr. Sung said. "This, in turn, makes it challenging for us to assist with their needs and address their oral health care issues."
Dr. Sung said the course was initially offered to the students as an elective course, but was so well-received that they have opened it up to others such as residents and faculty members.
"The students at the UCLA School of Dentistry are excited about this program," Mr. Kurnick said. "In our classes, and during discussions with my fellow students, we often speak about how we can increase care to the patient populations that are often overlooked. This program is just one way we can help these populations."
Through online research, Mr. Kurnick said that the only established program he found that teaches American Sign Language to dental professionals is offered at the University of the West Indies in Kingston, Jamaica. Other than that, he was unable to find any similar program.
"As for being the first of its kind, I will say that I do not know," Dr. Sung said. "I can only hope that it is not."