Coding guides help ensure timely reimbursement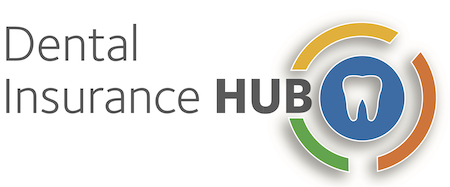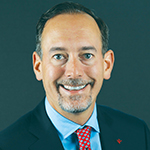 Dr. Markarian
Editor's note: Dental Insurance Hub is a series aimed to help dentists and their dental teams overcome dental insurance obstacles so they can focus on patient care.  
The ADA added four new coding guides in August to the ADA's Coding Education webpage to aid dentists and others in the dental community.
That's because some CDT codes, especially recent additions, may not be easily and quickly understood.
"These codes prompt a need for a coordinated educational message on the procedure and its reporting that goes beyond the often-brief description in the CDT Code manual," said Randall Markarian, D.M.D., chair of the ADA Council on Dental Benefit Programs.
This information is available online to download, read or view.
The four guides are:
Two more coding guides, related to pre-visit screening and overdentures codes becoming effective in 2022, will be released online on or about Oct. 1.
The CDT 2022 and Coding Companion Kit with App delivers the newest additions and changes to the CDT Code and is available to order online .
All CDT Code changes will become effective on Jan. 1, 2022.
CDT 2022 is the complete upcoming edition of the most up-to-date codes and descriptors, and the CDT 2022 Coding Companion compiles more than 240 frequently asked coding questions and more than 160 common dental coding scenarios.
The CDT 2022 App and e-book are included with the purchase of the kit, providing more digital resources for desktop computers, tablets or phones.
CDT 2022 contains new codes for:
Pre-visit patient screenings.
Fabricating, adjusting and repairing sleep apnea appliances.
Intra-coronal and extra-coronal splints.
Immediate partial dentures.
Rebasing hybrid prostheses.
Removal of temporary anchorage devices.
In all, CDT 2022 has 16 additions, 14 revisions and six deletions, as well as the eight codes adopted in March 2021 regarding vaccine administration and molecular testing for a public health-related pathogen. It includes full descriptors and a section on ICD-10-CM codes relevant to dentistry.
To order, visit ADACatalog.org or call the ADA Member Service Center at 1-800-947-4746. ADA members can save 15% on the kit by using the promo code 21112 by Nov. 19.
The ADA has a new online hub for ready-to-use dental insurance information that can help dentists address and resolve even their most frustrating questions at ADA.org/dentalinsurance .
Coding help is available by emailing dentalcode@ada.org or calling 1-800-621-8099 Monday through Friday from 8 a.m.-5 p.m. Central time.