HPI: Dental spending decreased in 2020
Pandemic-related government relief program spending was $8.7 billion in 2020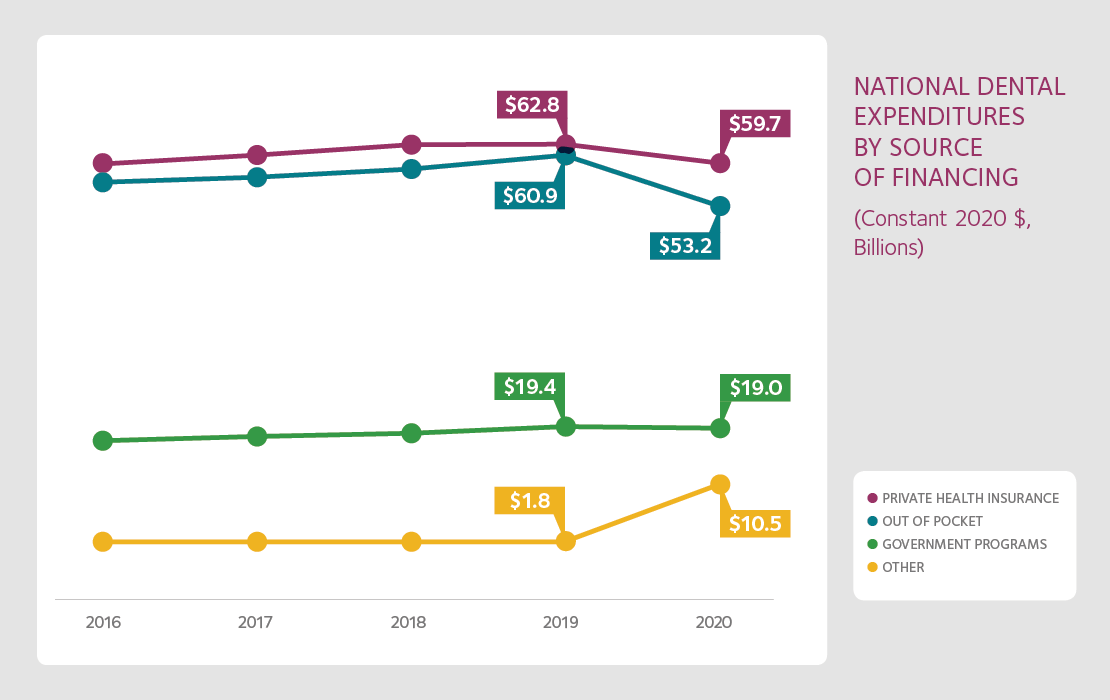 ADA Health Policy Institute analysis of new data from several federal agencies found national dental expenditures decreased by 1.8% - from $145 billion in 2019 to $142.4 billion in 2020 (constant 2020 dollars).
Per capita, dental spending decreased from $442 in 2019 to $430 in 2020 (constant 2020 dollars), according to the HPI analysis of data from the Centers for Medicare and Medicaid Services, U.S. Bureau of Economic Analysis, and the U.S. Census Bureau.
"These data show a pretty muted overall effect in 2020 of the COVID-19 pandemic on dental spending, given dentistry had almost a two-month shutdown," said Marko Vujicic, Ph.D., HPI chief economist and vice president. "The data also show, for the first time, how critical government relief programs, like the Paycheck Protection Program, were for dentists. Hats off to our government affairs team for ensuring dentists were eligible for what, in reality, was a true financial lifeline."
According to the HPI analysis, pandemic-related government relief program spending was $8.7 billion in 2020. Without these programs, such as PPP and the Provider Relief Fund, HPI estimates that 2020 national dental spending would have been $133.7 billion, representing a 7.8% decrease in 2019.
In addition, a look at national dental expenditures by source of financing reveals that out-of-pocket spending decreased the most, by 12.7%. Private health insurance spending fell by 4.9% and government program spending by 2.1%. The "other" category increased by 481% due to government relief programs.
For more information or to view the complete infographic, visit ADA.org/HPI .