Oregon Health & Science University names new dental school dean
Dr. Ronald Sakaguchi assumes role after serving as interim dean since October 2020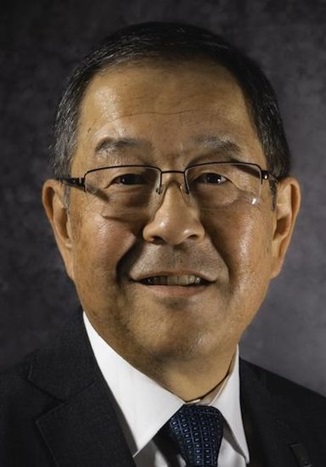 Dr. Sakaguchi
Portland, Ore. - The Oregon Health & Science University's School of Dentistry announced Dec. 2 that it named Ronald Sakaguchi, D.D.S., Ph.D., as its new dean, assuming the role after serving as interim dean since October 2020.
Dr. Sakaguchi, a widely published dental biomaterials and biomechanics researcher, joined the OHSU School of Dentistry in 1994. He served in several dental school leadership roles over the years, including as the school's associate dean for research and innovation.
"I am committed to fostering an inclusive environment for learning and health care where everyone can thrive, as well as building an infrastructure that engages our community and partners, and enhances our education, clinical and research excellence," Dr. Sakaguchi said in a news release.
Dr. Sakaguchi received his doctoral degree from Northwestern University, and earned a Ph.D. in biomaterials and biomechanics from the University of Greenwich. He received training as a prosthodontist at the University of Minnesota School of Dentistry, where he became a member of its Department of Oral Sciences faculty and joined its Minnesota Dental Research Center for Biomaterials and Biomechanics.
He is a fellow and has served in leadership roles with the International Association for Dental Research and Academy of Dental Materials. He was an associate editor of the scientific journal Dental Materials and served as senior editor of Craig's Restorative Dental Materials 14th edition textbook.
"I am confident Dr. Sakaguchi's leadership will enhance the learning and health care environment in the School of Dentistry by building on existing strengths and forging new and meaningful paths to success across clinical, research and education systems while advancing diversity, equity, inclusion and belonging," said OHSU President Danny Jacobs, M.D.