State associations advocating to 'help our patients navigate the complex world of dental coverage'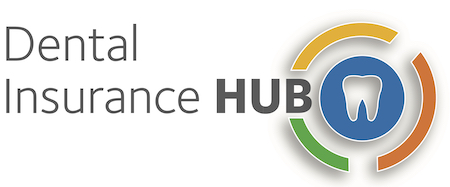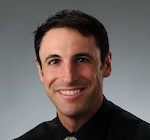 Dr. Tanguay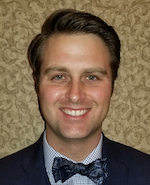 Dr. Wilkerson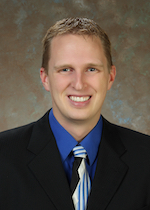 Dr. Anderson
Editor's note: Dental Insurance Hub is a series aimed to help dentists and their dental teams overcome dental insurance obstacles so they can focus on patient care.
Montana, New Jersey, North Dakota and Missouri are among the states pursuing specific dental insurance reform legislation as states build upon the momentum from last year's successful bills that improved the dental landscape and transparency for both dentists and patients.
"As dentists, we do our best to help our patients navigate the complex world of dental coverage," said Jason Tanguay, D.D.S., Montana Dental Association president.
There are about 50 dental-related bills in play across the United States so far this year as the states embark upon their 2021 legislative sessions.
Over the years, the ADA has tracked many legislative campaigns to improve statutory and regulatory provisions related to dental benefits, often working hand-in-hand with state associations and societies to establish and push priorities that can result in "wins" for dentists and patients.
"The ADA state government affairs staff has been an amazing asset, helping to craft key legislation and assist states with their legislative campaigns. The state public affairs program, administered through state government affairs, has been a real asset for states' dental insurance reform efforts," Dr. Tanguay said.
Montana
In Montana, HB 321 would require insurers to post their Medical/Dental Loss Ratio prominently on their websites. The lawn if enacted, requires insurers to report the percentage of premium revenue that is spent on actual care, as compared to administrative costs.
HB 321 in Montana also prohibits down coding intended to reduce claim payments, allowing down coding only when justified in compliance with the provisions of the law, if enacted. It prohibits explanations of benefits from implying that a dentist acted inappropriately.
"This bill will help to alleviate some of the biggest complaints and headaches that we have heard from our Montana Dental Association members," Dr. Tanguay said. "The provisions in our Dental Patient Bill of Rights include prohibiting insurance companies from issuing virtual credit cards, limiting down coding, requiring insurance companies to publish medical loss ratio and establishing assignment of benefit requirements. These are all designed to help our patients that have dental insurance and by helping our patients, we will lighten the load for our member dentists' office staff."
Missouri
Missouri ( SB 401 ) also has a proposed bill on down coding on dental plans using procedure codes different from the ones submitted by the dentist in order to determine a benefit in an amount less than that which would be allowed for the submitted code.
The bill, sponsored by a physician, would create a law that would prohibit insurers from modifying a procedure code on a claim for reimbursement in a way that results in a lower reimbursement amount. It specifies how insurers must proceed if more information is needed.
It also prohibits explanations of benefits from implying that a claim was inaccurate or inappropriate, unless there is clear evidence to the contrary, and prohibits implying that the charge was excessive unless the charge to the patient is greater than the claimant's usual fee or greater than the fee allowed by the patient's health carrier for the service provided.
"We survey our members each year to make sure our advocacy agenda is on target with real issues affecting them in practice," said Ron Wilkerson, D.M.D., legislative and regulatory chair of the Missouri Dental Association. "In our 2020 survey, 94% of responding dentists said they experience down coding, with 100% of those stating it results in lower payment."
Dr. Wilkerson said that down coding forces members and other health care providers to write off the difference and absorb the loss, as well as interferes with the dentist-patient relationship.
"We hope this legislation will be a positive step to address this growing problem across our state for all health care providers," he said.
New Jersey
In New Jersey, S 2853 would prohibit any contract provision that prevents a dentist from charging a covered person for a covered procedure not paid for by the benefit plan.
The law, if enacted, would prohibit contract provisions saying no payment will be made for a covered service by the dental plan and that the participating dentist may not collect payment from the covered person for the covered service disallowed by the dental plan.
James Schulz, Jr., New Jersey Dental Association director of governmental and public affairs, said those provisions, known as the "disallow clause," interfere with the dentist-patient relationship by forcing the marketplace into pre-selecting what types of procedures will be paid for.
"[It] ultimately cools the marketplace and places doctors in the untenable position of either providing the ethically right dental care to their patients and not being compensated for it, or ignoring the right health care choice and jeopardizing the welfare of their patients," Mr. Schulz said. "S 2853 helps Main Street fight back against the financial interests of big business that seek to dictate how we receive health care, from who and when, and often in an arbitrary and inconsistent way."
North Dakota
In North Dakota, HB 1154 involves a public policy approach that helps to ensure insurers pay claims for health care services which have received prior authorization.
The law, if enacted, would prohibit dental benefit plans from denying a claim submitted by a dentist for procedures specifically approved in a prior authorization, unless the denial is based on specified reasonable situations such as a change in a patient's condition.
Brad Anderson, D.D.S., immediate past president of the North Dakota Dental Association, said that in his state, dentists face common issues relating to dealing with third-party insurers.
"HB 1154 was introduced by the North Dakota Dental Association and evolved out of model legislation developed by the National Council of Insurance Legislators with input from the ADA," Dr. Anderson said. "The bill includes several issues where problems are frequently encountered [including] prior-authorization payment denials. We are confident that if HB 1154 passes, dental practices and their patients will benefit with increased fairness and transparency in their benefits."
The ADA has a new online hub for dental insurance information that can help dentists address and resolve even their most vexing questions at ADA.org/dentalinsurance.
Staff from the ADA can help dentists with CDT coding questions and concerns. Call the ADA at 1-800-621-8099, visit  ADA.org/cdt or email dentalcode@ada.org for assistance.