CDC confirms dentists, dental teams, students in first phase of COVID-19 vaccinations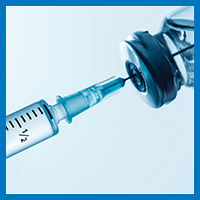 The Centers for Disease Control and Prevention has confirmed that dentists, dental teams and dental students are included in its initial recommendation for health care personnel to be among those offered the first doses of COVID-19 vaccines.
The CDC highlighted the recommendation on its website on Dec. 28 following a report from the agency's Advisory Committee on Immunization Practices, an independent panel of medical and public health experts. The committee has said that federal, state and local jurisdictions should use this guidance for COVID-19 vaccination program planning and implementation.
"Early vaccine access is critical to ensuring the health and safety of this essential workforce of approximately 21 million people, protecting not only them but also their patients, families, communities and the broader health of our country," wrote CDC.
The Advisory Committee on Immunization Practices recommended Dec. 1 that the COVID-19 vaccines be offered first to health care personnel and residents of long-term care facilities. In a Dec. 16, 2020 letter , the ADA and 27 other health care organizations expressed concern that the panel's definition of health care personnel could lead states and localities to inadvertently overlook dental office workers.
"ACIP's definition of 'health care personnel' appears to bebased, in part, on the term health care personnel in CDC's 2019 Guideline for Infection Control in Healthcare Personnel," the groups wrote. The coalition noted that the 2019 document did not expressly apply to dentistry because CDC had developed separate and distinct infection control guidance for dental settings.
"We are convinced that ACIP did not intend to exclude any health care workers from its recommendation," the groups wrote. "However, we would hate for jurisdictions to overlook dental, autopsy, and laboratory personnel because of a minor footnote in guidance that was developed for an entirely different purpose (i.e., infection control)."
The groups had been pressing CDC to issue the clarification.
In a Nov. 20, 2020 letter to the advisory committee, ADA President Daniel J. Klemmedson, D.D.S., M.D., and Executive Director Kathleen T. O'Loughlin, D.M.D., noted that the National Academies of Sciences, Engineering and Medicine recommended that dentists and their teams be given priority access to a COVID-19 vaccine.
"There is nothing routine about dental care," wrote Drs. Klemmedson and O'Loughlin. "Delaying treatment for months, weeks, or even days can make the difference between dying early, having a life-changing abnormality and living a normal, healthy life."
For more information about the ADA's advocacy efforts during COVID-19, visit ADA.org/COVID19Advocacy .
The ADA has created a fact sheet for dentists about the COVID-19 vaccines and has also posted a map with hyperlinks to state and local jurisdictions that contains population vaccination prioritization details, as well as the most current information about where dentists are authorized to administer the vaccine.
The ADA will continue to monitor developments related to COVID-19 vaccine approval and administration on behalf of the profession and public. Visit ADA.org/virus for the latest information.