War and Peace: Connecting low-income combat veterans with no-cost dental care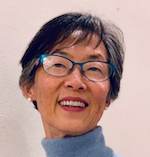 Dr. Cheng
Issaquah, Wash. — Katy Yang, a former non-commisioned officer in combat aviation operations, said she felt helpless and unwanted when she separated from military service after several tours in a war zone.
"Life just kept throwing lemons at me — faster than my two hands can possibly catch," she said in a letter to the ADA.
On top of a debilitating post-traumatic stress disorder was a dire need of significant dental care.
"Desperate, I turned to my last resort: Google," she said. "I searched for veteran dental resources and immediately found [Everyone For Veterans]."
After contacting Everyone For Veterans, or EV4, Ms. Yang was paired up with California orthodontist Brian Bergh, D.D.S., who offered to fix Ms. Yang's malocclusion — for free.
"Today, nine months into my treatment, I can attest that my experience has been delightful and enjoyable," Ms. Young said. "Dr. Bergh's office and E4V have truly shown me through actions that caring civilians, do, as a matter of fact, exist. Feeling appreciated and loved has certainly changed my life. Gratitude has unshackled me from toxic emotions, and I have E4V to thank for that."
Ms. Yang's letter, along with a nomination packet, made its way to the ADA Humanitarian Award Selection Committee. The ADA Board of Trustees announced in December that the founder of E4V, Theresa Cheng, D.D.S., is the recipient of the 2021 ADA Humanitarian Award.
"The ADA Humanitarian Award was established in 2008, and each year, it recognizes an ADA member for creating a legacy of humanitarian work," said ADA President Daniel J. Klemmedson, D.D.S., M.D. "Dr. Theresa Cheng fits the bill perfectly."
Dr. Cheng was unanimously recommended by the Humanitarian Award Selection Committee to become the recipient of the award, which is one of the highest honors an ADA member can receive.
"Dr. Cheng's program has provided access to care for needy veterans throughout the country," Dr. Klemmedson said. "I am impressed by how she has inspired her dental colleagues, dental students and community members to get more involved, and we believe her program will inspire other programs to begin. We are proud to honor Dr. Cheng for selflessly serving those who have served our country so loyally."
Dr. Cheng, 63, said she was ecstatic to receive the honor though thought it felt somewhat unreal.
"Did I really do enough to deserve this?" she said. "I was also overwhelmed with thankfulness that this may bring more visibility of veteran challenges and dental care to veterans and their families."
Everyone For Veterans
E4V was founded by Dr. Cheng to honor those who have served in war zones by reaching out to the community to find qualified dental professionals willing to go that extra mile for the nation's heroes.
To date, more than 480 low-income, combat veterans in more than 30 states have received free dental treatment as a result of the efforts of the Washington state-based nonprofit. E4V also networks with dozens of specialists and dental labs across the U.S. that have agreed to provide volunteer services to low-income veterans. In addition, dental schools from the University of Iowa to the University of Washington serve veterans through E4V.
Dr. Cheng, a periodontist who retired from private practice in 2014, said she was inspired in 2008 after reading about a local soldier who had suffered grave injuries in Fallujah, Iraq.
"I really identified with the mother whose life was turned upside down by caring for her son," she said. "Being naive about veteran issues, we decided as an office to give back to family members [of veterans] with free dental care, thinking that veterans get dental care from the VA."
Dr. Cheng began designating one day each year to treating veterans and their family members on a pro-bono basis at her practice. As she met more and more veterans, she discovered more and more about the challenges they faced when it came to maintaining their oral health.
"I learned quickly that most veterans do not get dental benefits," she said. "Only veterans who are designated 100% service-connected disability are eligible for VA dental care, so most do not have dental benefits.
Dr. Cheng added that veterans can buy a dental plan through the VA, but for the low-income veterans, they cannot afford it.
"These low-income veterans are hard-working, working full-time jobs at what they can, often in low-paying jobs with limited or no benefits," she said. "They raised their families and had a lifetime of sporadic urgent care for their dental needs. They could never catch up with their dental care to have a healthy mouth."
For the veterans who've survived being in harm's way, Dr. Cheng said she felt that it is not right that they have to endure a lifetime of dental disease.
"We decided that at least for the veterans who have returned from combat areas and are low-income, we would provide comprehensive care," she said.
Ramping up network
Dr. Cheng knew that she could not do it alone, and in 2016, founded Everyone for Veterans with the goal of expanding what she had been doing on a smaller scale.
"Being a periodontist, I needed the collaboration of other dentists to complete their care," she said. "When I reached out to other dentists, most were happy to be included in giving back to combat veterans. They said, 'Theresa, I thank you for this opportunity to serve combat veterans. I've wanted to give back to combat veterans, but where would I find them?'"
Spreading their message can be a challenge, Dr. Cheng said, though the program is ever-expanding.
"We call dentists around the country where the qualified veterans live and let them know about what we do and many have answered our calls," she said, adding that dental societies have been helpful in getting the word out. "For these veterans, dentists and staff are not just fixing their teeth, we are feeding their souls."
Randall H. Ogata, D.D.S., executive director of the Seattle King County Dental Society, praised Dr. Cheng for her tireless efforts to expand the program by recruiting more participation from dental schools and connecting with the public and the next generation of caregivers.
"Besides the usual benefits of attaining dental health, function and esthetics, Everyone For Veterans fosters relationships within the community which veterans report as healing psychologically [and] saving their lives," Dr. Ogata said in his nomination letter.
'Very gratifying'
Lourdes E. Alvarado-Ramos, director of the state of Washington's Department of Veteran Affairs, said she is endlessly impressed with Dr. Cheng's perseverance.
"Dedication, dependability, integrity, confidence and tact are a few of the individual characteristics that best describe Dr. Cheng's personal and professional acumen," Ms. Alvarado-Ramos said in her nomination letter. "This endeavor has been so successful that other states such as Oregon, California, Arizona and Michigan joined this network."
Warren Libman, D.D.S., a prosthodontist in Bellevue, Washington, has been involved with the program since early on, and has seen E4V extend its reach to include other services to veterans.
"I can vouch that providing care for these people is a very gratifying experience," Dr. Libman said in his nomination letter. "It's great to be able to use our skills to give back to those that have made such great sacrifices for our country. And the program has been so successful that it eventually expanded to include a program which not only treats their mouths but also provides assistance with several other goods and services. So now it's not only dentists that can get involved in improving the lives of these deserving veterans.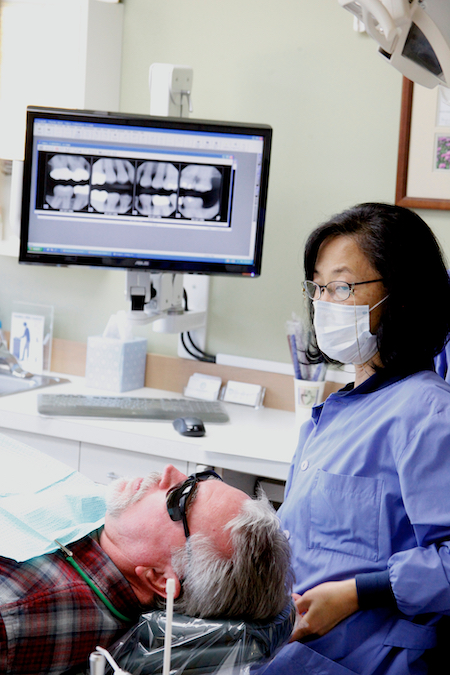 Dr. Libman added, "The ADA Humanitarian Award almost seems like it was created with Theresa Cheng in mind, and I cannot think of a more deserving recipient."
Steve Swanson, a staff member of Everyone For Veterans, spoke of why he and others follow Dr. Cheng's lead: "[The veterans] stood up, raised their hand and said, 'Send me, I'll go.' Now it's our turn to serve them in their time of need."
The 1%
Dr. Cheng said that never in her "wildest dreams" did she think she would be working with veterans.
"My family and I were never associated with the military nor veterans," she said. "What I knew of veterans were from movies like 'Born on the Fourth of July' or 'The Deer Hunter,' and that there was not much I could do besides donate to nonprofits. However, fortuitously, I got connected with veterans and realizing I can make such a huge difference in their lives just got me hooked. Somehow this bug bit me and I felt compelled to help these very deserving individuals, one at a time. What would life be if we are not helping each other and our communities?"
Dr. Cheng summed up her motivation.
"Less than 1% of the population go to war due to the state of a volunteer military, so the plan is for the other 99% to pitch in and help take care of these veterans after they return," she said. "Our plan is to be there when they need us."
The 2021 Humanitarian Award presentation will take place at ADA SmileCon in October in Las Vegas. The Humanitarian award includes a $10,000 donation to the charity of the recipient's choice, along with a bronze statue and about $5,000 in travel support for the winner and a guest to Las Vegas to attend the awards ceremony.
To learn more about E4V, visit everyoneforveterans.org .