PPP forgiveness deadlines approaching for borrowers who received first draw loans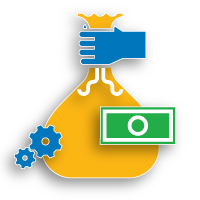 For dentists who received first draw Paycheck Protection Program loans, the deadline to apply for loan forgiveness could be on the horizon.
Depending on when the borrower received the loan and used the funds, the forgiveness period could fall between July and September of this year. For instance, for borrowers who received their loan funds in April 2020 and chose an eight-week covered period, the deadline could be as early as July. Borrowers who received funds in April 2020 but chose a 24-week covered period would have until later this year to apply for forgiveness. The ADA is encouraging dentists who have questions about when their forgiveness period ends to contact their lenders.
According to the Small Business Administration, borrowers of first draw Paycheck Protection Program, or PPP loans, qualify for full loan forgiveness if during the 8- to 24-week covered period of their loan they meet the following criteria:
Maintained employees and compensation levels.
Used the loan to take care of payroll costs and other eligible expenses.
Spent at least 60% of the loans on payroll costs.
The SBA also noted that borrowers can apply for forgiveness any time up to the maturity date of their PPP loan. For borrowers who do not apply for forgiveness within 10 months after the last day of the covered period, the PPP loan payments are no longer deferred, and they will need to begin making loan payments to their PPP lender.
The Paycheck Protection Program was a loan established by the Coronavirus Aid, Relief, and Economic Security Act in March 2020 to provide a direct incentive for small businesses to keep or rehire their workers.
To apply for forgiveness of loans under $150,000, download Form 3508S.
To apply for forgiveness of loans over $150,000, download Form 3508.
For information about the ADA's advocacy efforts during COVID-19, visit ADA.org/COVID19Advocacy.