ADA Science & Research Institute's mission helps the dentists of today and tomorrow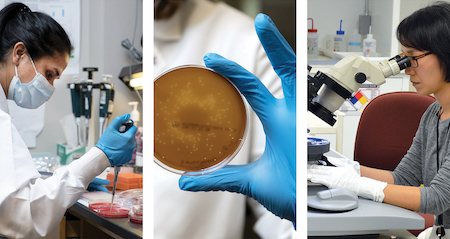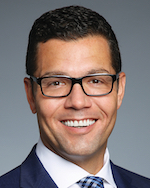 Dr. Araujo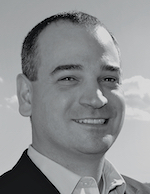 Dr. Hammond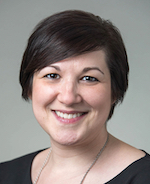 Dr. Spomer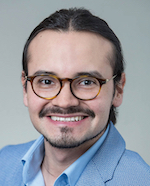 Dr. Carrasco-Labra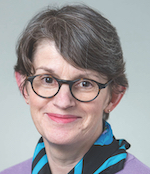 Dr. Lipman
Providing indispensable scientific resources. Publishing ground-breaking research. Conducting rigorous product testing.
What do these all have in common? They are all daily and timely impacts engineered by the ADA Science & Research Institute , which leads the way by being on the tech- and science-focused cutting edge of dentistry.
"I want ADA members to know that the ADA Science & Research Institute is here to make their professional lives easier," said Marcelo Araujo, D.D.S., Ph.D., the institute's chief executive officer and ADA chief science officer. "All in all, the institute is working hard to provide dentists with the scientific resources they need."
The American Dental Association launched the institute in 2020, bringing together the Science Institute in Chicago and researchers from Gaithersburg, Maryland, who previously were part of the ADA Foundation.
"The ADA Science & Research Institute is a research center of excellence devoted to all aspects of oral health — everything from basic and applied research to translating that research into recommendations that can be easily applied in the clinic," Dr. Araujo said. "In that way, our institute delivers key insights for health professionals and policymakers, driving quality and innovation in dental care. From innovation to clinical translation."
Innovation and technology research
The innovation and  technology research department focuses on early product development of dental research that has the potential for significant clinical impact and public benefit. The scientists who work here study ways to further emerging technologies and translate discoveries into real world impacts.
Formerly known as the Paffenbarger Research Center and the Volpe Research Center, the innovation and technology research department is located on the grounds of the National Institute of Standards and Technology, in Gaithersburg, Maryland, a federal government research campus, where it has been since 1928.
Though the research center has had name changes throughout the years it has always kept a consistent mission. For more than 90 years, scientists have developed materials, tools and technologies for the dental community, resulting in nearly 100 patents and 200 products that have provided the foundation for how dentistry is practiced throughout the world.
"So many significant discoveries have happened here," said Nick Hammond, Ph.D., senior director, innovation and technology research. "For example, the air-turbine-driven hand piece, composite restorative material, bone cement, panoramic radiography and so much more. It all happened here and patient care has been revolutionized because of ITR research and development."
The innovation and technology department also works with the research and laboratories department to evaluate new technologies and materials for microbial interactions or biofilm development.
"We generally focus of the development of new technology and basic (discovery) research," Dr. Hammond said. "We can rely on input from the evidence synthesis & translation research team to inform knowledge gaps in order to choose the direction of the research and input from research and laboratories to determine the current state of the art and identify the standard by which new discoveries are measured against."
Applied research
The applied research department is a valuable resource for ADA members as well as the general public.
For Jamie Spomer, Ph.D., senior director, applied research, every phone call or email brings a new challenge.
"The ADA research and laboratories department seeks to answer research and clinical questions ADA member dentists and the public have about dental products through laboratory studies," she said. "This includes laboratory testing of dental materials and devices, as well as for ADA Seal of Acceptance certification of over-the-counter oral health products."
Dr. Spomer said ADA members might be surprised by the variety of resources available to assist dentists in their practices. These include information on the ADA Seal, videos about the program and the ADA Chairside Guide, which can help dentists with product recommendations for patients. "Our work to investigate and determine the safety and efficacy of dental products can be found in scientific journals, as well as on the retail shelves," she said. "We also develop test methods integral to dental product standards, which help provide safe and effective products for the practitioner and patient."
She added that her team's work contributes to the ADA Standards Department's executive summaries for ADA members, which highlight how each standard can be used in their practices. These summaries will soon be available and featured on ADA.org.
One exciting thing the dental materials and devices team is doing is working with the Standards Committee on Dental Products to develop a standard for the materials used to make sequential orthodontic aligners.
The technical requirements and test methods that are developed in the ADA laboratory are then vetted by dental experts in industry, academia and government agencies, and help establish specifications regarding the integrity and safety of the materials.
"I work with incredibly talented and dedicated colleagues who are diverse in technical backgrounds and experiences," Dr. Spomer said. "We have yet to face a challenge we have not met by working together effectively."
Evidence synthesis and translation research
Alonso Carrasco-Labra, D.D.S., Ph.D., leads the institute's department of evidence synthesis and translation research. He described the department's focus as aiming to improve oral health care by synthesizing and translating clinical research into useful knowledge to assist patients, clinicians and policymakers.
"Here is where the key dialogue that moves forward oral health occurs," Dr. Carrasco-Labra said. "Witnessing the discussion and formulation of high-level policy informed by evidence is a privilege, and a reason to continue supporting the institute's mission of improving oral health and people's lives thought science and research."
The department comprises the ADA Clinical Evaluators Panel, the Center for Evidence-Based Dentistry and the scientific information group. The ACE Panel  systematically collects data on the activities and challenges that its panel members face and communicates these findings in reports that shed light on what dentists think about current trends. The Center for Evidence-Based Dentistry supports the dental profession by developing chairside, evidence-based, up-to-date scientific resources in the form of clinical practice guidelines, systematic reviews, evidence synopses and educational workshops. The scientific information group is responsible for analyzing and developing scientific information relevant to the dental profession, the press, the public and policymakers.
During COVID-19, the area was called upon to reprioritize, review and sort through the existing data from the Centers for Disease Control and Prevention, current medical literature and scientists in the field.
One ongoing goal of the evidence synthesis and translation research's area has been monitoring the effects of COVID-19 on dentists. In October 2020, an institute research team released a study , written in collaboration with the ADA Health Policy Institute, that found the rate of COVID-19 infection among survey dentists was less than 1%. This year, the team published updated data that found that as of Nov. 13, 2020, 2.6% of surveyed dentists had been infected with COVID-19. Both infection rates are much lower than the rates experienced by other health care disciplines.
"My group has always worked behind the scenes answering the science related- questions from members and reviewing content for various ADA divisions to ensure that the scientific content from the ADA is up to date and accurate," Ruth Lipman, Ph.D., director of the scientific information group, said. "During the pandemic, even before the situation was declared a pandemic, we were called upon to reprioritize to focus on infection mitigation by reviewing and sorting through any and all available data from Centers for Disease Control and Prevention, the medical literature and scientists in the field. We were able to listen to and learn from our member volunteers as well as engage directly in answering the questions and concerns of members. This gave us valuable insight for the ADA to use in developing resources and tools for practicing dentists. Among those resources were the ADA's Interim Guidance for Minimizing the Risk of COVID-19 Transmission and the Return to Work Interim Guidance Toolkit ."
"It completely blew my mind to realize that the ADA came out with these resources ahead of everyone else," she added. "The Center for Evidence-Based Dentistry team gathered every shred of evidence that was out there which could inform dentists on what would be needed to practice safely."
Working together
"It's really exciting to see how the efforts of the departments can build on one another," Dr. Araujo said. "For instance, our evidence synthesis and translation research team might conduct a systematic review that reveals a gap in the literature for a particular dental topic, which in turn could inspire the innovation and technology research team to conduct its own investigations into that area or lead the applied research team to support the development of a new dental standard. Each part of ADASRI is amazing, but the sum of those parts is somehow even more amazing."
Dr. Araujo pointed to several new developments that showed the reach and impact of the institute designed to help the dentists of today and tomorrow.
"I'm really excited that institute researchers will be presenting more than 25 abstracts at July's annual meeting of the International Association for Dental Research and the American Association for Dental Research," he said. "That annual meeting is one of dentistry's premier research events, and our strong presence at that meeting speaks to the importance of ADASRI's research. "I'm also really proud of the collaborative work ADASRI has done with the ADA Health Policy Institute in studying COVID-19's effects on dentistry," Dr. Araujo added.
Establishing the institute has been challenging, but also revelatory.
"The institute's teams never stop working hard at carrying out their research," Dr. Araujo said. "I'm just really thrilled with what we've accomplished in such a short time."
Visit  ADA.org/Science  to learn more.