Dentists look ahead in wake of repeal of McCarran-Ferguson antitrust exemption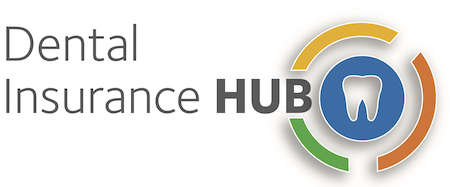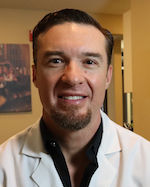 Dr. White
Editor's note: Dental Insurance Hub is a series aimed to help dentists and their dental teams overcome dental insurance obstacles so they can focus on patient care.
The Competitive Health Insurance Reform Act, legislation that repeals the McCarran-Ferguson antitrust exemption for health insurance companies, became law on Jan. 13.
The law is the culmination of a multi-year effort by the ADA and dentists to persuade Congress that health care insurance, including dental plans, should no longer be protected from some of the federal antitrust laws.
So, the question is, what happens now?
The new law, aimed at improving transparency and competition in the health, dental and vision insurance marketplaces, was lobbied by the ADA in hopes that this will lead the Federal Trade Commission and the Department of Justice to investigate alleged anticompetitive practices and activities of health care insurers, said David White, D.D.S., chair of the ADA Council on Government Affairs.
"With the new law's clear message that there is no basis for continuing the exemption, we hope that the FTC and DOJ will now investigate suspected anticompetitive conduct and pursue sanctions when it is found," Dr. White said.
The main rationale for the McCarran-Ferguson Act, when it was adopted in 1945, was to have states manage the regulation of the business of insurance. Therefore, Dr. White said, the FTC and DOJ may have been hesitant to proceed against insurance companies, even when their conduct was not protected under the limited exemption. Another aspect that may have cooled any investigations was insurance companies claiming McCarran-Ferguson exemption in defense of antitrust allegations, he added.
For example, before the exemption was eliminated, Delta Dental asserted it as a defense to the pending class action lawsuit against the company in which the ADA is a plaintiff.
Consumer Reports, which has long advocated for the reform legislation, praised the passage of the bill as being good for both consumers of health care services and providers. On Dec. 22, 2020, Consumer Reports wrote "the antitrust exemption has essentially allowed health insurers to act as a monopoly, making demands in lockstep on the terms they will offer consumers and healthcare providers. The resulting squeeze puts pressure on providers to cut corners on service in order to increase the profits the health insurers can extract."
On the May 17 episode of the ADPAC and ADA podcast Tooth Talk, the featured guest was George Slover, senior policy counsel with Consumer Reports.
The ADA has a new online hub for ready-to-use dental insurance information that can help dentists address and resolve even their most frustrating questions at ADA.org/dentalinsurance.