ADA-endorsed Bento seeks to help dentists to hurdle over dental insurance hassles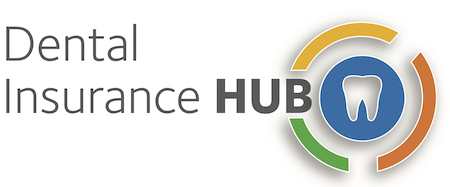 Editor's note: Dental Insurance Hub is a series aimed to help dentists and their dental teams overcome dental insurance obstacles so they can focus on patient care.
Virtual credit cards.
Retroactive denials.
The paperwork and time-consuming burden of determining assignment of benefits.
All three problems associated with dental insurance can be eliminated with one simple solution, and that is why the ADA is excited to work with Bento, a dental benefits technology company.
The ADA has been working hard to solve insurance-related issues and recent advocacy wins have helped improve transparency and competition in the dental insurance marketplace. The Association is also continuing to look for industry solutions that continue to ease administrative burdens for dentists and their practices.
In June 2020, the ADA announced its endorsement of Bento. Known for its advanced cloud-based solutions, Bento solves many of the biggest headaches experienced by dentists who participate in one or more dental insurance networks by connecting patients to practices with real-time data and direct payment information.
"Using new technology by companies such as Bento, dental practices can offer in-office dental plans directly to their patients, putting practices in control of fully customizable in-office plans that align with the needs of their practices and allow them to regain control of the dentist-patient relationship," said Randall Markarian, D.M.D., chair of the ADA Council on Dental Benefit Programs.
Bento was founded in 2017 by Boston-based serial entrepreneur Ram Sudireddy, who, according to Bento's website, "set out on a mission to give every American lifetime access to affordable oral health care through a modern, transparent experience."
Bento empowers dentists to create customizable in-office plans for people who do not have insurance, helping practices keep a robust patient flow of those people who are looking for financial options outside of traditional dental insurance. Bento's software platform provides cost transparency for both dentists and their patients, which is conducive to successful and efficient dental treatment management.
Landon Lemoine, vice-president for growth at Bento, said that the COVID-19 pandemic has left millions of adults without dental benefits, as well as practices looking for a way to attract more patients and keep the ones who may be discouraged from returning on a regular basis.
"In-office plans can help provide patients access to care at the premier offices that they choose," Mr. Lemoine told ADA News. "On top of that, when the experience for the patient is good, the likelihood of that patient coming back for more services is much higher."
There are no setup fees for any dentist to offer in-office plans using Bento's technology. Once a patient purchases an in-office plan, the patient will pay for the plan up front or in monthly installments. Bento deducts a flat fee per-patient per-month for each plan purchased in-office.
ADA members who use Bento to offer in-office plans will save 20% off all per-patient per-month fees by entering their ADA member information in the Bento dentist portal when setting up their in-office plans.
Bento's platform also provides employers a way to establish self-funded PPO plans with negotiated fee schedules, and its technology is seen as a marked improvement over traditional dental benefit administration.
Bento allows employers to administer benefits and even though participation is quick and easy for dentists to sign up, the company is able to work with all dentists regardless of the dentist's network status. One of the real time-savers for dental offices who use Bento is that eligibility and benefits verification are done in real time, and treatment plan decisions remain between the dentist and the patient. After the appointment is complete, dentists participating with Bento can initiate their electronic funds transfer payment with a single click and eliminate the cost of collections and chasing unpaid bills or the interference of payments issued by unwanted virtual credit cards.
Becoming a Bento dentist is free. Dentists ready to start the process can visit bento.net/dentist-signup to provide some basic information about their practice, review the fee schedule tiers and more. Setup takes minutes, and the practice will be up and running with Bento within two business days.
The ADA is working to support members by providing valuable educational ready-to-use resources — such as recorded webinars and in-depth FAQs — on innovative dental insurance solutions such as Bento. Downloadable Bento resources, including the new in-office plans toolkit and webinar for office managers, are available at ADA.org/Bento .
Dentists may also contact Bento directly to request a live product demo at 1-800-734-8484 or email at smile@bento.net .
The ADA has a new online hub for dental insurance information that can help dentists address and resolve even their most frustrating questions at ADA.org/dentalinsurance .