ADA president thanks companies for GKAS support
ADA President Daniel J. Klemmedson, D.D.S., M.D. thanked Give Kids A Smile  national sponsors Henry Schein, Inc. and Colgate-Palmolive, along with eight other companies that made contributions to the 2021 GKAS program, which is on track to support over 1,000 GKAS events nationwide this year.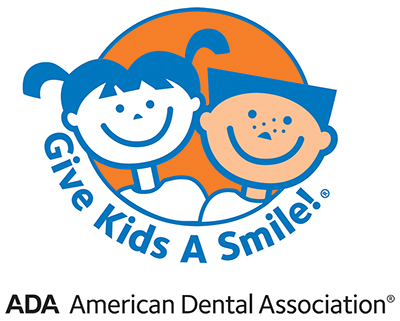 "Your company's contribution has helped improve an underserved child's wellbeing one mouth at a time," Dr. Klemmedson said in a March 1 letter. "On behalf of all of the children impacted by GKAS, we thank you for your support to help ensure that every child has a healthy smile."
The companies he thanked for their generosity were: Henry Schein, Inc.; Colgate-Palmolive Company; 3M Oral Care; DENTSPLY Sirona; DMG America; Premier Dental Products Company; Pulpdent; Richmond Dental and Medical; Sunstar Americas, Inc.; and Young Dental.
"Dentistry is a gateway to our overall health and wellbeing," said Julie Charlestein, president and CEO of Premier Dental Products Company, which has donatedover $4 million to GKAS over the past 19 years, including its latest donation of 10,000 individual treatments of Enamel Pro Varnish. "We want to ensure that everyone — all communities and populations — has the opportunityto receive excellent oral health care."
Since the inception of the GKAS program, more than 6 million underserved children have received free oral health care services through Give Kids A Smile.
In 2021, the program's 19th anniversary, nearly 1,000 events, comprised of over 8,100 dentists and approximately 17,000 dental team volunteers, have signed up to provide oral health services to nearly 300,000children. These events will be planned this year with enhanced safety and infections control protocols in place.
"The Give Kids A Smile program has consistently demonstrated a tireless commitment to providing free oral health care to underserved children," said Eric Wenzel, USAC area director, 3M Oral Care Solutions Division. "At 3M, we are inspired and motivated by the amazing work of GKAS – especially over the course of the last year – and we're honored to continue supporting their efforts and play our part in helping the vulnerable populations who deserve it most."
To help ensure events are safe and effective amid the COVID-19 pandemic, the ADA has been able to provide GKAS program coordinators with planning resources, webinars, toolkits and donated personal protective equipment it acquired from the national stockpile after meeting with officials from the Federal Emergency Management Agency, the U.S. Department of Health and Human Services and the White House Task Force for COVID-19 response in 2020.
Although the national kickoff celebration for GKAS is held the first Friday in February during National Children's Dental Health Month, events take place throughout the year, such as GKAS back-to-school events held in August.
For more information about Give Kids A Smile, visit ADA.org/gkas .