Chicago Dental Society recognizes award winners for service to dentistry, community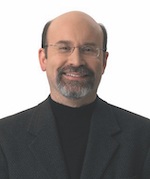 Dr. Dalin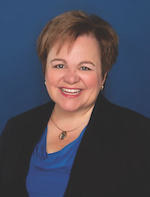 Ms. Banta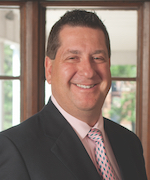 Dr. Humenik
The Chicago Dental Society honored three individuals for their contributions to the dental profession and overall community impact during its virtual Midwinter Meeting in February.
Winners included Jeff Dalin, D.D.S., co-founder of the St. Louis Give Kids A Smile program; Lois Banta, chief operations officer of eAssist Dental Solutions and owner and CEO of The Speaking Consulting Network; and Mark J. Humenik, D.D.S., co-chair of the first Illinois Mission of Mercy event and past president of the America's Dentists Care Foundation board of directors.
"Their dedication to the dental profession and positive impact in their communities is exactly the kind of contribution we encourage and seek to recognize with these awards," Chicago Dental Society President Dean Nicholas, D.D.S., said. "We thank them for their commitment to helping advance the dental profession and provide critical oral health care services and resources to those in need."
Dr. Dalin received the George H. Cushing Award, which honors individuals who raise public awareness about oral health issues. In 2002, he brought the idea of a national access-to-care program for underserved children to the American Dental Association. The program, which was adopted by the ADA, has provided free oral health services to more than 6 million children over its 19-year history. Dr. Dalin currently serves as a member of the ADA GKAS National Advisory Committee and leads the ADA GKAS Community Leadership Development Institute.
Ms. Banta was the winner of the Gordon J. Christensen Lecturer Recognition Award, which is named for the contributions Gordon J. Christensen, D.D.S., Ph.D., founder and CEO of Practical Clinical Courses, has made to dentistry and the Midwinter Meeting.
Dr. Humenik was honored with the Chicago Dental Society Foundation Vision Award, which recognizes volunteers who support access-to-care programs and dental education for the underserved in their community and practice the dental profession with integrity, honesty and truthfulness, with a commitment to protecting public trust.