Dentist strives for health equity in New Jersey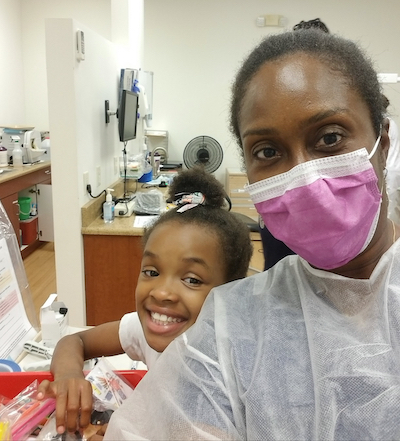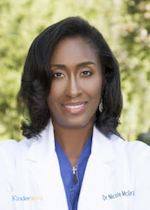 Dr. McGrath-Barnes
Nicole McGrath-Barnes, D.D.S., is so passionate about health equity she started a nonprofit.
The New Jersey dentist's desire to give back was ignited when she began volunteering at her local Head Start in Montclair in the early 2000s. She began by providing oral health education but within months, was arranging for many of the children to be bussed to her office for cleanings and other preventive services.
One of those children changed her life forever in 2007.
"This little girl — we'll call her Z — comes in and she has a golf ball-sized abscess on the lower right side of her mouth," she recalled. "Her aunt said she'd had this abscess for about three months but she couldn't find a dentist who would accept Medicaid."
Dr. McGrath-Barnes took the case on the spot and implored the aunt to bring her niece back within 10 days after completing an antibiotic regimen.
"I told her, if you don't come back in 10 days, I'm going to be knocking on your door," she said.
The little girl's story and pain hit home. Dr. McGrath-Barnes thought about her own children.
"As an African-American dentist and because so many of the Head Start children, like this child, are black, I knew my own kids were privileged. Here we are in Montclair, but most importantly, here we are in the United States of America and this is going on," she said. "The mission came to me that night to increase oral care access and provide oral care education to low-income, marginalized communities. And that's all she wrote."
KinderSmile Foundation was born that night 14 years ago. When Deamonte Driver, the 12-year old boy who died after an untreated tooth infection spread to his brain, she decided to devote herself to KinderSmile Foundation full-time.
"That was my confirmation," she said. "I fell to my knees and was like, OK God, this is not right. I cannot proceed as a private practice dentist. I am now a community service dentist. And that's what I call myself proudly."
Today KinderSmile Foundation has three dental homes and KinderSmile Community Oral Health Center, all located in marginalized communities in New Jersey and boasts a robust team of paid staff and volunteers, including oral surgeons, pediatric dentists and endodontists, who donate their time, provide free care and even help patients with transportation by paying for rideshares to get them to care. Many of these providers are her colleagues from the New Jersey Dental Association and Essex County Dental Society.
The success didn't come overnight but it did come.
"I wasn't asking anyone to change the way they practiced; I was asking them simply to be empathetic as health care professionals," she said.