SmileCon CE to 'focus on the whole person'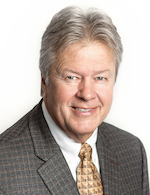 Dr. Skinner
SmileCon's continuing education program will be about more than just checking off requirements.
"It will focus on the whole person, helping attendees keep up with a rapidly changing world and make meaningful connections along the way," 2021 CE Chair Robert L. Skinner, D.D.S., said.
The American Dental Association's reimagined annual meeting is scheduled for Oct. 11-13 at Mandalay Bay Resort and Casino in Las Vegas. Registration opens June 23 at SmileCon.org.
The CE offered on each day of SmileCon will focus on its own theme: art and design on Oct. 11, science and technology on Oct. 12 and the business of dentistry on Oct. 13. A fourth theme — the common good — will be featured throughout the meeting's three days.
"Art and design will be about discovering the beauty of dentistry and its creative side, while science and technology will focus on envisioning the next frontier of dentistry," Dr. Skinner said. "The business of dentistry will expand dentists' knowledge of practice management, finance and industry trends affecting dentistry, and the common good will concentrate on oral health and wellness for all and what we can do to take care of ourselves and others."
Simplified formats for this year's CE courses will include presentations; experiences and conversations; and hands-on activities, all led by a diverse roster of speakers.
Presentations will consist of group sessions facilitated by dental thought leaders, and many will be interactive, with attendees breaking off into small groups to work. Interactions among participants and speakers will also be a key part of experiences and conversations, which will bring together dental professionals to trade perspectives and share experiences. SmileCon's hands-on activities will give dentists the opportunity to roll up their sleeves and take their skills to the next level. Based on the registration pass purchased, hands-on courses may include an additional charge.
"The course selection will stimulate your mind without overloading your senses," Dr. Skinner said. "With shorter sessions, you will be able to do more with your time."
Returning this year is the popular Women in Dentistry Leadership Series, with TED Talk-style discussions surrounding women's issues, while new offerings include the Dr. Dennis D. Shinbori Acclaimed Educator Series, named for Dennis D. Shinbori, D.D.S., who was a champion of dental education and died in February 2020. The series will feature dental industry trailblazers who are at the top of their specialties and have exhibited a lifelong commitment to education and dentistry.
Also new this year are DENT Talks, which will cover four themes: what we think, how we care, what we see and what we feel. Each talk will include three speakers from the dental community to provide listeners with diverse perspectives on that session's topic.
A returning favorite is the mock trial, which will be back with a twist. Before SmileCon, attendees will get to help choose the subject that goes to court.
For more information on each course and speaker, visit the course planner at SmileCon.org/Learn when it becomes available in early June.
In addition to an-person meeting, SmileCon will also include a virtual program for those not ready to travel.
"I cannot wait for dentists to experience the new CE program at SmileCon," Dr. Skinner said.
For more information on the meeting, visit SmileCon.org.