ACE Panel report finds half of dentists offer smoking cessation support to patients
Dentists could benefit from training, reimbursement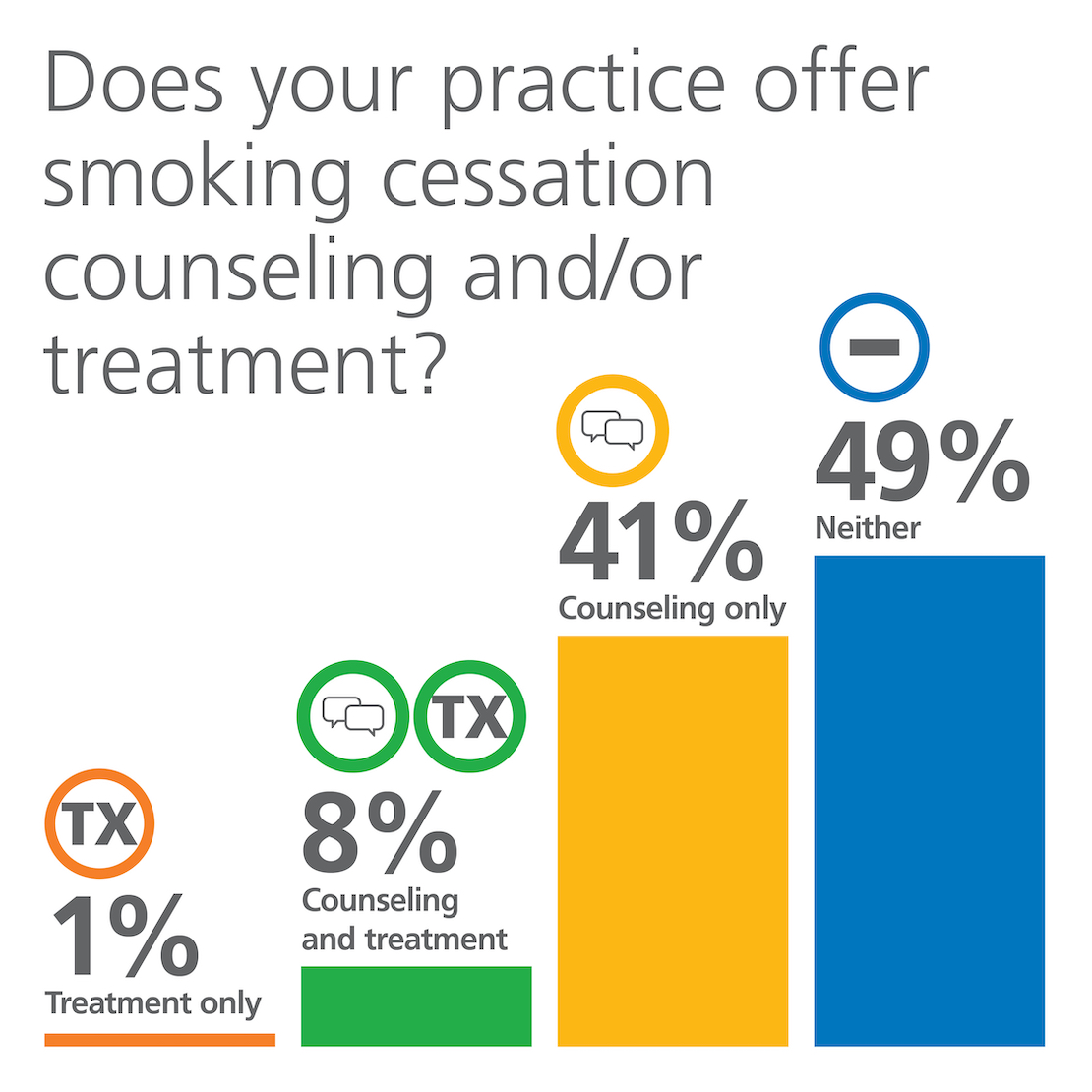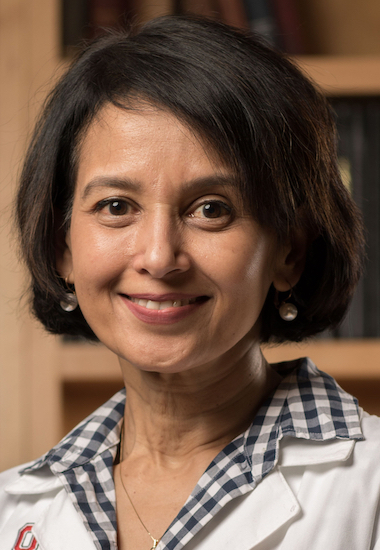 Dr. Kumar
About half of dentists offer smoking cessation counseling or treatment to their patients, according to an ADA Clinical Evaluators Panel report published in the October issue of The Journal of the American Dental Association.
The report, which includes the responses of 283 ACE Panel member dentists, found 41% of respondents offer counseling only, 8% offer both counseling and treatment, 1% offer treatment only and 49% offer neither. Of the 49% who said they offer neither, a quarter indicated they were current or past smokers, vapers or smokeless tobacco product users.
"Historically, the incidence of smoking peaks during global crises — for example, the world wars, recession, etc. A similar trend was observed during the recent COVID-19 pandemic," said Purnima Kumar, D.D.S., Ph.D., one of the report's co-authors and a member of the ADA Council on Scientific Affairs' ACE Panel Oversight Subcommittee. "Not just that, but early evidence suggested that smokers and vapers were at greater risk for COVID. This began a discussion within the ACE Panel about how dentists handle these habits and if they incorporate smoking/vaping cessation into their patient education protocols. Dentists have the opportunity to see patients much more frequently than our medical colleagues and therefore, are better positioned to counsel them."
Of the dentists who indicated they offer smoking cessation counseling or treatment, 90% said they were involved in those conversations with patients, either alone or with a dental team member, and 69% said they would be willing to prescribe pharmacologic agents to help with cessation.
"There is a high degree of enthusiasm among dentists for educating and counseling patients on the adverse effects of smoking and vaping," Dr. Kumar said. "In order for the profession to incorporate smoking cessation counseling and therapy into their practices more widely, there is a need for formal training on cessation strategies, access to cessation resources and reimbursement for time and effort."
Awareness about medical benefits for smoking cessation counseling and treatment and surgical protocols for current smokers, vapers and smokeless tobacco product users varied among survey participants. Out of all the respondents, 40% were aware smoking cessation counseling and treatment is part of most medical benefits and 82% said they perform surgeries on patients who smoke, vape or use smokeless tobacco products.
Of those who perform surgeries, 50% will perform or recommend surgical implant placement to these patients and 45% require these patients to alter their use of smoking, vaping and smokeless tobacco products.
"Vaping has become popular only in the past decade. This has the potential to become another preventable cause of oral diseases in the future, and we have an opportunity to proactively prevent this from happening," Dr. Kumar said.
Dentists can view the entire ACE Panel report online and download the PDF at JADA.ADA.org.
ACE Panel reports feature data from ADA member dentists who have signed up to participate in short surveys related to dental products, practices and other clinical topics. The ACE Panel Oversight Subcommittee of the ADA Council on Scientific Affairs writes the reports with ADA Science & Research Institute staff.
The reports offer ADA members a way to understand their peers' opinions on various dental products and practices, providing insight and awareness that can benefit patients and the profession.
Members are invited to join the ACE Panel and contribute to upcoming surveys, which occur no more than once every few months and usually take five to 10 minutes to complete.
To learn more or join the ACE Panel, visit ADA.org/ACE.