Van donation expands access to care for underserved children in Lone Star State
St. David's Foundation provides mobile dental van for pediatric dentist in central Texas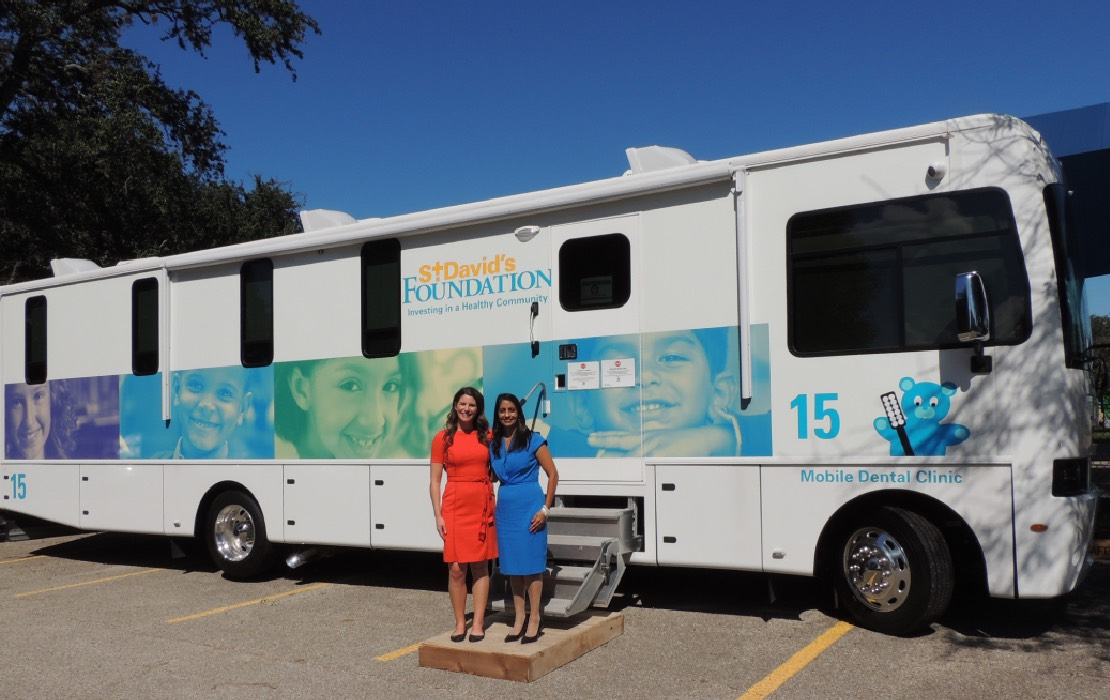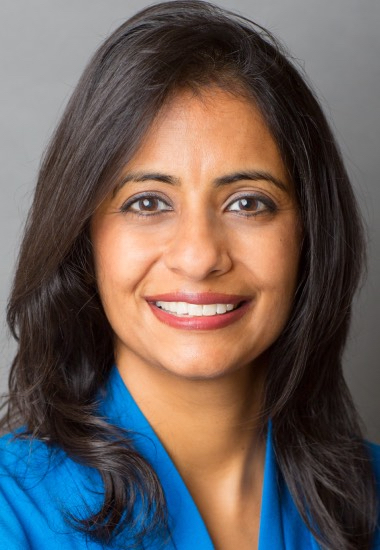 Dr. Gupta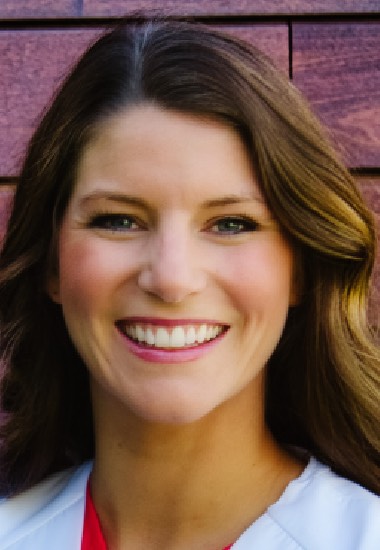 Dr. Otto
Sometimes a van can do so much more than just being a van.
It can provide access to care.
Help the underserved.
Establish dental homes.
That's the aim of a recent donation from St. David's Foundation of a mobile dental van to Alexandra Otto, D.D.S., a pediatric dentist in Buda, Texas.
Dr. Otto, through her nonprofit foundation, has a goal of providing free pediatric dental care to children in rural counties in Central Texas who otherwise have little to no access to care.
The grant was facilitated by Shailee Gupta, D.D.S., chair of the ADA Council on Advocacy for Access and Prevention, through her role as chief dental officer of the Texas-based St. David's Foundation. St. David's Foundation has one of the largest charity-based mobile dental programs in the country and is guided by a commitment to advance health equity.
Both Dr. Gupta and Dr. Otto — a graduate and current participant, respectively — have been a part of the ADAInstitute for Diversity in Leadership , with Dr. Otto's class project for the institute being the creation of her nonprofit to reach the underserved.
"We are excited and thrilled to extend our outreach through a collaboration with a private specialist in order to bring access to dental care to children in rural counties in Central Texas," Dr. Gupta said.
"Programs such as the St. David's Foundation Mobile Dental Program are the only resource that many of these families can rely upon to help cover the cost of dental services so that children can have all of their treatment needs addressed in a kind and compassionate manner,"; said Dr. Otto. "We are so proud to be a community partner with St. David's Foundation and help provide the care that these children need."
When she opened her private practice Kids Tooth Team Pediatric Dentistry in September 2020, with her husband and business partner, Tim Otto, the rate of severe early childhood caries in the community surprised the duo.
"I've practiced all over the place - Denver, Ft. Worth, Anchorage - and was simply not expecting a community in the greater Austin area to have more children in need than any other place I've practiced," she said. "From the start, I was seeing children with full-mouth rampant caries daily, and kids with significant facial swellings and abscesses weekly."
The Ottos soon realized that few pediatric specialists in the area accepted Medicaid, and many didn't offer sedation options or coordinate timely anesthesia services to treat children.
"As a result, many children simply were not getting the quality and level of care that they needed," Dr. Otto said. "Patients were driving over an hour to come see us because they did not have access to a specialist in their community. We also noticed that families in these communities were often in difficult financial situations. These parents felt hopeless."
Nearby Caldwell County, where Dr. Otto will focus her mobile outreach, has been designated as a Healthcare Professional Shortage Area by the U.S. Department of Health and Human Services' Health Resources and Services Administration.
Dr. Otto said she wants the work of Kids Tooth Team Outreach to be the beginning of a healthy life for the community's children and to help widen the safety net.
"Our commitment to our community goes beyond just accepting Medicaid at our private practice offices," Dr. Otto said. "In order to truly achieve our mission, we need to provide dental home access to the children that currently cannot access the care of a specialist, but who need it the most."
That's where St. David's Foundation came in.
The St. David's Dental Program, with a fleet of nine mobile dental clinics, had created a letter of interest for organizations interested in receiving one of its two-operatory dental vans.
The Ottos' letter of interest was enticing to the foundation, as it would expand the reach of care beyond the dental program's capacity of being able to provide dentistry for three of the five counties the foundation serves.
"In reviewing all the letters of interest we received, our foundation team determined that Dr. Otto and Kids Tooth Team's mission and vision aligned with the work of our dental program and our commitment to advance health equity," Dr. Gupta said.
Dr. Otto said the underserved areas outside of the scope of St. David's Foundation's dental program, such as Caldwell County, are going to be the first stop once the van program begins after delivery of the van in December.
"Our goal is to provide a dental home to the children in these communities, a place where kids can rely on us to be there every six months for their routine check-ups and minor restorative procedures," Dr. Otto said.
"Study after study have shown that the establishment of a dental home for children leads to improved outcomes in all aspects of their lives," Tim Otto said.
Dr. Gupta said the donation aligns with a health equity resolution, 58H-2021, that originated in the Council on Advocacy for Access and Prevention and was passed by the 2021 House of Delegates.
The resolution directs that the ADA define oral health equity as optimal oral health for all people.
According to the resolution, ?The ADA is committed to promoting equity in oral health care by continuing research and data collection, advocating to positively impact the social determinants of oral health, reinforcing the integral role of oral health in overall health, supporting cultural competency and diversity in dental treatment, disease prevention education, and supporting efforts to improve equitable access to oral health care."
Dr. Gupta is determined to follow through on the resolution's call to action.
"We don't want it to be just a pretty policy that sits on the shelf," she said. "Being chair of the Council on Advocacy for Access and Prevention this year, it is essential that we begin to work on actionable steps to highlight how dentists and our profession are making steps to improve health equity in our daily practice."
And that's why one more 40-foot van will soon be traversing central Texas.