HPI Dentists report economic impact of pandemic stabilizing
Polling found patient volume at 90% of pre-COVID-19 levels in October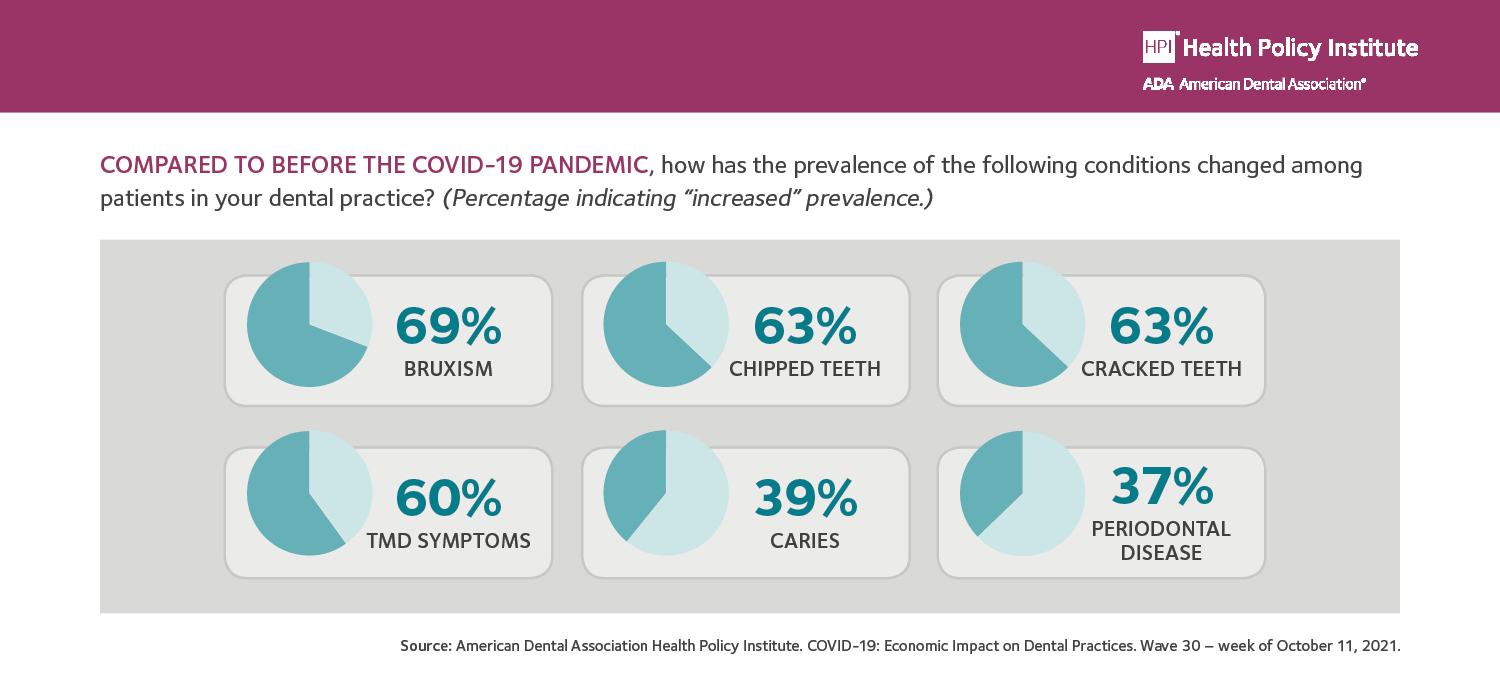 When asked to look ahead to the rest of the year, 3 in 4 dentists stated they're very or somewhat confident in the recovery of their dental practice, according to the Health Policy Institute's latest COVID-19 Economic Impact on Dental Practices polling.
Collected the week of Oct. 11, the results from the polling indicate a level of stability in key indicators when comparing to recent months, according to HPI.
Other key findings include:
Patient volume remained stable at 90% of pre-COVID-19 levels in October.
To maintain financial sustainability, about 1 in 5 dentists have raised fees, while 16% have changed dental material suppliers/labs.
Nearly 1 in 4 responding dentists intend to hire more staff in the next three months.
The majority of dentists reported an increase in stress-related conditions among patients in their practice, such as bruxism (69% reporting an increase) and chipped or cracked teeth (63%).
To measure the effects of COVID-19 on the U.S. dental economy, the ADA Health Policy Institute has been conducting a regular poll of dentists on economic conditions since the beginning of the pandemic. The poll quantifies how COVID-19 has shaped dentists' delivery of care, financial sustainability and overall attitude toward their profession. 
To review the full report, including breakdowns by gender, age and more, visit ADA.org/hpi.